UK's FCA Could Soon Make Crypto Boring
The UK's FCA has issued further guidelines suggesting that non-compliant cryptocurrency memes and unauthorized "finfluencers" could potentially be considered criminal offenses.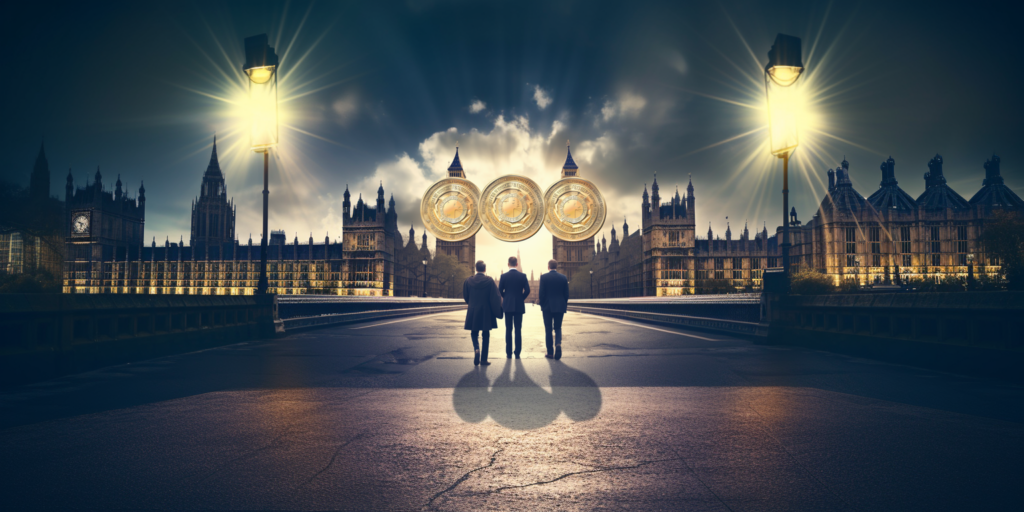 The Financial Conduct Authority (FCA) in the UK has identified a new area of potential regulatory concern: cryptocurrency memes. The financial watchdog warned that non-compliant crypto memes might not just violate financial promotion rules but could also lead to criminal offenses.
Too many people across the UK are being shown financial promotions from unsuitable sources.

We'll be ramping up our work to stamp out illegal financial promotions, particularly those found on social media. #financialpromotions #financialservices https://t.co/sK8r5ExxVm

— Financial Conduct Authority (@TheFCA) July 17, 2023
In a set of new guidelines proposed on July 17, the FCA referenced a meme contrasting the struggles of spending traditional money to the ease of cryptocurrency transactions. The agency sees potential for misleading implications in such memes, reminding firms that all forms of communication can fall under financial promotion rules, specifically section 21 of the Financial Services and Markets Act 2000:
"The use of memes in promotions is particularly prevalent in the cryptoasset sector. Figure 7 is an example of a cryptoasset meme that would be subject to the financial promotion regime."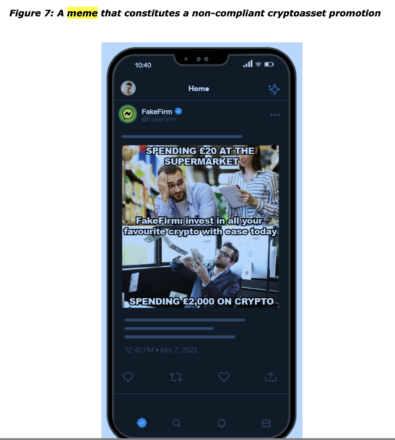 The Act outlines criminal penalties for violations, including a maximum of two years in prison, unlimited fines, or both. Importantly, "financial promotions communicated from outside the UK, but which are capable of having an effect in the UK, are within scope of the regime."
These guidelines were published on July 5, stating that those promoting crypto would need to change their message or get regulatory approval by October 8, 2023.
Memecoin initiatives could be affected, which rely heavily on memes for promotion. To comply with advertising regulations, they might have to incorporate disclaimers into their memes.
Another target of the new FCA guidelines are social media "finfluencers," or individuals who promote financial products, particularly investment and credit products, through their social media platforms.
The FCA clarified that finfluencers, particularly those operating on platforms like Reddit and Telegram, could be in violation of financial promotion restrictions, regardless of whether direct compensation or explicit commercial interest is involved:
"We want unauthorised influencers to think carefully before promoting financial products or services and to understand their obligations when advertising through their social media channels. Promoting a regulated financial product or service without approval of an FCA authorised person, or providing financial advice without FCA authorisation, may be a criminal offence."