UN To Discuss Blockchains at Development Forum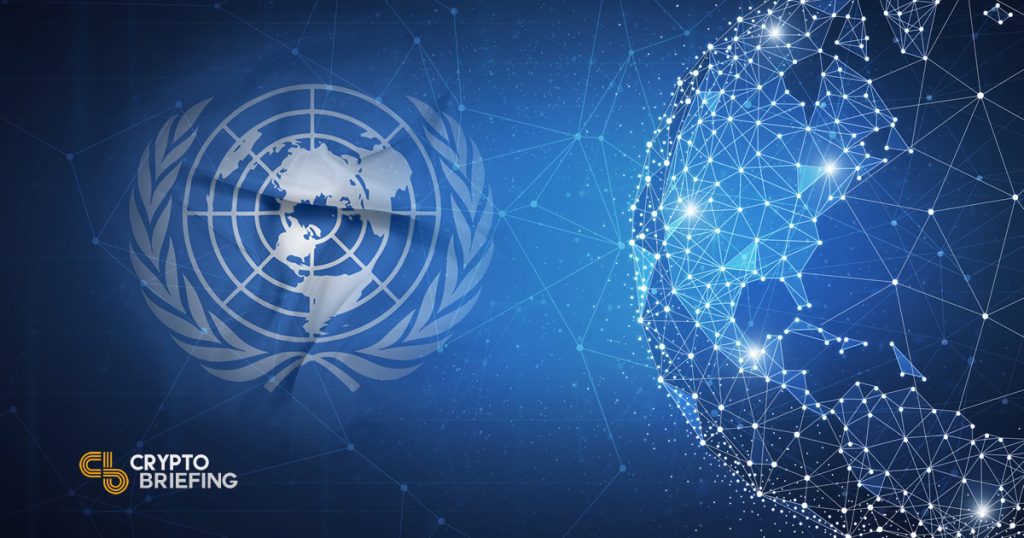 Crypto heads have been invited to make the case for blockchain technology to the United Nations later this month. The World Investment Forum, hosted by the United Nations Conference on Trade and Development, will hold its first session on Blockchains for Sustainable Development on October 24th. Politicians, philanthropists, investors and developers are scheduled to attend and discuss the broader implications of digital ledger technology for economic development.
"Blockchain technology is a game-changing development for social impact and economic transformation," said Helen Hai, Head of the Blockchain Charity Foundation, in a press release. "The World Investment Forum is a great opportunity for stakeholders who are taking a broader perspective to meet and assess the long-term impact of this breakthrough technology."
At the forum, BCF plans to introduce a white paper titled "Blockchain for Inclusive Growth,"which will address the issues of blockchain regulation worldwide. The Foundation will also introduce pilot projects in which blockchains have been adopted for sustainable development.
Founded with the support of Binance and Tron, the Blockchain Charity Foundation has the goal of using digital ledger technology to help the UN reach its sustainable development goals. The BCF recently announced a $1 million contribution to the United Nations Development program.
"We believe that blockchain is a technology that can have a huge impact in the developing world in numerous ways," said Haoliang Xu, Assistant Secretary General of the United Nations. "We are excited to see the strong commitment from BCF to work with UNDP to explore how blockchain technology can help develop solutions to some of the most difficult development challenges in Asia and the Pacific."
Although commonly associated with instant riches in high-tech countries, blockchain-based solutions have been proposed to fix developing-world issues like finance, supply chain management, digital identities and land registries. The BCF has also demonstrated the possibility of using digital ledgers to transparently track donations.
"With many claims made for and against this technology, alongside many Initial Coin Offerings, it is understandable that regulators, investors and other stakeholders find it difficult to assess its potential," said Professor Jem Bendell, founder of the Institute for Leadership and Sustainability (IFLAS), in a statement. "At this UN event we aim to explore that potential by keeping public benefit at the centre of our discussions."
IFLAS, an institute of the University of Cumbria, participated in organizing the session.
Confirmed speakers to the forum include Binance's Changpeng Zhao, Ariana Fowler of ConsenSys Social Impact, and other leading figures from IBM, the UNICEF Innovation Fund, and others. "Interest in this topic is so high that we are anticipating many heads of state in the room, with some presenting," said Stephen DeMeulenaere, who is curating the event.
The author has investments in digital currencies.