Uniswap Will Integrate NFTs With Genie Acquisition
The popular DeFi exchange will add support for non-fungible tokens this fall.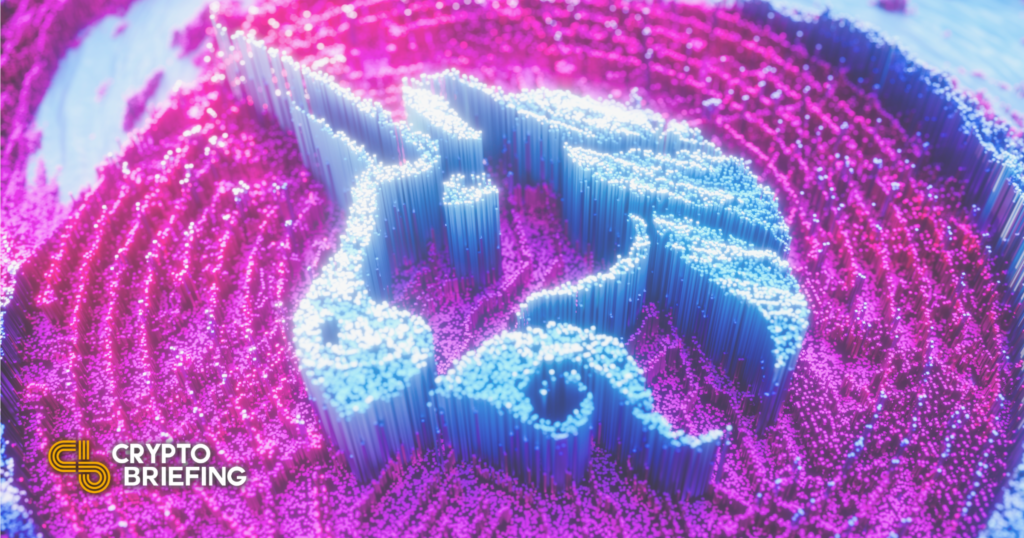 Key Takeaways
Uniswap has announced that it will integrate NFT trading with its DeFi service following its acquisition of Genie.
The integration will allow Uniswap users to swap non-fungible tokens; developers will also be able to access NFT data.
Genie has handled just $560 million since its November launch, but Uniswap's popularity could help drive up activity.
Uniswap announced today that it has acquired Genie, a market aggregator for non-fungible tokens or NFTs.
Uniswap Will Introduce NFT Support
Uniswap is one of the largest DeFi exchanges in operation, boasting high usage statistics such as $1.3 billion traded over the past day and $7 billion in total value locked.
Now, it has acquired Genie, an NFT market aggregator, according to a June 21 announcement. There, Uniswap called NFTs a "form of value in the growing digital economy" and said that it is a "no-brainer for us to integrate [NFTs] into our products."
NFT trading will soon be an option in Uniswap's web app, which will allow users to buy and sell NFTs beginning in the fall.
The project will also integrate NFTs with its developer APIs and widgets, allowing web3 creators to access relevant data.
Uniswap will additionally run an airdrop of the USDC stablecoin in August. Users who are eligible include those who used Genie before April 15 and those who hold a GENIE:GEM NFT.
Current Genie users will be able to continue using the original service until Uniswap launches its own version of the service.
Genie Has Wide Scope But Few Users
Uniswap noted that it has worked with NFTs before. It previously launched a promotional NFT series called Unisocks. It also contributed to on-chain generative SVGs, allowing NFT images to be stored in blockchain code rather than as a linked image.
However, today's acquisition has a potentially farther-reaching scope than those other earlier efforts.
As an NFT market aggregator, Genie gathers data from major marketplaces such as OpenSea and LooksRare. This means that Genie will presumably provide Uniswap users with access to a wider range of purchase options than access to a single NFT non-fungible marketplace would allow.
However, Genie itself seems to experience fairly low activity. Since it launched last November, it has handled just $560 million in transactions. By contrast, OpenSea alone has handled multi-billion dollar volumes in certain months.
Given its low volumes, Genie could see a significant increase in activity if Uniswap's greater presence helps it gain users.
Disclosure: At the time of writing, the author of this piece owned BTC, ETH, and other cryptocurrencies.