Unslashed Launches with $1.23 Billion Covered
Users have already insured more than $1 billion worth of funds with the decentralized insurance provider.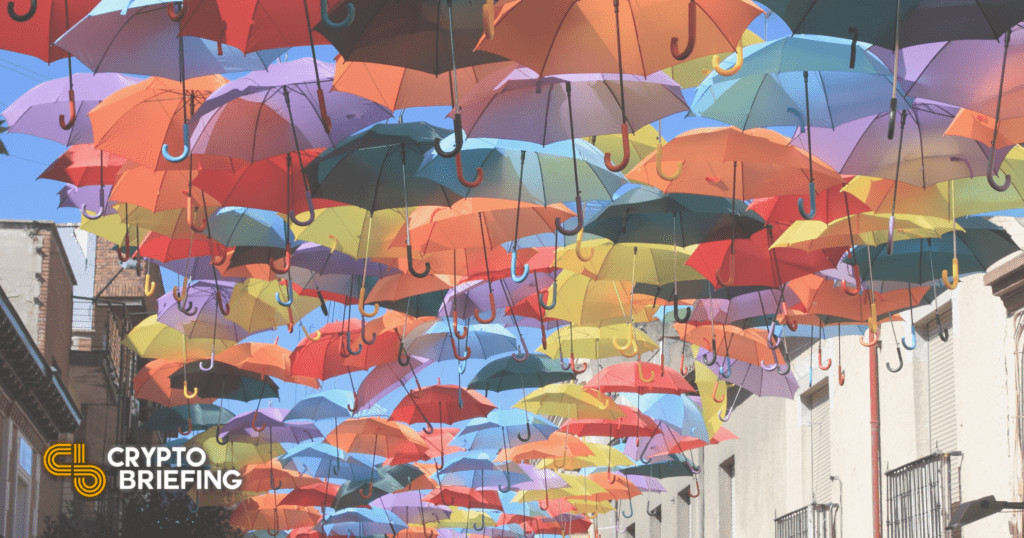 Key Takeaways
Unslashed has now launched after closing its private beta.
Unslashed is now protecting over $1 billion worth of capital across DeFi and CeFi.
The project provides cover against a variety of risks including exchange hacks, smart contract failure, and stablecoins losing their pegs.
Unslashed has launched. The decentralized insurance protocol is currently covering over $1.23 billion worth of value locked across DeFi and crypto exchanges.
Protecting Investments with Unslashed
Unslashed, a popular decentralized insurance protocol on Ethereum, has launched.
The project had been running a private beta, during which it provided cover for over $1.23 billion worth of digital assets. The protection was provided to assets locked in DeFi protocols and on centralized cryptocurrency exchanges; it offers protection for funds on Coinbase, Binance, Bitmex but also on Synthetix, Bancor, and Balancer pools.
Unslashed is aiming to provide decentralized insurance cover both to individual and institutional funds. A recent report from Ciphertrace showed that more than $400 million were stolen, hacked, or otherwise lost both from DeFi protocols and hacked exchanges. These statistics are expected to continue rising as cryptocurrencies gain value and new investors, unaware of the risks, lose their funds.
Risks like smart contract hacks, stablecoins losing their $1 value, exchange hacks, and oracle failures can be covered by Unslashed's flexible coverage. Users can also stake their crypto assets on Unslashed in exchange for the insurance premiums, effectively creating a decentralized marketplace for risk. In a press release, Unslashed founder Marouane Hajji said:
"Many cryptocurrency users are not aware of how different this space is compared to traditional finance. Though many centralized exchanges have insurance against hacks or theft, the funds kept in reserve are often only sufficient to cover a fraction of users who could be impacted, and so it is incumbent upon users to protect their assets. At Unslashed, we are pleased to launch our diverse offerings of insurance products covering centralized exchanges, DeFi protocols, stablecoin pegs, and more."
In Unslashed, capital providers and policy holders (those who request coverage) naturally create an insurance price based on their assessments of the risk of the protocol or exchange the funds are locked on. Capital providers will be able to invest in a diversified bucket to reduce their overall risks if a particular protocol is hacked.
The decentralized insurance market has at least one other big player today. Unslashed's main competitor is Nexus Mutual, which works like a mutual fund that provides cover to its members. The DeFi insurance field is likely to grow in the future as more sophisticated actors enter the space. There are plenty of signs to suggest institutions are dipping their toes into the technology. If they jump in en masse, that could be promising for projects like Unslashed.
Disclaimer: The author held USF and several other cryptocurrencies at the time of writing.