Uphold Earn Pays Higher Interest Than Your Bank: On Crypto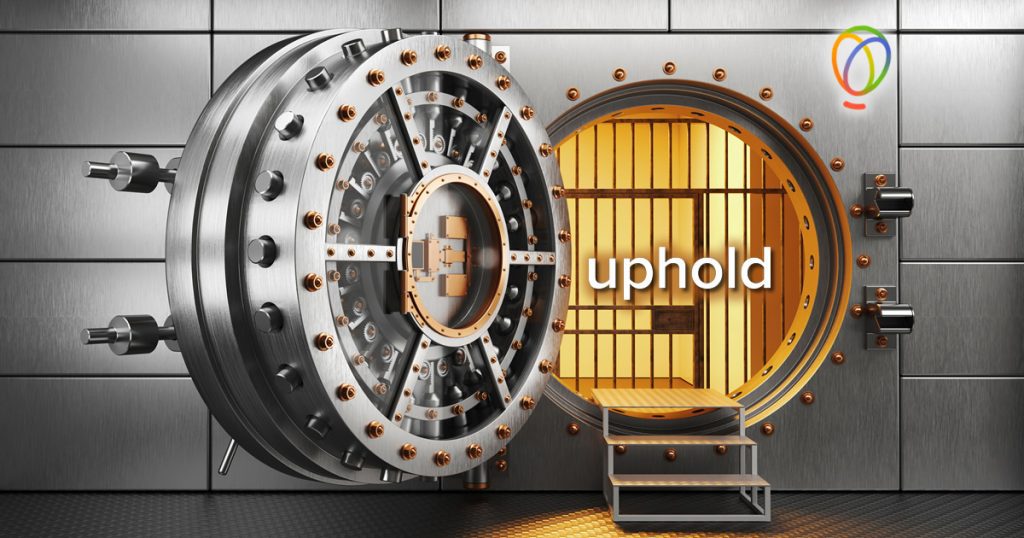 Once upon a time, banks were places that could make your money grow. You'd put your paycheck in a savings account, allowing the bank to lend your money to various business ventures, and feel reasonably secure about the future as your savings compounded by several percent each year.
Those days are over; the banking model no longer rewards customers for lending their extra income. "The average savings account has a measly 0.06% APY," CNN reported back in 2013, "and many of the nation's biggest banks pay rates as low as 0.01%." Since then, average interest has risen to a luxurious 0.08%
Inflation, by the way, is over two percent. When you take banking fees into account, some banks are actually charging you for the pleasure of using your money.
However, there's one account that actually pays decent interest. Uphold, a leading wallet for cryptocurrency and other assets, has teamed up with Cred to release two new financial products to put unused assets to work. The first, Uphold Earn, will allow customers to lend out their savings and earn interest. The second product, Uphold Borrow, allows users to—you guessed it—borrow money, using crypto as collateral.
In a joint press release, the companies revealed that customers who opt-in to Uphold Earn would receive "attractive and competitive rates" as high as five percent. Qualifying users hodling at least $1,000 in digital assets can borrow against their crypto, and get their coins back when they repay the loan.
Both products are facilitated by the Universal Dollar, an ERC-20 stablecoin announced earlier this month. As Crypto Briefing has previously reported, Universal Dollars are collateralized by 1-1 deposits in FDIC-insured, US-domiciled banks, thereby protecting users from the uncertainty of stablecoins like Tether. Moreover, unlike the Gemini USD, the Universal Dollar cannot be "paused" by any central authority.
"Uphold Earn and Borrow mark the first time that we've seen fiat currencies, stablecoin currencies and blockchain working together to benefit a mass consumer market," said Uphold CEO JP Thieriot, in a statement. "Traditionally, the average consumer has been wary of digital currency for two reasons: volatility and a fear that, if they lose their key, they lose their money."
Uphold has anticipated these concerns with features appealing to the least tech-savvy of users. Unlike most crypto storage systems, the Universal Dollar wallet comes with built-in loss recovery and optional custody of your private keys. A "detachable" wallet function also reduces exchange risk, allowing "self-custody" when trading crypto.
Best of all, users can nominate a beneficiary to their wallet assets—ensuring that your family can keep hodling for you in the event of an accident.
It's not quite clear if Uphold and Cred can out-bank the banks, but with recoverable wallets and five percent interest, it seems very likely to attract more casual users to crypto.
Indeed, that's the kind of certainty you can take to the bank.
The author is invested in digital assets, but not those mentioned in this article.