Upswing for Bitcoin May Be on the Cards, According to Technical Index
A number of technical indicators and expert commentators expect further shakeout. After that, enthusiasts could see Bitcoin recover quicky.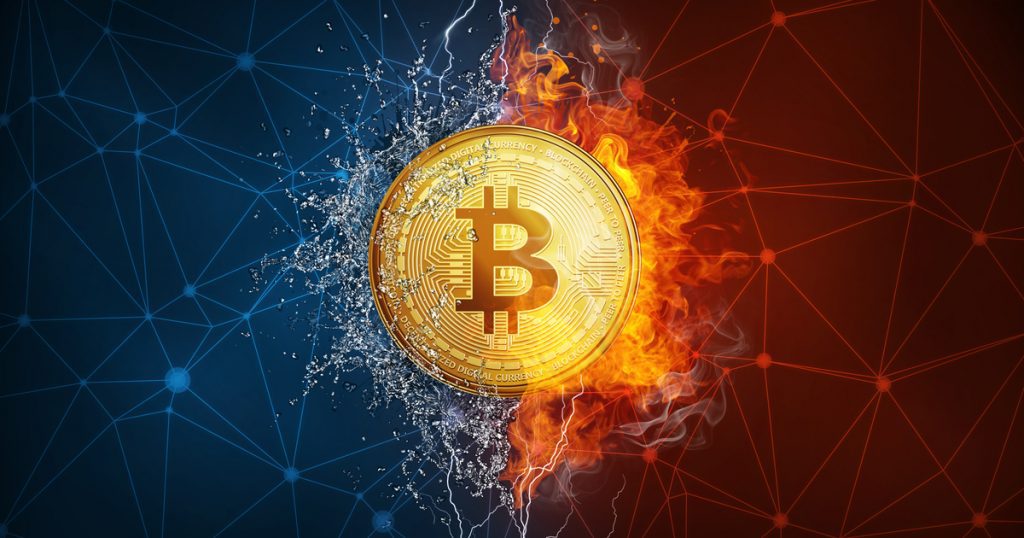 Although many have viewed Bitcoin as a safe-haven asset, it did not escape the latest market crash, crypto or otherwise. Regardless, it seems like the flagship cryptocurrency could soon enjoy relief from the recent downturn.
Bitcoin's Network Is in Net Loss
Over the past month, Bitcoin has gone through a steep decline that has seen its price depreciate over 60%.
The flagship cryptocurrency went as low as $3,600 on Mar. 13 after peaking at $10,500 in mid-February. The bearish impulse pushed more than half of the circulating BTC supply into losses, according to data firm Glassnode.
The blockchain insights provider maintains that Bitcoin entered capitulation territory while the network went through a state of net loss. Based on historical data, the capitulation zone usually causes further losses and prolonged periods of sideways price movement.
This assessment aligns with known crypto trader Satoshi Flipper's overview of Bitcoin's price action. According to the technical analyst, investors overreacted to the widespread transmission of the coronavirus. Such a reaction is expected when facing black swan events.
Until fears over this global pandemic get cleared out, the trader believes that Bitcoin could suffer a steeper decline.
"Once everyone gets this out of their system I suspect we will have a very rapid recovery. Until then, of course, we may see more downside," said Satoshi Flipper.
Potential for a Bull Trend?
Despite the pessimistic outlook, the TD sequential indicator estimates that everything's not lost.
This technical index presented a buy signal on both BTC's 3-day and 1-day chart. The bullish formation came in the form of a red nine candlestick, which transitioned into a green one candle in the daily chart.
A spike in the buying pressure behind Bitcoin could validate the buy signal given by the TD sequential indicator. If this happens, the pioneer cryptocurrency could enjoy an upswing for one to four candlesticks or begin a new upward countdown.
In such an upswing, Bitcoin would likely face significant resistance around $6,750. IntoTheBlock's "Global In/Out of the Money" statistical model indicates that there are nearly 3 million addresses that bought 1.95 million BTC around this price level.
This massive supply barrier could prevent the flagship cryptocurrency from a further advance since it would take a substantial increase in demand to break through it.
While there is the possibility that Bitcoin could soon move back above $6,000 in an upswing, market participants are extremely fearful over a more severe correction. Due to the ambiguity, the area between $4,820 and $5,770 can be considered a no-trade zone.
Closing below or above this trading range would likely determine where BTC is headed next.
Now, patience will play a key role if investors hope to benefit from Bitcoin's next major price movement.