Uruguay, Colombia Add to Latin American Crypto Adoption
Senators in Uruguay and Columbia want to regulate crypto in a forward-thinking manner.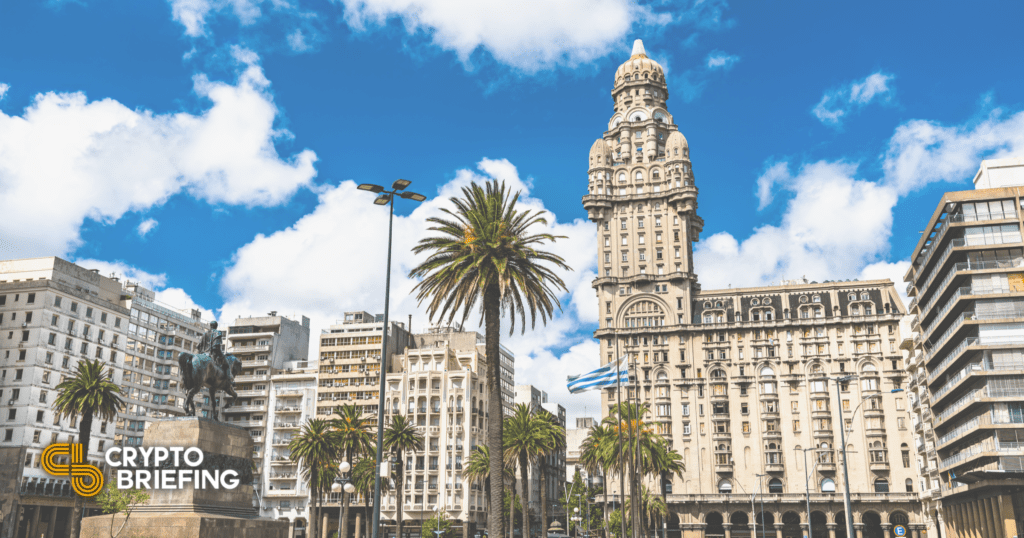 Key Takeaways
Senators in Uruguay and Columbia are pushing for crypto-friendly regulations.
Uruguayan Senator Juan Satori has introduced a bill that would allow all businesses to accept crypto payments.
Colombian Senator Mauricio Toro wants to regulate crypto exchanges and allow them to legally operate in Colombia.
Uruguay and Colombia join a growing list of South American countries seeking to regulate cryptocurrencies.
South America Embraces Crypto
Uruguay, dubbed the Switzerland of the Americas, wants to regulate and legalize the crypto industry and allow businesses to make and accept crypto payments freely. Colombia, on the other hand, is primarily focused on consumer protection and regulating exchanges, allowing them to operate in the country legally.
The recent developments are the latest of many involving Latin American countries rushing to regulate the cryptocurrency industry. After El Salvador passed the first bill to make Bitcoin legal tender in June, Paraguay followed in its footsteps introducing its own Bitcoin bill in July. Panama's lawmakers also took note and discussed introducing new crypto regulations in parliament, while Argentinian lawmakers introduced a bill allowing workers to be paid in crypto.
Uruguay's draft bill was introduced by Senator Juan Satori, who belongs to the ruling National Party. Together with its allies, the National Party form a coalition named Coalición Multicolor, which holds 17 of 30 seats in the Senate.
The bill, presented on Tuesday, seeks to provide "legal, financial and fiscal security in the business derived from the production and commercialization of virtual currencies." Furthermore, it said:
"Virtual or crypto assets will be recognized and accepted by law and applicable in any legal business. They will be considered a valid means of payment, in addition to those included in the Law of Financial Inclusion as long as they comply with the rules set forth in the law and the regulations."
If passed into law, Sartori's bill would also mandate the government to issue licenses to all entities in compliance with the anti-money laundering secretariat and the Central Bank of Uruguay.
The bill introduces three types of licenses: the first would grant companies the right to trade crypto assets on exchanges, the second to "store, hold or safeguard crypto assets," and the third is a license "to issue crypto assets or utility tokens with financial characteristics."
While Uruguay's bill would allow businesses to make or accept crypto as payments, it falls short of making Bitcoin or cryptocurrency in general legal tender.
Colombia to Close The Door to Black Crypto Markets
Colombia's draft bill, introduced by Senator Mauricio Toro last month, is primarily focused on controlling the black market and implementing order in the industry through regulating crypto exchanges.
🪙¡Radicamos de nuevo nuestro Proyecto de #PlataformasCripto!

Crearemos una reglamentación integral para transar criptoactivos y:
-Cerrar puerta a mercados negros
-Tener alternativa al sistema bancario
-Garantizar seguridad en transacciones

Léanlo aquí👉🏽https://t.co/1IBI98NH7h pic.twitter.com/zXBu8e1utk

— Mauricio Toro (@MauroToroO) August 3, 2021
Toro emphasized that the bill would create comprehensive regulation around cryptocurrency trading and "close the door to black markets, guarantee security in transactions, and promote an alternative to the banking system."
If approved, Toro's bill would require domestic and international crypto exchanges that operate in Colombia to register with authorities, report unusual or suspicious transactions to the Financial Information and Analysis Unit, and prohibit them from trading customer's assets.
An interesting excerpt from the proposed regulation is that private or peer-to-peer cryptocurrency transactions will be "out of the scope of this law" and remain in "the private sphere," effectively allowing Colombian citizens to freely hold, trade, and invest in crypto assets.