US Crypto Revival: ETH ETF Approval Nears, Coinbase Futures Greenlit
A spark of hope for crypto in the US as Coinbase gets futures trading approval and the SEC considers an Ethereum ETF.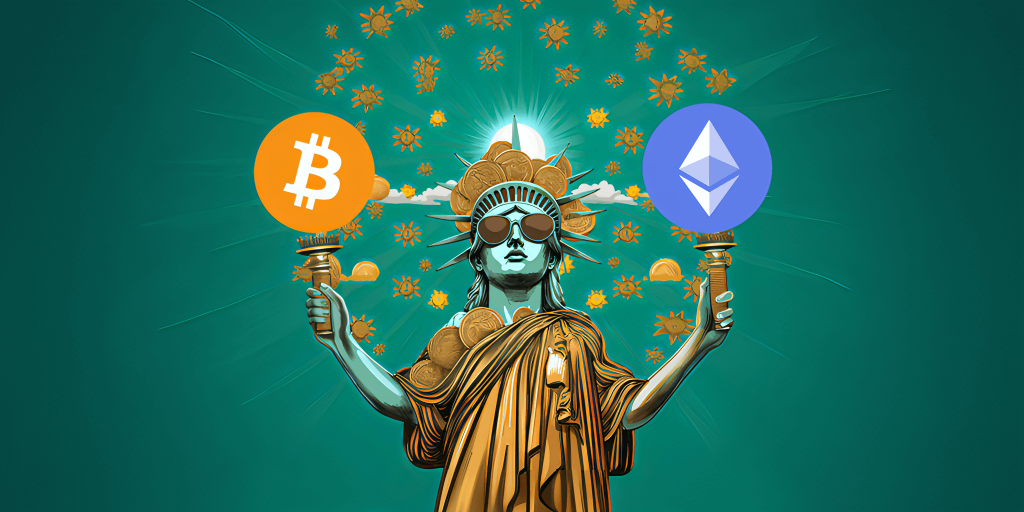 Key Takeaways
The Coinbase app will add BTC and ETH futures soon.
SEC may be ready to approve an Ethereum fund.
Seven different funds were proposed to the SEC this month.
After months of regulatory hurdles, the US crypto industry finally enjoyed a week of progress. Coinbase got approval to offer futures trading in the US, and there is speculation that the SEC might allow an Ethereum ETF.
On Wednesday, Coinbase became the first crypto company allowed to offer leveraged and cash-settled Bitcoin and Ethereum futures to eligible US customers.
"In the near future, customers can conveniently access futures via Coinbase Financial Markets," shared Greg Tusar, Coinbase's Institutional Product leader.
Although futures have been available to brokers and market makers through the Coinbase Derivatives Exchange, this development will allow people to trade futures using the Coinbase interface.
Later on Thursday, Bloomberg reported that the SEC may be ready to approve an Ethereum fund linked to Ether futures contracts. This would be a huge moment for companies looking to offer such investment products.
This month, seven different funds were proposed to the SEC, including Valkyrie, VanEck, Grayscale, Bitwise, ProShares, Roundhill, and Volatility Shares. The first on the list is Volatility Shares, with the SEC deciding by October 10.
Coinbase shares are down 9% over the last seven days, according to Yahoo! Finance data.