US Realtors Association Stakes Out Territory On the Propy Blockchain
Propy will have access to a network of 1.3 million realtors.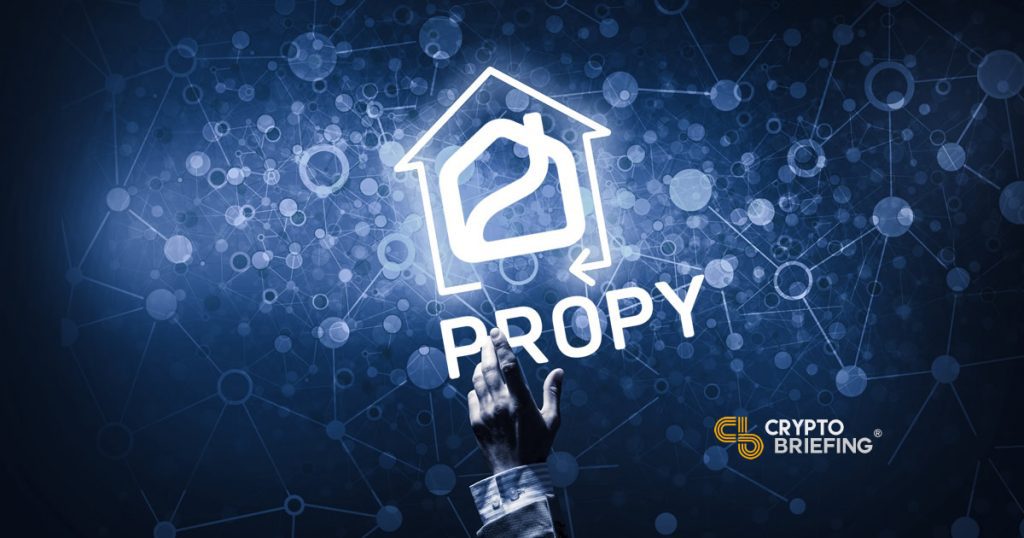 The blockchain is building another gateway to the world of real estate. The National Association of Realtors has just announced an investment in Propy, a Silicon Valley startup which is best known for its blockchain-based platform.
The partnership is expected to help advance Propy's long-term goal of creating a blockchain network for real estate ownership and records. The company made headlines last year for the sale of an sixteenth-century Roman mansion associated with the Hilton family.
Earlier this year, the blockchain was also used to record two real estate deals in Japan, as Crypto Briefing reported.
The investment in Propy will be made through Second Century Ventures, the Association's VC arm. In addition to accessing the resources and experience of the largest U.S. real estate association, Propy will also be able to leverage the NAR's network of 1.3 million realtors.
"We believe Propy is at the forefront of bringing automation and blockchain to real estate with its easy-to-use platform for agents, buyers, and sellers," said Propy CEO Natalia Karayaneva. " Working with Second Century Ventures (SCV) and NAR executives will help achieving adoption of our products."
Real estate is a highly illiquid market, making it a potentially strong candidate for blockchain applications. Instead of requiring a large number of specialized professionals and middlemen to close a sale, Propy seeks to lower existing barriers by placing all required records and signatures on a distributed ledger.
According to the company, this allows buyers and sellers to save up to 25% on closing fees. At present, the Propy platform shows properties for sale in seven countries and regions, including New York, London and Dubai.
The REACH accelerator represents an effort by the NAR to stay at the forefront of technological innovations, particularly with regards to real estate markets. Propy also joins evocalize, a technology platform for digital advertising, and Curbio, a financing program for home innovations.
Bob Goldberg, CEO of the Association, welcomed the accelerators' new startups at the 2019 Realtors Legislative Meetings & Trade Expo in Washington, D.C.
"Each of these companies understands how important technology is to the real estate industry," he said. "We are eager to help accelerate their growth in real estate and beyond."