U.S. Marshals REKT: Seized Bitcoin Would Now Be Worth $500M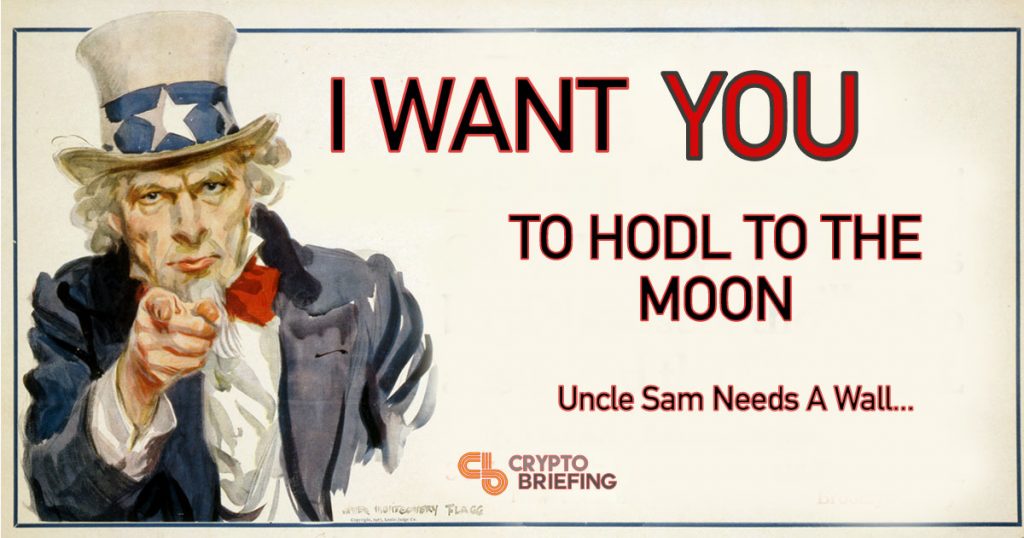 The U.S. Government missed out on a more than half a billion dollar opportunity. Figures released by the website Bitcoin Seized suggests that had Uncle Sam decided to hodl onto all the Bitcoin (BTC) it had seized over the past four years, it would have made a very good markup indeed.
Since mid-2014, the Federal Government has auctioned off any digital assets it seizes – normally at 3% above the spot price. In total, more than 183,000 BTC have been sold in eight separate "Marshals' Auctions" over the past four and a half years; the last took place at the beginning of November last year.
In total, the auctions are believed to have raised around $136M. But based on the current BTC prices -$3,831.52 at press time – the U.S. government's holdings would now be worth more than $565M.
50,000 Bitcoin were once sold off in one particular auction, which took place in early December 2014. Bitcoins were worth roughly $375 each, at the time. The government managed to raise more than $19M; had they waited and sold at today's price, the same amount would have fetched closer to $200M.
---
Where is this seized Bitcoin coming from?
Marshal auctions sell-off goods bought by convicted criminals with illicit funds. Funds raised in the sale are usually distributed to the victims or affected third parties.
Most of the Bitcoin sold in these auctions was seized from criminals. In 2014, 174,000 BTC was confiscated following the closure of Silk Road, an online marketplace frequented by those whose grasp of legality was often challenged. Around 500 BTC was taken by authorities last year from four individuals forging official documents.
Little is known about the individuals or companies which bid in these Bitcoin auctions. VC billionaire, Tim Draper, is the only person we know to have publicly admitted to buying BTC this way, soon after the collapse of Mt.Gox.
"The market price then was $618 per bitcoin. At the last minute, I decided to bid higher than market price. I bid $632 and won all of the bitcoins!" Draper wrote in an article for CoinDesk.
It has been claimed, in the past, that the FBI has the world's biggest Bitcoin wallet. That's now unlikely. But like some of the early BTC holders, (including the chap who bought two pizzas with 10,000 bitcoins in 2010) some within the Marshals' office may have wished they had held on a little bit longer.
President Trump's ongoing crusade for a wall at the Mexican border is estimated at somewhere in the region of $12-15bn, and Mexico has politely declined to contribute. If the U.S. had held on to its crypto assets, Trump could have simply dug out his Trezor to pay for roughly 5% of the construction.
Or two new veterans' hospitals, almost 600,000 college educations, the eradication of polio…
---
The author is invested in digital assets, including BTC which is mentioned in this article.