VeChain Announces FoodGates, A Cross-Continental Blockchain Logistics Solution
It was showcased to French and Chinese heads of state.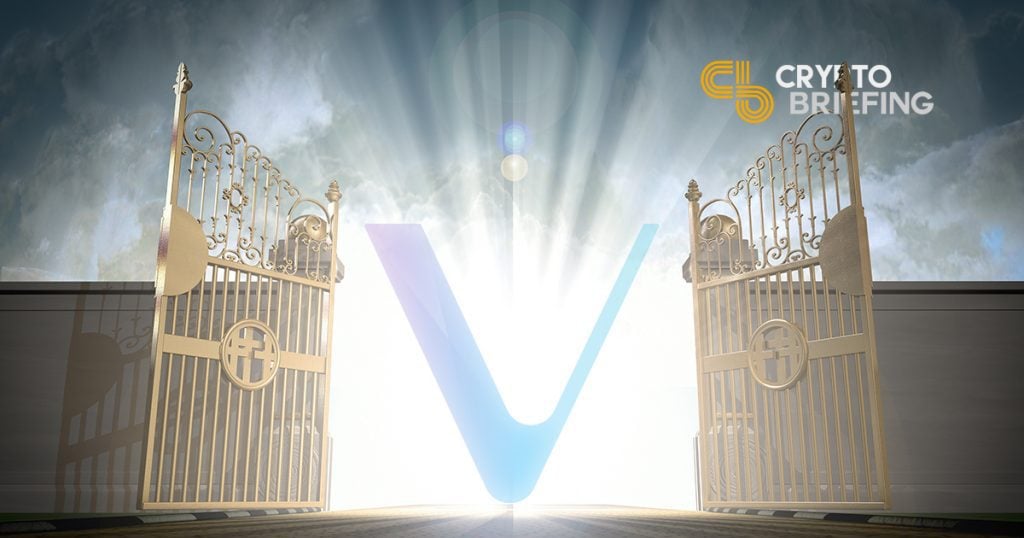 VeChain has announced it will team up with ASI Group together with existing partner DNV GL on an initiative to enable food tracking on the blockchain. Called FoodGates, it is powered by the VeChain Thor public blockchain and is the first such solution of its kind. The announcement came at the China International Import Expo (CIIE) 2019, which was also attended by France's President Emmanuel Macron, and China's President Xi Jinping.
According to the announcement from VeChain, FoodGates is the first time that a public blockchain will be used for tracking food throughout its supply chain journey across continents. It will cover the full life cycle of beef production, from cow selection, to slaughter, to packing, shipping, and eventually to the restaurant.
President Xi presided over the opening of the event, with President Macron in attendance as part of his official state visit to China. Over the course of three meetings, the pair agreed trade deals worth $15 billion to the French economy, for the sale of beef, wine, and A350 Airbus jets. In the French pavilion at the CIIE, President Xi sampled three types of French beef. This tasting included Limousin Label Rouge beef which had been imported using the VeChain Thor Foodgates solution.
China is a significant trading partner for France, with a bilateral trade volume of over $60 billion annually. This figure is currently growing at around 15 percent each year. Given that agricultural produce represents a significant proportion of trade, VeChain is in a strong position to capitalize on this market.
The FoodGates news comes after the Chinese president recently expressed his support for blockchain technology. At the end of last month, the markets took a leap at the news he had stated China should "seize the opportunity" that blockchain can bring.
At the time of writing, the VET token had jumped over ten percent in the last 24 hours, most likely as a result of VeChain's FoodGates announcement.