VeChain COSMOPlat Brings Transparency To Fashion Industry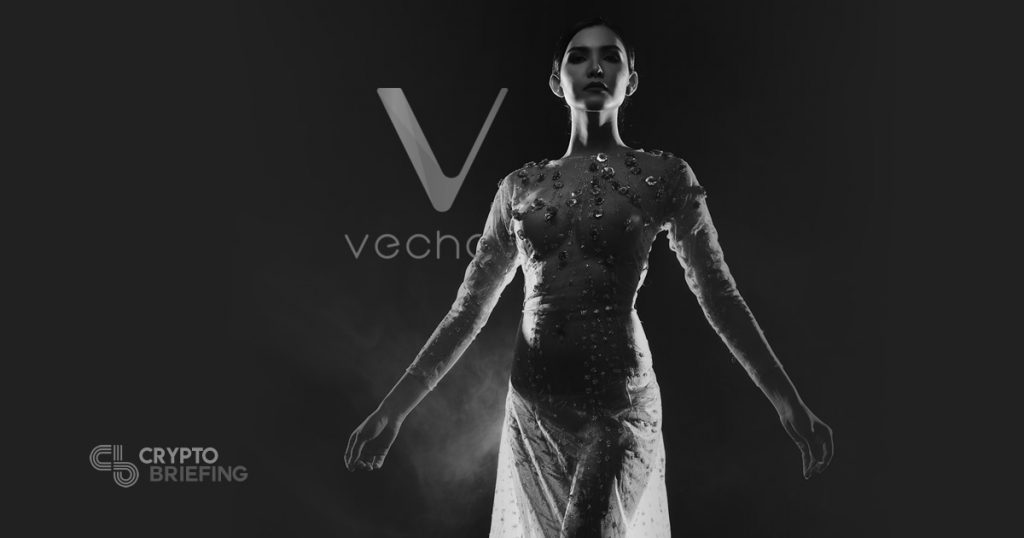 Chinese electronics and home appliances company Haier announced a triumvirate partnership alongside blockchain powerhouse VeChain and Norwegian tech consulting firm DNV GL, on Haier's newly launched Internet of Clothing (IoC) platform COSMOPlat.
The partnership was announced April 1st at the "Global Release of the Achievements of COSMOPlat Industrial Internet Eco Brand Platform" event.
The partnership was formed to implement the VeChainThor blockchain protocol to the clothing industry, and is supported by recent stakeholder, DNV GL. It's dubbed MyStory and it will integrate with Haier's IoC, to create the first blockchain-based clothing life cycle management platform.
So far, MyStory has been implemented in several instances within the Haier IoC. For instance by scanning the QR code attached to the clothes, consumers can get detailed information about the product, including raw materials, manufacturing process, design, and brands.
The ultimate goal of the partnership is to bring an unprecedented level of connectivity between all parties to the clothing industry, including the consumer.
COSMOPlat wants to open the channels of information flow between farmlands, factories, stores, and consumers building one "seamless" network. Furthermore, following successful implementation, the project will expand blockchain adoption beyond clothing to household textile, laundry, printing and dyeing.
It's no secret that blockchain technology was developed to break barriers, and the partnership between Haier, DNV GL and VeChain to form COSMOPlat adds another example of the transformative power of DLT's.
Wear do you see blockchain in ten years…?
The author is invested in digital assets.