Victory Capital Shares Plans to Enter Crypto Market
Victory Capital joins a growing list of multi-billion dollar asset managers that have entered the crypto market.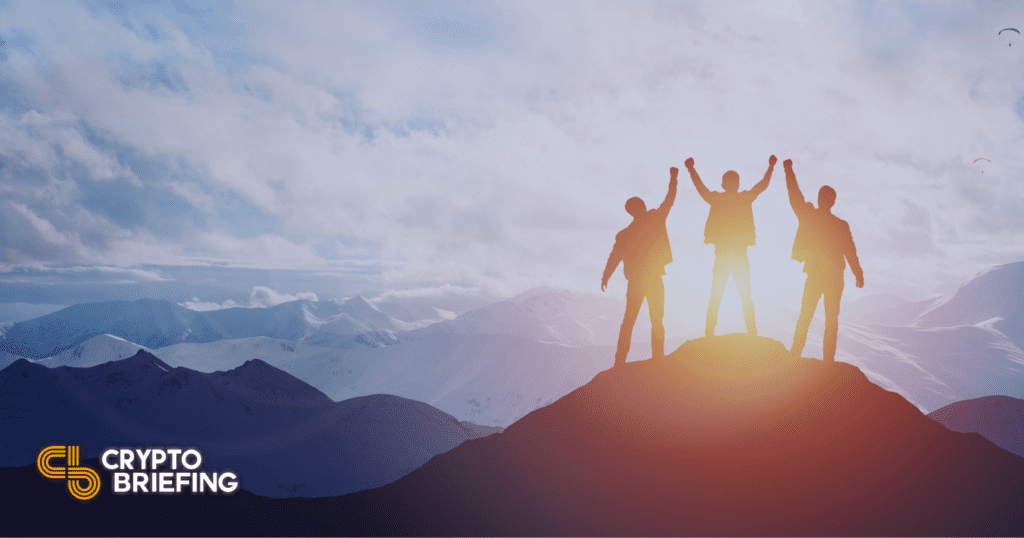 Key Takeaways
Victory Capital has announced its plans to launch a new private fund that tracks the performance of the Nasdaq Crypto Index (NCI).
The firm currently manages more than $157 billion in assets under management.
Victory Capital is only the latest institutional player to jump into the crypto space in last few months.
Multi-billion dollar asset management firm Victory Capital has announced its plans to enter the cryptocurrency market.
Victory Capital To Launch Crypto Fund
Victory Capital is breaking into crypto.
In a press release, the U.S. firm announced that it would launch a crypto-based private placement fund for accredited investors. The fund will sell securities that track the performance of the Nasdaq Crypto Index (NCI), an index composed of a portfolio of leading crypto assets for institutional investors.
Victory Capital currently holds more than $157 billion in assets under management. The firm offers diversified investment funds for institutions, accredited investors, and retirees, as well as specialized products for individual investors.
Victory Capital will also offer private funds that track the Nasdaq Bitcoin Reference Price Index and Nasdaq Ethereum Price Index, two other well-known cryptocurrency-focused indexes managed by Nasdaq designed to help bridge the gap between traditional and crypto markets. In this regard, Victory Capital has entered exclusive agreements with the U.S. stock exchange Nasdaq and crypto-focused asset manager Hashdex, who jointly developed the Nasdaq Crypto Index (NCI).
As per its website, Victory Capital's investment vehicles consist of different products to meet the needs of various kinds of investors, including mutual funds, ETFs, multi-asset class strategies, and 529 College Savings Plan.
Mannik Dhillon, President of VictoryShares and Solutions, explained that a private fund based on a crypto index like NCI would help the firm gain exposure to cryptocurrencies for investors interested in the asset class. He said:
"By investing in a portfolio designed to track the NCI, investors can seek returns that align with the cryptocurrency market in a diversified manner, gaining exposure to multiple digital assets as this market continues to evolve and mature. We are actively considering other vehicles and wrappers to bring these capabilities to a broader set of investors."
He added that the firm was "actively considering" other vehicles to offer digital assets to more investors.
As yet another multi-billion player joins the crypto rush, it's clear that traditional investors are taking an interest in the space despite the recent price slump.
Since last year, many asset managers globally have gained exposure to crypto. Many of them have gone through regulated investment vehicles from firms like Grayscale and index-backed funds, which could bode well for Victory Capital.