Viewly ICO Review And Token Analysis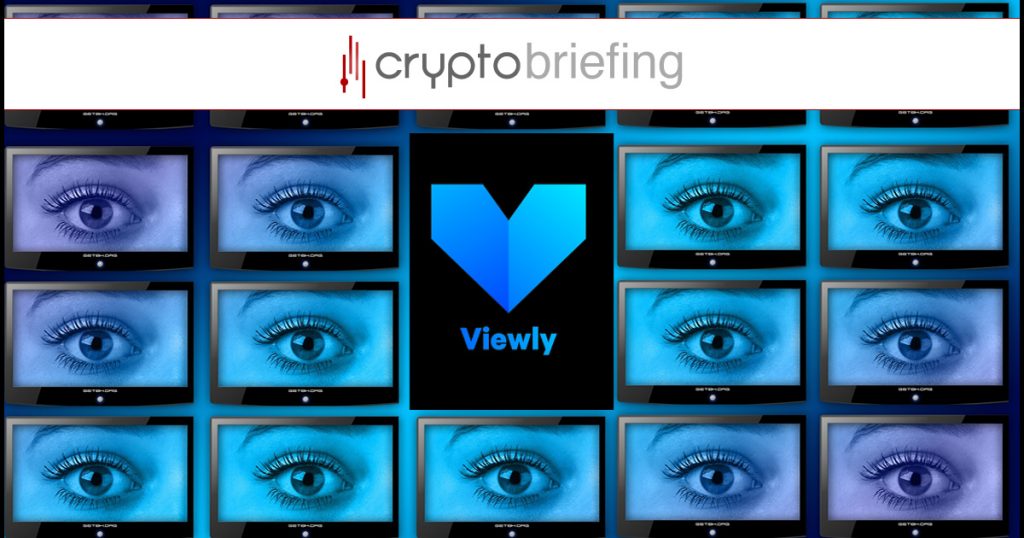 The Viewly ICO website opens with a bold, if somewhat unimaginative, statement. "Viewly is a decentralized YouTube", they claim.
Whoever breaks the YouTube monopoly will reap huge rewards. We understand there are multiple streaming video outfits, but it's the exclusivity of content that mostly brings the consumers to these platforms. The primary question that arises is if there is enough true incentive for YouTube creators to continue to provide quality content to the network in return for minimal shares of the advertising revenue, which is hard to calculate, and which has gotten lower and lower over time?
We assert that if presented the opportunity, YouTube creators will seek platforms which will reward them with a higher share of revenues. We further assert that this is precisely the type of application where a decentralized blockchain such as the one that the Viewly ICO intends to create can cut costs and therefore increase revenue share for the important parties in the transactions.
As such, while actual content may overall come out to be "inexpensive" in the grand scale, the share of revenues earned by the creator would be greater by virtue of cutting out the middlemen and unpredictable, gameable advertising systems. If a system is to be gamed, it should be done in the most transparent manner possible, so everyone has a fighting chance in their outcome.
The fundamental mechanism presented in the Viewly whitepaper may play out, and their alpha product works. These are the primary motivators to take a deeper look into the project.
Viewly ICO Overview
What Viewly offers from a high level is a decentralized video hosting service. This is valuable because if you can cut out the middleman (and they clearly identify YouTube here), then you can deliver lower cost alternatives. If content creators are able to purchase hosting cheaply enough, it's a better deal for them than current solutions.
They can continue doing their own sponsorships, but one of the things Viewly is staunchly against is advertising or moves that would make it become another advertising network. They believe there is a better way of getting consumers to support content than wasteful advertising, which is to simply get people to join an ecosystem that is designed for that support.
The tokenized system is true to form and requires the use of the token for purchase of content as well as to guarantee contracts between hosting providers and content creators. This is what will make the network function in an economic sense. However, like many offerings, the Viewly ICO is subject to change and we think eventually it may be worth it to anyone to pay for their own hosting in exchange for being able to garner some sort of real profit from their work.
In any case, we note that at present all levels of content creators are targeted by the Viewly approach. They have managed to create a working platform which in part utilizes the Steemit blockchain and definitely will make for a useful target in the Steemit economy.
For mid and higher level content creators the Viewly platform could play an important role in maximizing the monetization efforts they may already have underway. They can slightly reduce the cost of sponsorships and offer content for a fixed cost, or they can offer content for free and build the cost of hosting into the cost of sponsorships. We believe the platform will be attractive in these regards to regular content creators. We note an example of the product in action here. The alpha does not, obviously, involve the tokens because the tokens have yet to mature or be sold in the public sale.
Strengths of Viewly ICO
Viewly's aims are simple in design but complex in effect, the best kind of business idea. This does not mean their aims will be achieved, or even that they are realistic. It does mean that they make sense from a disruptor's point of view.
The first issue faced by content networks like YouTube is the costs incurred by storing and delivering those videos. The content creators themselves are not expected to pay the costs but YouTube can only provide them freely for so long. It seems the approach for the Viewly ICO team, then, is that this issue should be the first eliminated. Using economies of scale, let's just bring the price of the storage and delivery down, continue to offer free uploading for those who won't need more than the basic service, and target for business those who are growing and already have established viewerships.
Before we can assert that there is a need for YouTube to be disrupted, we must understand what benefits can be gained by the content creators, who are the primary reason YouTube is successful at all:
More resilience when it comes to questionable anti-piracy claims that simply disrupt media distribution.
Extremely low hosting costs as well as lower fees (1%) on revenues.
Ad-free content for those who just want the basic service.
The last part is important in understanding the strategy that the leaders of the Viewly ICO have developed to overshadow YouTube. In order to upload files, a regular user must hold a small amount of currency, even on the free service. This means that the more people who are using the service to upload videos, and the more videos they upload, the more coins will be essentially off the market. It also sets an upper limit on the size of the catalog, meaning that at some point the value of the tokens, which in their most basic application can be seen as the right to have one's video shown on Viewly, must rise.
YouTube's dominance is not by mistake, but they haven't managed to properly capture the premium video market. Videos are made for sale through YouTube, even original movies, but the problem for them has been a lack of major studios wanting to participate with them in the same way that they have with Netflix. HBO, Showtime, and Starz. All of these have gone the route of licensing their content as well as offering it on their own network, making it non-exclusive when it is on Netflix, for example.
Meanwhile the prevalence of YouTube stars has led to two interesting developments aside from the Viewly ICO: Kim Dotcom wants to give you the ability to directly support them with Bitcoin and a platform selling shares in up and coming social media stars experienced extreme market turbulence when the stars decided to dump their own shares.
The interest surrounding both of these ideas make it evident that the notion of paying for content is not alien to current consumers. We note "the millennial generation's general distaste for owning anything" and the high success of paid subscription services. We see no reason that Viewly couldn't facilitate new stars and new types of content through their platform, although we do have some reservations. Specifically, we see industries like pornography benefiting from a decentralized hosting service. Other types of often-objectionable content such as politically charged content will also benefit from resilient hosting.
DMCA claims made against YouTube videos are not always factual or fully legitimate, and so the nature in which content is actually removed on the existing video champion (both the host and the uploader suffer some economic loss) creates another potential benefit for the user and the creator on Viewly. Importantly, we think an improvement to this system would be if tokens were required to make claims against videos, and such tokens could be recompensed from the destroyed contracts that would result from successful claims.
To summarize the design of the Viewly ICO: both the hosts who wish to partake in the Viewly system, and the people who wish to use it to distribute their video content, will be required to hold tokens. The large requirement for token holding, combined with a normative vesting schedule, make this an attractive enough proposition on first look.
The last high-level thing that should be stressed is that Viewly also intends to make it easy for existing YouTube content (that the uploader owns, of course) to be imported to its platform. This is a crucial first step to developing the network effect that will be required, as well as competing directly with YouTube in video search results. The problem here is of course that Google is also owned by Alphabet, which owns YouTube. This being the case, it could be a while before Viewly develops enough of a respectable user base of its own (independent of creators they intend to incentivize with a portion of the tokens, as shown below).
Token Utility & Supply
The VIEW token will be necessary in order to put videos on the platform and in order to provide hosting services. The Viewly network overall will provide an opportunity for hosting start-ups to offer video hosting services. Viewly itself will only take a 1% fee on transactions between hosts and uploaders, as well as sell other premium services for the VIEW token.
The total supply of the token will be 100 million, and 10% of these were recently sold at pre-ICO to 800 buyers. The rest will be sold in an upcoming sale this quarter, although a date has yet to be announced. The breakdown of the token generation will be the following: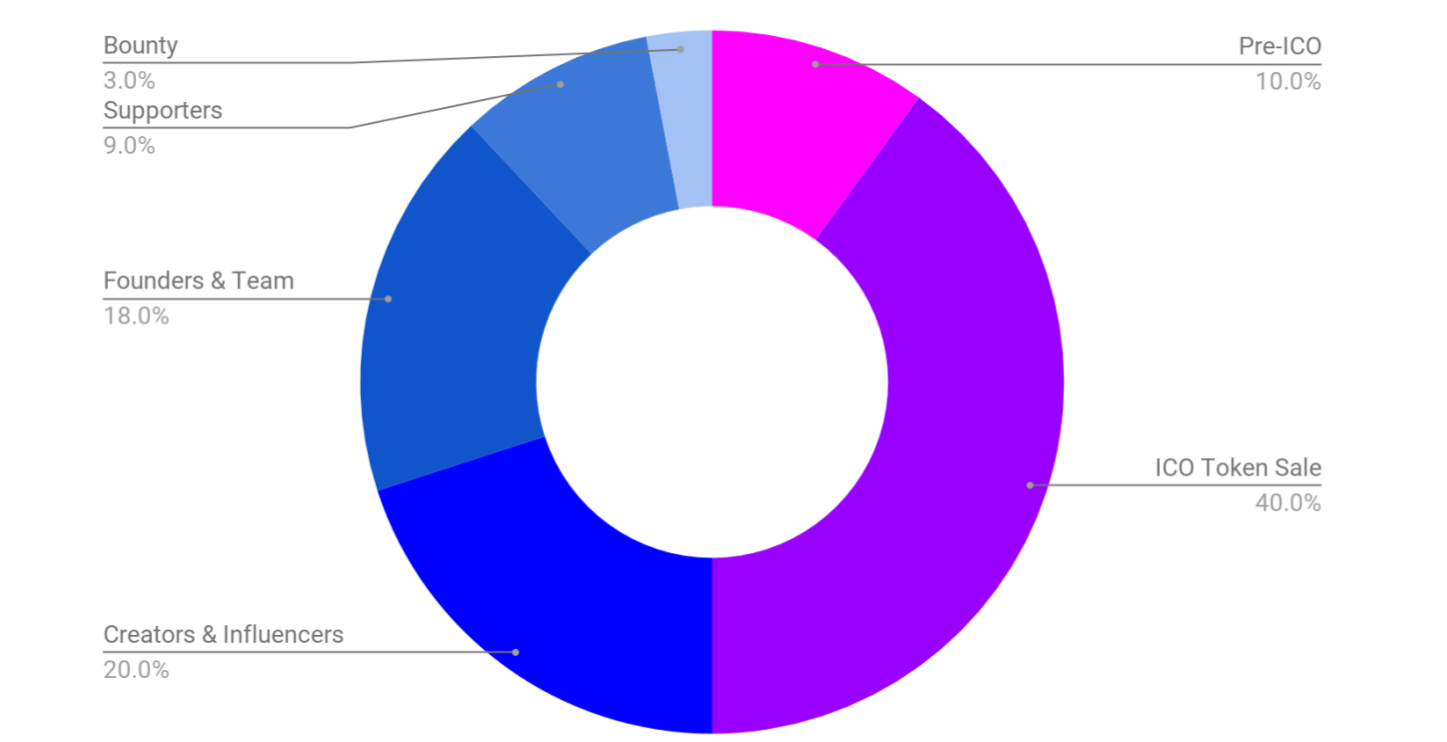 Viewly ICO Team
We note a lack of domain expertise in streaming video in the Viewly team, as well as a heavy developer presence. Business manager and apparent de facto CEO David Walsen is fresh from the Rublix ICO, and has yet to speak much via Twitter or his LinkedIn account about the Viewly ICO. Perhaps the closest thing to domain experience that they do have is anonymous developer Furion, who "before joining Viewly, […] was a community developer contributing to Steem's ecosystem."

(Image from the company's Telegram channel.)
The problem we see with this team composition is that it may not be optimally designed for success, being that it's virtually all developers. The lack of business-oriented individuals could translate to more engineering problems than a less unusual make-up might experience.
We do note that they list Vasja Zupan, COO of Bitstamp, as an advisor. This only leads us to wonder how he has given a pass to some of the obvious organizational problems faced by Viewly here. Nevertheless, now that they have successfully raised 4,000 Ether, perhaps they will correct this problem before their full crowdsale this winter.
Might Not Go All The Way
We feel strongly that Viewly have identified a massive opportunity, but we worry that their lack of good partnerships at this stage in the game could spell disaster. At least a few YouTube personalities and other content creators should be willing to make the jump before we can safely say that this thing is going to take off. That being the case, seeing the actually working examples of the technology is an encouraging sign.
Learn more about Viewly in our TELEGRAM CHAT (https://t.me/CryptoBriefingSupporters)
---
ICO Review Disclaimer
The team at Crypto Briefing analyzes an initial coin offering (ICO) against ten criteria, as shown above. These criteria are not, however, weighted evenly – our proprietary rating system attributes different degrees of importance to each of the criteria, based on our experience of how directly they can lead to the success of the ICO in question, and its investors.
Crypto Briefing provides general information about cryptocurrency news, ICOs, and blockchain technology. The information on this website (including any websites or files that may be linked or otherwise accessed through this website) is provided solely as general information to the public. We do not give personalized investment advice or other financial advice.
Decentral Media LLC, the publisher of Crypto Briefing, is not an investment advisor and does not offer or provide investment advice or other financial advice. Accordingly, nothing on this website constitutes, or should be relied on as, investment advice or financial advice of any kind. Specifically, none of the information on this website constitutes, or should be relied on as, a suggestion, offer, or other solicitation to engage in, or refrain from engaging in, any purchase, sale, or any other any investment-related activity with respect to any ICO or other transaction.
The information on or accessed through this website is obtained from independent sources we believe to be accurate and reliable, but Decentral Media LLC makes no representation or warranty as to the timeliness, completeness, or accuracy of any information on or accessed through this website. Decentral Media LLC expressly disclaims any and all responsibility from any loss or damage of any kind whatsoever arising directly or indirectly from reliance on any information on or accessed through this website, any error, omission, or inaccuracy in any such information, or any action or inaction resulting therefrom.
Cryptocurrencies and blockchain are emerging technologies that carry inherent risks of high volatility, and ICOs can be highly speculative and offer few – if any – guarantees. You should never make an investment decision on an ICO or other investment based solely on the information on this website, and you should never interpret or otherwise rely on any of the information on this website as investment advice. We strongly recommend that you consult a licensed investment advisor or other qualified financial professional of your choosing if you are seeking investment advice on an ICO or other investment.
See full terms and conditions for more.
Founding Team
This category accounts for the leaders, developers, and advisors.
Poor quality, weak, or inexperienced leadership can doom a project from the outset. Advisors who serve only to pad their own resumes and who have ill-defined roles can be concerning. But great leadership, with relevant industry experience and contacts, can make the difference between a successful and profitable ICO, and a flub.
If you don't have a team willing and able to build the thing, it won't matter who is at the helm. Good talent is hard to find. Developer profiles should be scrutinized to ensure that they have a proven history of working in a field where they should be able to succeed.
Product
What is the technology behind this ICO, what product are they creating, and is it new, innovative, different – and needed?
The IOTA project is a spectacular example of engineers run amok. The technology described or in use must be maintainable, achievable, and realistic, otherwise the risk of it never coming into existence is incredibly high.
Token Utility
Tokens which have no actual use case are probably the worst off, although speculation can still make them have some form of value.
The best tokens we review are the ones that have a forced use case – you must have this token to play in some game that you will probably desire to play in. The very best utility tokens are the ones which put the token holder in the position of supplying tokens to businesses who would be able to effectively make use of the platforms in question.
Market
There doesn't have to be a market in order for an ICO to score well in this category – but if it intends to create one, the argument has to be extremely compelling.
If there is an existing market, questions here involve whether it is ripe for disruption, whether the technology enables something better, cheaper, or faster (for example) than existing solutions, and whether the market is historically amenable to new ideas.
Competition
Most ideas have several implementations. If there are others in the same field, the analyst needs to ensure that the others don't have obvious advantages over the company in question.
Moreover, this is the place where the analyst should identify any potential weaknesses in the company's position moving forward. For instance, a fundamental weakness in the STORJ system is that the token is not required for purchasing storage.
Timing
With many ICO ideas, the timing may be too late or too early. It's important for the analyst to consider how much demand there is for the product in question. While the IPO boom funded a lot of great ideas that eventually did come to fruition, a good analyst would recognize when an idea is too early, too late, or just right.
Progress To Date
Some of the least compelling ICO propositions are those that claim their founders will achieve some far-off goal, sometime in the future, just so long as they have your cash with which to do it.
More interesting (usually) is the ICO that seeks to further some progress along the path to success, and which has a clearly-identified roadmap with achievable and reasonable milestones along the way. Founders who are already partially-invested in their products are generally more invested in their futures.
Community Support & Hype
Having a strong community is one of the fundamental building blocks of any strong blockchain project. It is important that the project demonstrates early on that it is able to generate and build a strong and empowered support base.
The ICO marketplace is becoming more crowded and more competitive. While in the past it was enough to merely announce an offering, today's successful ICO's work hard to build awareness and excitement around their offering.
Price & Token Distribution
One of the biggest factors weighing any analysis is price. The lower the price the more there is to gain. But too low of a price may result in an under capitalized project. It is therefore important to evaluate price relative to the individual project, its maturity and the market it is going after.
The total supply of tokens should also be justified by the needs of the project. Issuing a billion tokens for no reason will do nobody any good.
Communication
Communication is key. The success of a project is strongly tied to the project leaders' ability to communicate their goals and achievements.
Things don't always go as planned but addressing issues and keeping the community and investors in the loop can make or break a project.