Visa Buys Ripple-Partnered Fintech Firm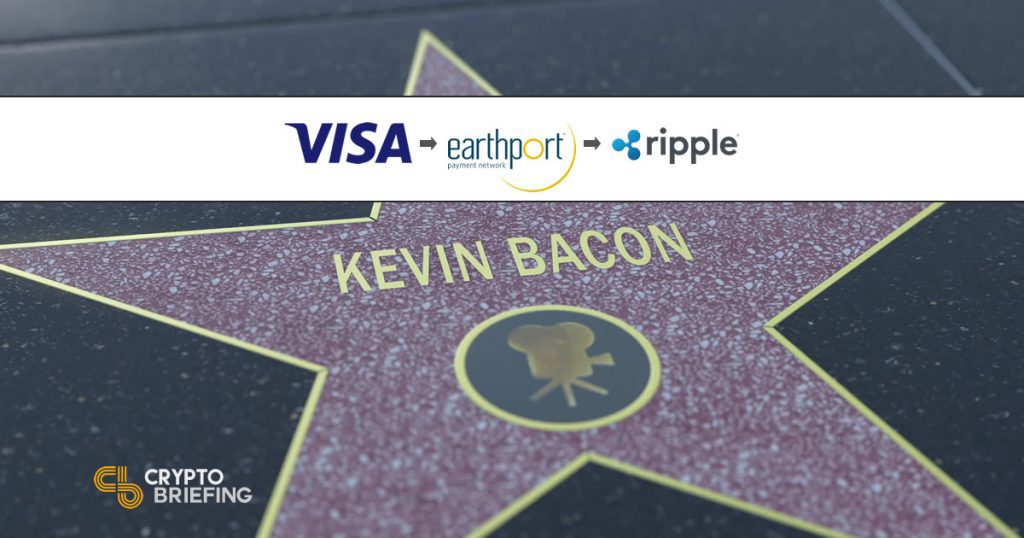 Visa may soon be dipping another toe into blockchain technology. The world-leading credit card company recently announced an acquisition of Earthport, a regulated financial institution, for £198M GBP. News of the acquisition, along with an accompanying buyback for four times the stocks' closing price on Monday.
Earthport, which deals in cross-border and international payments, is a long-time RippleNet client and a partner of Ripple Labs. The two companies first teamed up in late 2014, when the Earthport CEO praised the "efficiency and speed" of Ripple's technology. He added that "Earthport will apply its existing compliance framework, rule sets and secure payments network to any Earthport clients transacting using the Ripple protocol."
Earthport would later launch a Distributed Ledger hub in 2016, expanding the development of a currency-agnostic network for settling payments. The new service did not exactly rely on cryptocurrency, but did allow smaller institutions to streamline their operations through a single API. Earthport announced at the time:
The extended service will simplify and accelerate the adoption and implementation of Distributed Ledger Technologies for the banking community – allowing banks to swiftly move into this new world of payments without additional heavy investment in infrastructure, compliance or operational requirements. This is achieved via full access to the Ripple ecosystem through a single contract, a single technical integration, and a single service relationship.
That partnership appears to have continued despite the bear season for Ripple Labs. In a tweet earlier this year, the Earthport Chairman reiterated his commitment to using the Ripple technology:
To be clear @Ripple and @Earthport working together to deliver real solutions – TODAY not in the future. RippleNet and Earthport Hub connected and can deliver payments to any bank account in 67 countries https://t.co/0LOnsMuQcN

— hank uberoi (@huberoi) January 19, 2018
For Earthport, that may have been a saving grace – the company's losses doubled in 2017, although revenue for the full year to June 30 increased slightly.
While the Visa acquisition closes a difficult 18 months for Earthport, Ripple Labs is continuing to forge extending RippleNet and xRapid to new partners and banking institutions.
Visa appears to be the latest of several financial institutions seeking a proprietary foothold in the use of blockchains in financial technology. Bank of America has previously secured several patents in blockchain technology, and other Wall Street giants have made forays of their own.
Whether Ripple will remain a partner of Earthport is unclear; but for now at least, the link between Ripple and Visa is easier to make than ever.
The author is invested in digital assets.