Visa Has Handled $1 Billion in Cryptocurrency This Year
The payments card company has published an update on its crypto efforts.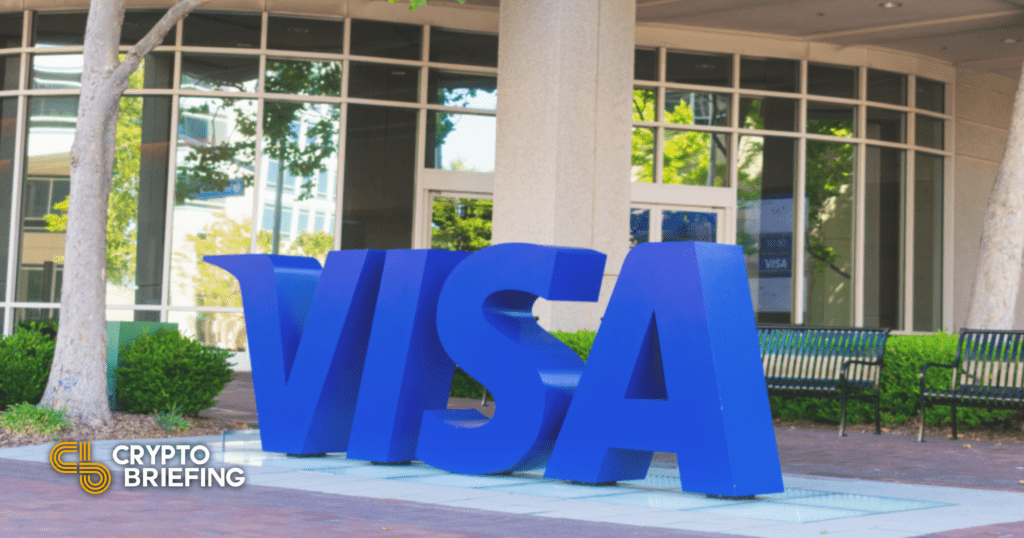 Key Takeaways
Visa reported that it has handled $1 billion in crypto so far this year.
The company highlighted that it is working with over fifty cryptocurrencies on Visa-powered payment cards.
Visa also announced that FTX would join its FinTech fast track program today and pay 50% of its employees in UDSC.
Leading payments firm Visa stated that it has processed more than a billion dollars in cryptocurrency during the first half of 2021.
$1 Billion in First Half of 2021
"With more than $1 billion spent on crypto-linked Visa cards in the first half of 2021, it's clear that the crypto community sees value in linking digital currencies to Visa's global network," Visa wrote.
The company highlighted its relationship with more than 50 crypto platforms including Coinbase, BlockFi, and Crypto.com. Those companies have issued Visa-powered payment cards, allowing holders to spend crypto across 70 million merchants worldwide.
Such cards can hold various cryptocurrencies like Bitcoin and Ethereum, as well as fiat-backed or dollar-pegged stablecoins.
Transactions made with Visa-based crypto cards are converted into fiat, allowing any merchant to accept these cards. "These programs don't require [stores] to directly accept cryptocurrencies at the checkout. It's the magic of "tap and go" without the complexity of new acceptance points or cryptographic keys," Visa explained.
Visa's Role In Crypto Is Growing
While disclosing the latest crypto statistics, Visa added the firm would continue to support cryptocurrencies within its payment ecosystem.
The company noted that FTX, a crypto exchange headed by Sam Bankman-Fried, will be added to its Fintech Fast Track Program. FTX plans to pay 50% of its employees with the USDC stablecoin.
Prior to today, Visa has made other crypto-related announcements. In February, it announced that it would enable some banks to perform cryptocurrency trading. In March, it began to carry out some settlements with the USDC stablecoin instead of fiat currency.
Though some see Visa's crypto efforts as beneficial to mainstream adoption, decentralization advocates argue that cryptocurrency was designed to operate outside of the traditional banking system. As such, Visa may undermine the original vision behind crypto.
Disclaimer: At the time of writing the authors held Cosmos (ATOM) and less than $75 of Bitcoin, Ethereum, and altcoins.