Visa to Allow Cryptocurrency Purchases at US Banks
Visa is piloting a software standard to allow banks to offer Bitcoin trading services.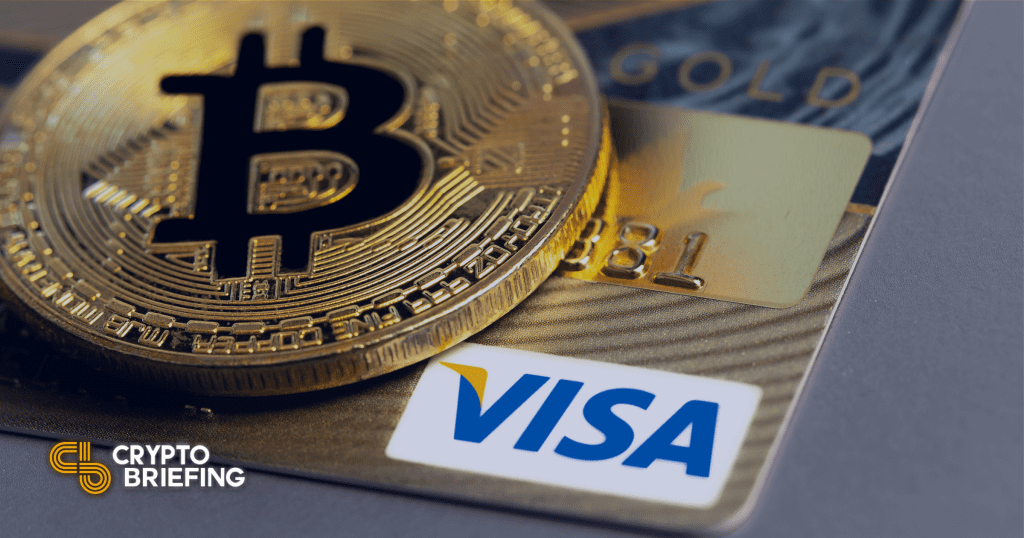 Key Takeaways
Visa is planning to launch a suite of software applications for banks to enable crypto trading.
The card issuing giant has partnered with Anchorage for custody and executing crypto trades.
U.S.-based bank First Boulevard will be the first bank to integrate Visa's services.
Visa has partnered with Anchorage, the first federally-chartered crypto bank. The credit card giant will launch a new initiative to enable the purchase and sale of Bitcoin and other cryptocurrencies at traditional banks.
Using Visa to Buy Bitcoin
Visa aims to launch a suite of software APIs this year giving banks access to buy, sell, and store crypto assets for customers.
Anchorage will be the digital custodian of Bitcoin and cryptocurrencies purchased at Visa's partnering banks. The above service eliminates a big hurdle for banks in offering crypto-related services due to lack of expertise and security concerns.
First Boulevard in Kansas, an American digital bank that promotes the economic status of people of color in the U.S., will be the first bank to integrate the APIs.
Currently, Visa is only looking to tap the investment potential of digital assets rather than their payment capabilities. Visa's head of crypto, Cuy Sheffield told Forbes that he views Bitcoin more as a form of digital gold than a payment solution, saying the strategy is to "enable users to purchase these currencies using their Visa credentials."
PayPal expressed similar intentions when they enabled Bitcoin and crypto as an investment vehicle last year, disabling deposit and withdrawal of crypto. The launch of crypto on Paypal in the latter half of last year was a major contributor to bullish sentiment in the crypto market.
Compared to PayPal, the Visa announcement could be even more significant, as the credit card giant's plans of expanding crypto trading across all traditional banks might make PayPal's effort seem insignificant.
Disclosure: The author held Bitcoin at the time of press.