OCC Grants First-Ever National Crypto Bank Charter
The Office of the Comptroller of the Currency (OCC) has conditionally approved a banking charter for Anchorage. It's the first federal charter approval for a crypto bank.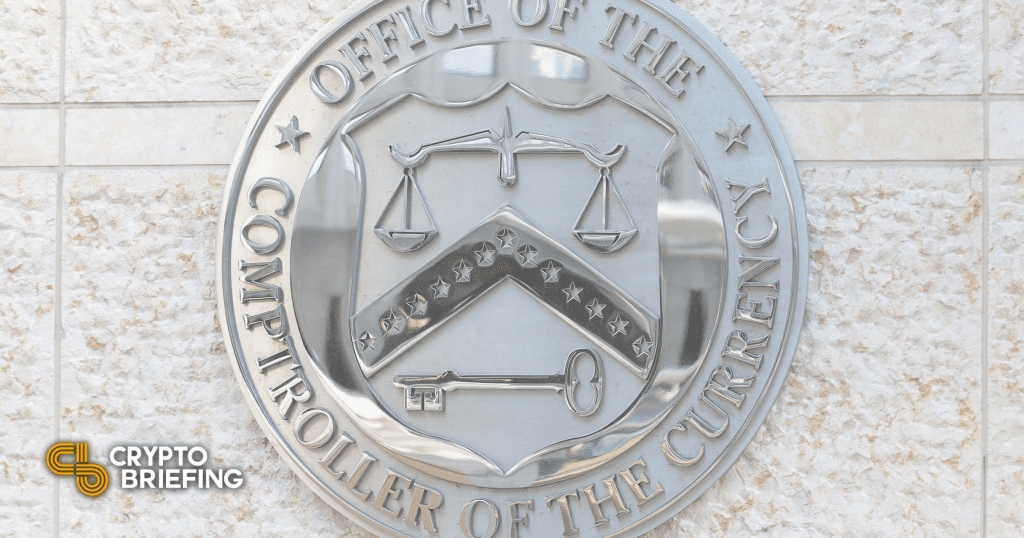 Key Takeaways
Anchorage has received conditional approval for a banking charter from the OCC.
Anchorage Digital Bank will be the first federally-chartered crypto bank in the U.S.
Kraken and Avanti were also approved for SPDI banking charters in Wyomning last year.
Anchorage is set to become a digital bank. The crypto company has received approval for a charter from the OCC.
Anchorage Becomes Digital Bank
Anchorage has been granted conditional approval for a bank charter from the Office of the Comptroller of Currency (OCC). Anchorage Digital Bank will be the first crypto bank to receive a national trust banking charter.
The company's founders, Nathan McCauley and Diogo Mónica, shared a blog post announcing the news yesterday. They wrote:
"This is a major milestone, not only for us as an organization, but also for the crypto industry and the wider financial world. Crypto deserves a bank, and we are immensely proud of being approved as the one to set the standard."
Anchorage emerged in 2017 and quickly became a cornerstone of the cryptocurrency ecosystem for institutional asset management. It manages over $100 billion in transactions per year.
A banking charter's approval is significant because it gives credence to digital assets, in line with other more mainstream regulated banks.
The review was subject to in-depth checks from the OCC. To be approved, Anchorage will need to meet certain criteria regarding capital and liquidity and risk management procedures.
In their announcement, McCauley and Mónica suggest that the approval is only an early example of further mainstream acceptance of the crypto space.
"We are currently witnessing the rise of institutional crypto adoption," they said. "From large asset managers, to corporate treasuries, to endowments and family offices, institutional interest in digital assets has never been higher."
Crypto and Banking Merge
Though Anchorage is the first company to receive a national trust bank charter from the OCC, the approval isn't the first of its kind.
Kraken and Avanti were approved to become cryptocurrency banks last year. Regulators granted both applications in Wyoming, a state with a relatively progressive attitude towards digital assets.
Last month, too, crypto payments service BitPay applied to become a bank via the OCC.
The merging of crypto and banking is further evidence of digital assets becoming more widely accepted. This year, leading cryptocurrency exchange Coinbase is expected to launch an IPO.
Cryptocurrency prices have also been affected by the rise in adoption, with Bitcoin and Ethereum registering gains of over 100% in the last month, amid institutional interest and growing awareness from retail investors.
Disclosure: At the time of writing, the author of this feature owned ETH, among a number of other cryptocurrencies.