SkyBridge Doubles Down on Bitcoin, Launches Fund
SkyBridge Capital is launching a Bitcoin fund aimed at institutional investors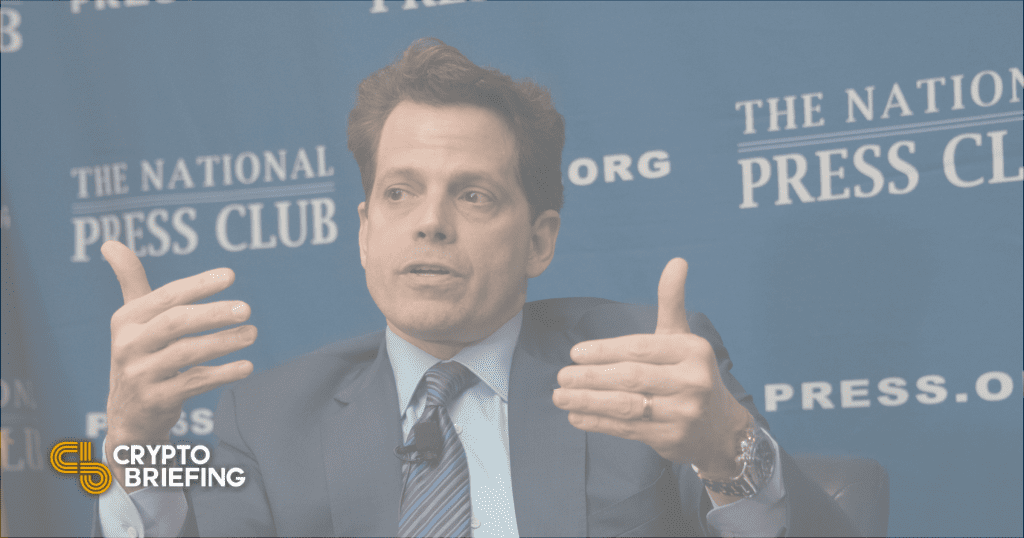 Key Takeaways
SkyBridge Capital is launching a Bitcoin custodian fund called SkyBridge Bitcoin Fund LP.
The product is aimed at "mass-affluent" investors, with a minimum $50,000 purchase required.
After investing into Bitcoin in late 2020, the firm has advocated for the asset's use as a store-of-value.
SkyBridge Capital has announced a Bitcoin fund. The investment firm is hoping to attract wealthy individuals in its latest move towards crypto.
SkyBridge Launches Bitcoin Fund
SkyBridge Capital is launching a Bitcoin fund. Its Bitcoin Fund LP will offer investors exposure to the digital asset while also taking care of custodianship.
Anthony Scaramucci, SkyBridge's founder and managing partner, spoke of his enthusiasm for the cryptocurrency in a press release yesterday.
"We believe Bitcoin is in its early innings as an exciting new asset class," he said. "With the institutional quality custody solutions available today, we believe the time is right to allocate capital and provide our clients access to the digital assets space."
SkyBridge and other affiliates have already invested $25.3 million to launch the fund (that's in addition to the position they added to Bitcoin in November and December 2020, now worth $310 million).
The company hopes to attract the interest of "mass-affluent" investors, according to the press release.
As such, clients will need to invest at least $50,000 to qualify. SkyBridge will charge a 75-basis point management fee for the service.
Importantly, SkyBridge Bitcoin Fund LP is a custodian fund. Fidelity will be responsible for safeguarding the asset, while Ernst & Young are set to provide auditing.
Some Bitcoiners take a negative view of custodial services, as they go against the "not your keys, not your coins" mantra popularized by Anton Antonopoulos.
SkyBridge Betting on Bitcoin
SkyBridge first outlined its plans to move on Bitcoin towards the end of last year, when other firms such as MicroStrategy were publicly doubling down on the asset.
Scaramucci declared that he saw potential in Bitcoin's price growth in December, referring to the currency's market cap relative to gold.
The firm also took a Bitcoin position at the time, which has now soared to a value of $310 million thanks to a feverish market over the last few weeks. On Saturday, the asset hit a price of $30,000 for the first time before registering a new record high of $34,684 the following day.
It's since retraced, trading at $32,254.80 today.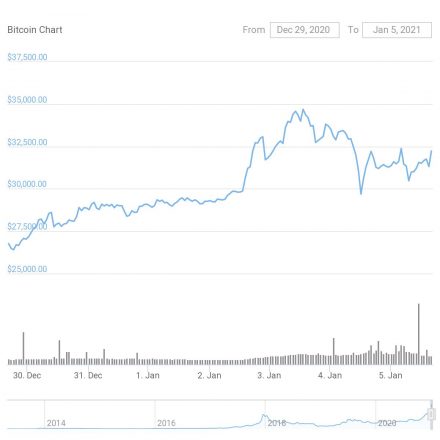 Several other SkyBridge representatives have supported the view that Bitcoin promises future growth potential, citing global money printing and the "digital gold" thesis.
"Bitcoin is leading a digital monetary revolution around the world," SkyBridge President and Chief Operating Officer said in the press release. "We believe the onus has shifted from 'why are you investing in Bitcoin?' to 'how are you not investing in Bitcoin?'"