Visa Is Building a Hub for Cross-Chain Crypto Payments
The "Universal Payment Channels" protocol will allow users to send digital assets across different blockchains.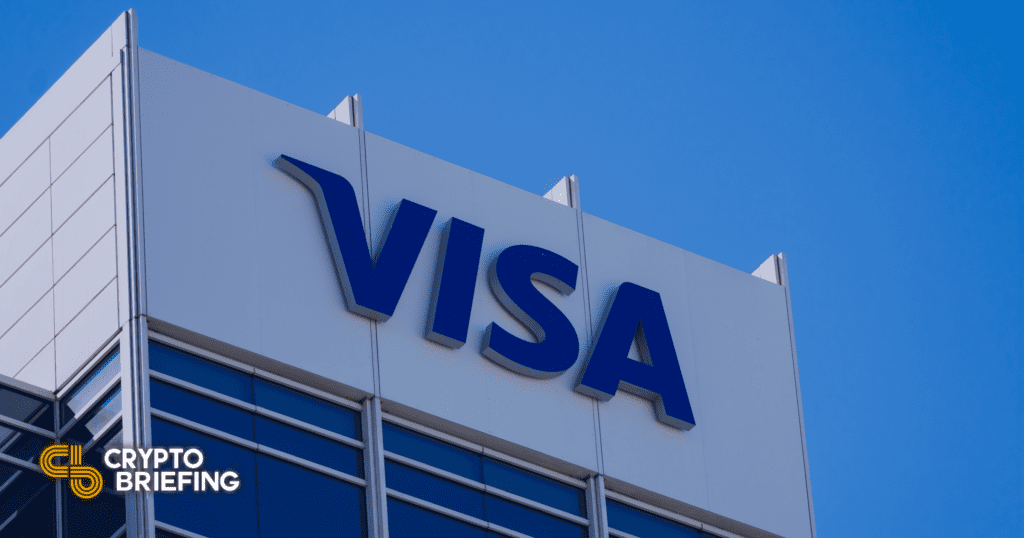 Key Takeaways
Visa has announced is plans to build an interoperability hub for cross-chain payments.
The protocol, called Universal Payment Channels (UPC), will allow for the seamless transfer and exchange of digital assets across various blockchains and payment channels.
Visa has also started testing the UPC on Ethereum's Ropsten testnet.
Visa is launching a universal crypto payments hub, allowing for the interoperability of digital assets across different blockchain networks and payment channels.
Visa Plans For More Crypto Integration
Financial services behemoth Visa is looking to revolutionize digital payments.
In a Thursday blog post, the company announced that it had released a research paper outlining a universal hub for stablecoins and future central bank digital currencies. The Universal Payment Channels (UPC) protocol will connect various blockchains and digital currency platforms, allowing users to exchange funds between them.
The UPC aims to tackle one of the biggest problems facing digital asset adoption: cross-chain interoperability. In the blog post, Visa gives an example of what its new hub will be able to facilitate:
"Imagine splitting the check with your friends, when everyone at the table is using a different type of money—some using a central bank digital currency (or CBDC) like Sweden's eKrona, and others preferring a private stablecoin like USDC."
With the UPC protocol, Visa is hoping to replicate the seamless cross-border, multi-currency payment functionality in existing international payment systems. Although development is still in its early stages, the company's research paper outlines a strong theoretical framework and multiple use cases for the integration of its new product.
The move to build the UPC protocol shows that Visa is expecting digital currencies to play a much bigger role in day-to-day payments in the future. For example, many countries are currently experimenting with the implementation of central bank digital currencies (CBDCs). Additionally, the recent boom across Layer 1 blockchains such as Terra and Solana also increases the need for cross-chain interoperability.
As more money flows into various blockchains and digital asset ecosystems, traditional payment systems will need to adapt to accommodate the new flow.
In addition to Visa's research paper, the company also deployed its first-ever smart contracts for the UPC on the Ethereum Ropsten testnet late last week. The contract shows an example payment channel that accepts both Ethereum and USDC. In the contract notes, Visa states that while the current version uses a dedicated contract for each asset pair, future versions will use a single contract to cover the interoperability of all assets.
Over the last few months, Visa has shown considerable interest in incorporating crypto services into its products. In March, Visa started allowing users to settle USDC payments directly on the Ethereum blockchain, making payments more efficient. Last month, meanwhile, the company spent $150,000 on a CryptoPunk NFT, which Visa's head of crypto Cuy Sheffield described as a way to learn about the emerging NFT trend through hands-on experience.
Disclaimer: At the time of writing this feature, the author owned BTC, ETH, and several other cryptocurrencies.