Visa Partners With Solana for USDC Payments Integration
Visa partners with select merchants to test USDC transactions on Solana.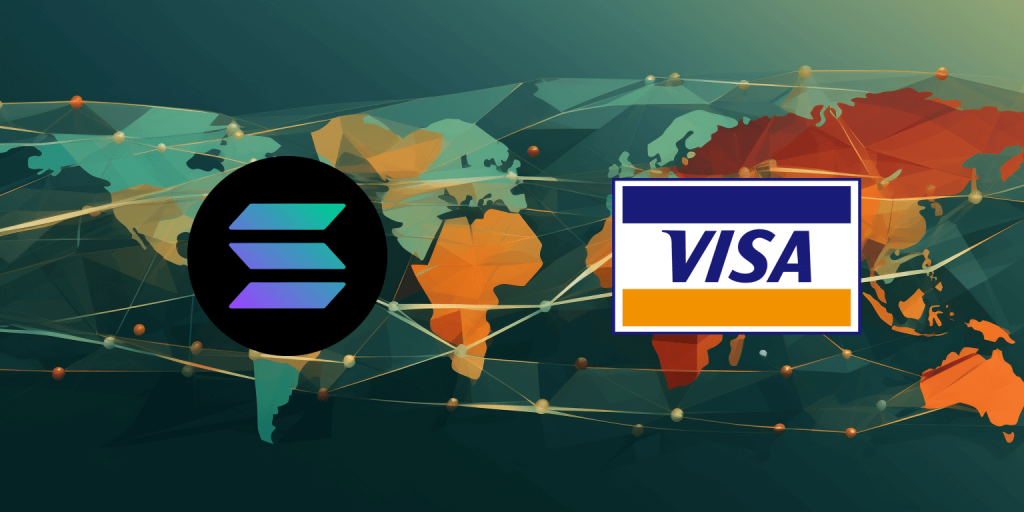 Key Takeaways
Visa's new pilot program leverages Solana's high-performance blockchain to facilitate USDC transactions.
Solana was chosen over Ethereum for this pilot due to its higher transaction capacity.
Visa, the world's leading payments network, announced today that it will begin a pilot to send and receive USDC transactions via the Solana blockchain. This move is aimed at speeding up bank transfers, starting with Worldpay and Nuvei.
The companies have decided to settle USDC transactions on Solana because of its ability to process transactions faster and at lower costs than Ethereum. At peak demand, Solana can handle up to 2,000 transactions per second (TPS), while Ethereum can process around 30 TPS.
Cuy Sheffield, Visa's Head of Crypto, expressed: "By leveraging stablecoins like USDC and global blockchain networks like Solana and Ethereum, we're helping to improve the speed of cross-border settlement and providing a modern option for our clients to easily send or receive funds from Visa's Treasury."
With the integration of this USDC settlement system, the eight-day credit card transaction settlement payment period for merchants could be slashed in half to just four days. Additionally, it offers the potential to cut currency conversion fees by 20 to 30 basis points.
Worldpay and Nuvei, boasting a customer base of 7,325 and 101 businesses, respectively, have the opportunity to offer stablecoin payment acceptance to their diverse merchant clients, including NFT marketplaces and fiat on-ramp service providers.
Jim Johnson, President of Worldpay Merchant Solutions, stated: "Visa's USDC settlement capability enables Worldpay to bring more of our Treasury operations in-house and allows us to offer merchants more choices for receiving funds."
Solana is up 4.7% over the last 24 hours.