Vitalik Buterin Has Dumped His Unsolicited Doge-Clones
Buterin sent the funds to various charities, development funds, and non-profit groups.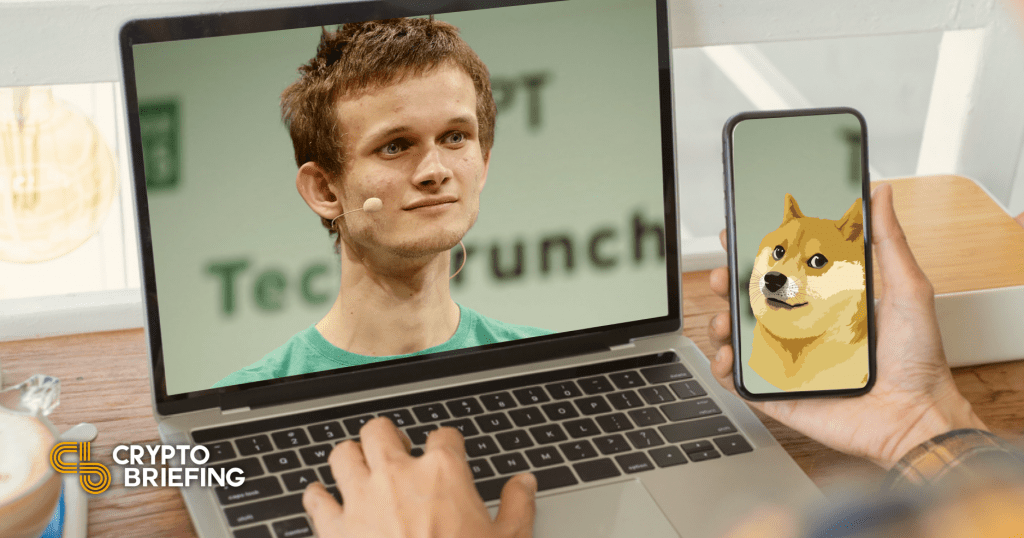 Key Takeaways
Ethereum creator Vitalik Buterin has dumped several unsolicited Dogecoin knockoffs that recently arrived in his wallet.
Various projects gave their tokens to Buterin in order to "burn" the coins, but Buterin never agreed to participate in the plan.
So far, Buterin has given away more than 50 trillion SHIB tokens and donated more than $60 million in ETH.
Ethereum creator Vitalik Buterin has sold and given away several of the Dogecoin lookalike tokens sent to him in recent weeks.
Buterin Sells Off Tokens
Over the past few months, a large number of memecoins that intend to copy the success of Dogecoin have emerged, including Shiba Inu Coin (SHIB), Akita Inu (AKITA), and Dogelon (ELON).
Those projects sent a portion of their coin supply to Buterin in order to attract publicity and to raise prices by "burning" tokens. However, Buterin never agreed to receive funds or cooperate with the plan, and he remained silent on the matter until now.
Buterin has still not commented. However, his tokens have begun to move to other addresses. Larry Cermak, Director of Research at The Block, was among the first to notice the transfers today.
How Much Has Buterin Moved?
It appears that Buterin initially attempted to trade the tokens on decentralized exchanges such as Uniswap. According to The Block, Buterin sold 660 billion SHIB, 140 billion AKITA and 43 billion ELON via those exchanges for a total of about $63 million.
However, exchange liquidity soon ran out, leading Buterin to give away the coins instead. He sent more than 50 trillion SHIB ($1 billion) to the India Covid-Relief Fund. He also sent 49 trillion AKITA ($490 million) to Gitcoin and 430 billion ELON ($215,000) to the Methuselah Foundation. However, due to low liquidity, it may not be possible for the recipients to cash out this value entirely.
Buterin also donated more than 16,000 ETH to charities and organizations including the Methuselah Foundation, MIRI, Givewell, and Charter Cities. That amount is worth over $60 million.
Implications for the Market
Those numbers mean that Buterin has donated most, if not all, of his profits. The movement has caused market prices to fall: over the past 24 hours, SHIB fell 35%, AKITA fell 45%, and ELON fell 65%.
It remains to be seen whether each memecoin's price will fall further, and whether the receiving charities and groups will have trouble cashing out their earnings due to low liquidity.
Presumably, the fact that Buterin moved his tokens will prevent future Dogecoin imitators from sending funds to him in the future. Instead, those projects will likely following the more traditional "burn" strategy of sending tokens to an inaccessible crypto address.
Disclaimer: At the time of writing this author held less than $75 of Bitcoin, Ethereum, and altcoins.