Wanchain (WAN) Token Progress Report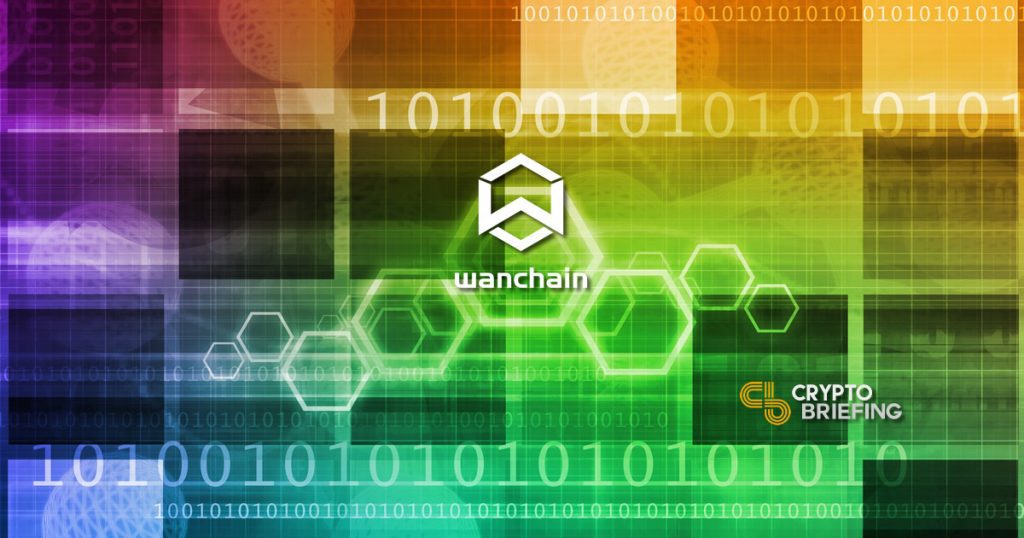 Overview on Wanchain and WAN Token
Wanchain (WAN) is a interoperability-focused protocol and distributed ledger that facilitates cross-chain and intra-chain transactions. Aiming at both compatibility and enhancement of the Ethereum network, any dApp built on Ethereum can be run on Wanchain without changes to the code structure, while simultaneously taking advantage of new features such as privacy protection and cross-chain transactions.
Purpose-built for interoperability, Wanchain provides a framework for efficiently exchanging value between any compatible blockchain, creating a super-network of digital assets across the spectrum of protocols.
Wancoin (WAN) is the native token of the Wanchain network. Both cross- and intra-chain transactions require WAN for execution. WAN is also used as a security deposit for cross-chain verification nodes.
A Proof of Stake consensus mechanism is implemented to disincentive collusion between nodes. As nodes must stake WAN to participate on the network, the risk of losing access to these funds discourages nodes from engaging in malicious behavior.
Wanchain employs three categories of verification nodes:
Vouchers (cross-chain transaction proof nodes) verify transactions between the initiator and a designated Locked Account where the original asset is deposited. To participate on the network service, Vouchers must first provide a deposit in WAN.
Storemen (Locked Account management nodes) execute Secure Multi-Party Computation (sMPC) functions responsible for the keyshares of locked accounts.
Validators (general verification nodes) provide Storemen information on the status of Locked Accounts and work to verify all transactions that occur on the network.
Wanchain enables cross-chain transaction capability by leveraging Secure Multi-Party Computation. Using an ETH/WAN cross-chain transaction as an example, ETH sent to the Wanchain network are stored in a cross-chain Locked Account on the Ethereum network, generating an equivalent amount of proxy tokens called WETH as a result.
The private key of the Locked Account is divided into "key shares" among a series of Storemen nodes. At this point, the Storeman nodes utilize sMPC to produce a smart contract, securing the asset on the original chain. sMPC allows the private key to be distributed across a series of Storemen nodes in a decentralized manner, preventing any individual node from accessing the funds.
The equivalent value of WETH tokens are subsequently released on the Wanchain network, which then become tradeable. When a WETH holder wishes to move assets back onto the Ethereum network, the corresponding amount of ETH is released via a Storeman node and the equivalent portion of WETH is burned.
The Wanchain Roadmap
6/2016:

Research on privacy protection and cross-chain transactions

12/2016:

Development on Proof-of-Concept

6/2017:

Whitepaper published and wanchain.org online

9/2017

11/2017

Wanchain 1.0 live (privacy protection, WANcoin, PoS, wallet, blockchain explorer)

6/2018

Wanchain 2.0 (integration with Ethereum, multi-coin wallet)

12/2018

Wanchain 3.0 (integration with Bitcoin, multi-coin wallet)

2019

Wanchain 4.0 (integration with private chains)
---
Wanchain Project Development Progress
Tech Progress
Wanchain released a wallet on January 15th before beginning the tokenswap, and three days later launched the first version of the mainnet. On May 24th, the native blockchain explorer, Wanscan, was released to the public. Wanscan allows users to directly access token transaction and smart contract details on the network. The tokenswap from ERC20 to native Wancoins was finalized as of August 24th.
On July 23rd, Wanchain 2.0 went live, missing the milestone by a merely a month.
Wanchain 2.0 introduced interoperability with the Ethereum network, allowing cross-chain transfers of WAN/ETH, represented 1:1 on Wanchain via the WETH token. Wanchain 2.0 also supports WAN and ETH-based ICO contracts and deployment of debit and credit contracts.
Proof of Stake Implementation
The 2.0 release was deployed with a limited number of Storemen nodes, impeding cross-chain transaction functionality on the network. The team released a Medium post citing concerns over security as their primary reason this decision. The same post states that as development in 2018 moves forward, registration of Storeman nodes will gradually open up to encourage large-scale participation on the network, representing a crucial step toward decentralization.
The Wanchain whitepaper points out on page 13 that in the initial stages, if the value of all cross-chain transactions is greater than the value of network itself, potential gains from collusion between malicious actors could far outweigh the risk of losing staked tokens.
As more cross-chain transactions occur on the network, the value of WAN should theoretically increase to the point where the economic risk of engaging in collusive activities becomes a disincentive. This scenario has presented a potential roadblock toward decentralization if cross-chain transactions remain limited in the interest of preventing malicious behavior between nodes during the rollout of the network.
To address this issue, Wanchain 2.0 utilizes atomic swaps conducted directly between users and a limited number Storeman nodes, bypassing the need for cross-chain verification at this stage. As long as the network remains centralized in such a manner, the actual volume of cross-chain transactions and, consequently, the value of the network, will remain stifled.
Project supporters have expressed their concern about disappearance of the original Q4 2017 milestone for PoS implementation from the Wanchain roadmap. In a recent discussion with CEO Jack Lu, we asked for the reason behind this move and why progress on decentralizing the network has been delayed.
"Right now WAN is using PoW just like ETH- permissioned PoW. We are researching a solution for PoS. Our plan is to have PoS implementation in 2019. It's very important because if we implement something incorrectly, it could have a huge impact on security and price stability.
We have to be very careful about the solutions we implement and how we roll them out because when your network is small you are very vulnerable to any type of attack. From my experience, how the network is rolled out is very important. To have some kind of competitive advantage, we want to focus our resources on the interoperability side first over PoS.
Once the industry has reached a consensus on what type of consensus mechanism is best, we can move to it. If we implement a consensus mechanism prematurely, it will be very difficult to change. If you look at ETH, it's a perfect example of the political struggle involved in moving from one consensus algorithm to another. We want to learn from that lesson."
---
Ecosystem Development
To accelerate expansion of the ecosystem, Wanchain established Wan Labs, an incubator that offers technical and financial assistance to projects building on the protocol. On April 16th, 2018 Wanchain announced the first set of projects that were selected to receive support. As of July 24th, an updated list of projects was released, which saw several projects dropped and others added.
From our discussion with the team, we learned the current list of projects includes CryptoCurve, AllSpark, THEIA, Freedium, and BlockMedX. When asked if there are other projects currently working with Wan Labs, CEO Jack Lu provided no specifics, but did indicate that because of current market conditions, announcements to this effect have been postponed.
---
WAN Token Performance
WAN currently holds 55th place on CoinMarketCap at the time of publishing, with a market cap of around $137M USD. The total supply of WAN is 210,000,000 tokens, with a current circulating supply of 106,152,493. On May 4th, WAN peaked at an ATH of $9.82. Following this peak, the price of WAN has followed a steady downtrend over the course of the past five months.
---
Our Verdict on Wanchain
While Wanchain has made some progress toward building the network ecosystem with a line-up of five pioneer ICOs, the promise of decentralized cross-chain transactions appears a long way off- nearly eight months after release of the mainnet, and the consensus question remains unanswered
With foundational elements of the network still under development, the bold vision for a superhighway linking disparate blockchains is still just beginning to take shape.
Until the team can deliver a concrete, viable solution to the issue of decentralization, we will hold off on adding any WAN to our bag for now.
---
Learn more about the progress of Wanchain from our Telegram Community by clicking here.
Published: 8/31/18
Token Name: WAN
ICO Date: October 3rd, 2017
Raised: $36,000,000 USD
Crowdsale Token Ownership: 51%
ICO Price: 1 WAN = $0.34 USD
Current Price: $1.29 USD
Token Return: 3.85x
Market Cap: $137,027,963
The author is not invested in Wanchain. Crypto Briefing's CEO is an advisor to Wanchain but was not involved in the creation of this report.