Waves Price Doubles With Mobile App Release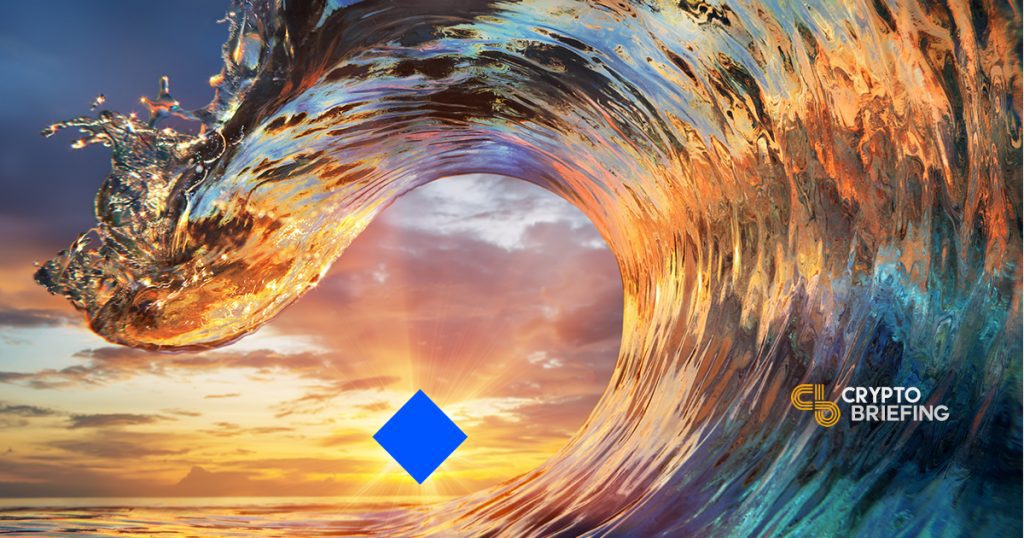 It's a mixed bag in the cryptocurrency markets. But Waves (WAVES) tokens are at the top of the table today. The token price has more than doubled in the past week, following the release of a new mobile wallet.
The market price for WAVES this time last week was roughly $0.96 per token. Waves has since been on a near-uninterrupted upwards trend; it ended Friday at $1.20 and reached $1.60 by the beginning of the week.
Prices dipped back below $1.50 in Monday and into Tuesday morning, but began to surge – pun intended – at around 06:00 GMT. Waves peaked at $2.14 earlier today, at around 14:00. The coin's total value increased by $118m in the past week.
Waves tokens were trading at $2.12 at the time of writing, giving it a market cap of $212.2M.
---
Why are Waves tokens up?
Waves is a platform which enables projects to customize their own tokens, specific to their needs. Developed in Russia and launched in 2016, it makes making cryptocurrencies easier; this includes a gateway to convert fiat currencies into digital assets.
The platform has three native currencies. As well as Waves Tokens, there are also Miner Rewards Tokens (MRT) as well as the Waves Community Tokens (WCT). WAVES are used to pay for network costs when creating new tokens; MRT are used for voting on new protocol implementations; WCT is issued in airdrops to encourage greater network engagement.
Renewed enthusiasm in Waves coincides with the development and release of the project's new mobile app. The project said yesterday that the app was now live, after successfully completing its beta-testing on Thursday. This includes a new wallet, as well as access to the platform's decentralized exchange and fiat-crypto gateway. It also includes a new functionality; app users can send tokens to people in their contacts book.
Sasha Ivanov, Waves' founder and CEO, also announced today that the project would begin introducing smart assets. "Smart assets are unique virtual currency tokens that may represent a tangible real-world asset, or a non-tangible ownership that can be purchased," according to the Waves technical document. "[They can be] sold, or exchanged as defined by the rules of a script on the Waves blockchain network."
Whereas the past week has been a trying time for the rest of cryptocurrency market, today's news is a reminder that projects, like Waves, are still developing. It only shows that price is only a small part of the sector.
Disclaimer: The author is not invested in any cryptocurrencies or tokens mentioned in this article, but holds investments in other digital assets.