WAVES Investors Give Five Stars To Token Rating System
The ratings system will be open to almost any Waves community member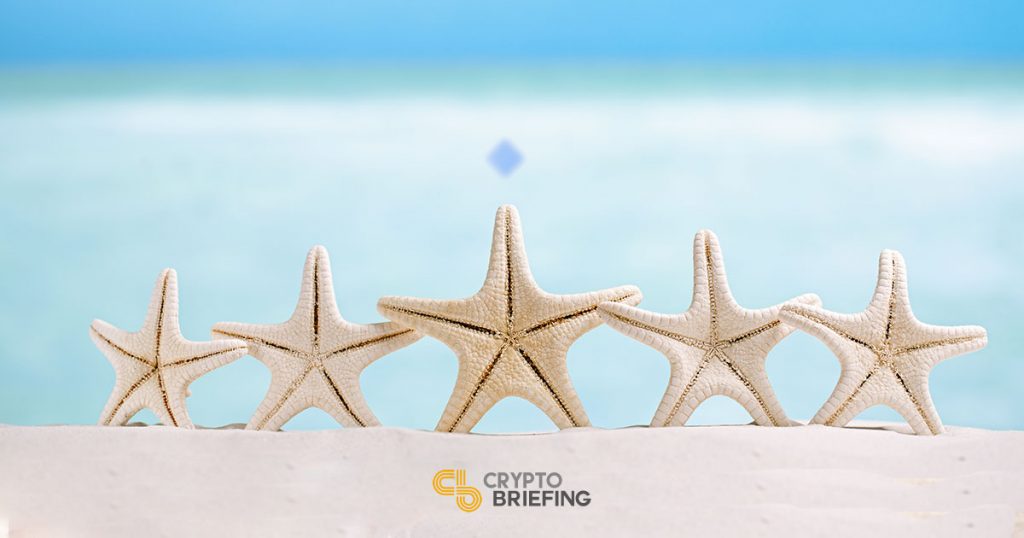 Waves is leading the charts, as the project reveals a new protocol that will allow the community to review and rate tokens on the blockchain for security and reliability.
Waves announced their new token rating system in an official blog post on Monday morning. Still unnamed, the system will allow community members holding at least one Waves Community Token (WCT) to create a collective score on the quality of selected tokens.
Users need to own at least one WCT, which trades at just over $0.74 at current prices, making the token rating system open to essentially any Waves community member.
Waves is a decentralized multi-token ecosystem that provides tools for users to create their own digital assets. Projects can also use the platform to crowdfund from the community and distribute tokens using airdrops.
This week's news has already sparked a sharp spike in the price of WAVES, which are used to create new tokens. After starting the day just below $2, price gradually rose throughout the early hours of Tuesday morning and surged at the start of the European trading day.
After peaking at $2.29 a little after 16:00 BST, WAVES has corrected back down to $2.23 at the time of writing. That represents a near 15% increase in the price from this morning.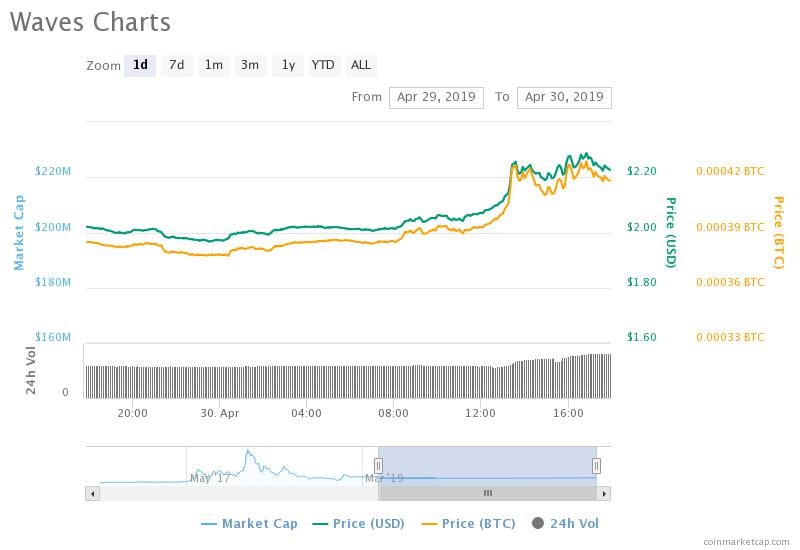 ---
How does the token rating system work?
Community members can rate a token on an (ascending) scale of one to five stars, and votes are weighted based on the users' WCT holdings. Users also need to install the Waves Keeper browser extension in order to participate.
First announced at the end of last year, Waves' token rating system is already live. So far, users have voted on around fifty different tokens, all of which are live on the Waves platform. At the top is Waves World, a digital asset offering airdrop services for Waves tokens, which has more than 11,000 WCT votes.
The new token rating system is not intended to be a fully comprehensive source. The Waves project intends for it to be used in tandem with other providers, which may have a different angle or methodology. "The idea is that, alongside other data providers such as BetterTokens, the community itself will provide information about which tokens are safe and reliable, and which are not," according to the Waves blog.
As demonstrated by the recent wash trading scandal, data reporting in cryptocurrency remains poor at best. Waves' new token review system, while limited in its scope, is a promising sign that some projects are at least serious about addressing some of the shortcomings in token data.