Wedbush Will Use Paxos Network to Settle Stocks
Wedbush Securities has joined Paxos to leverage the network's same-day stock settlement capabilities.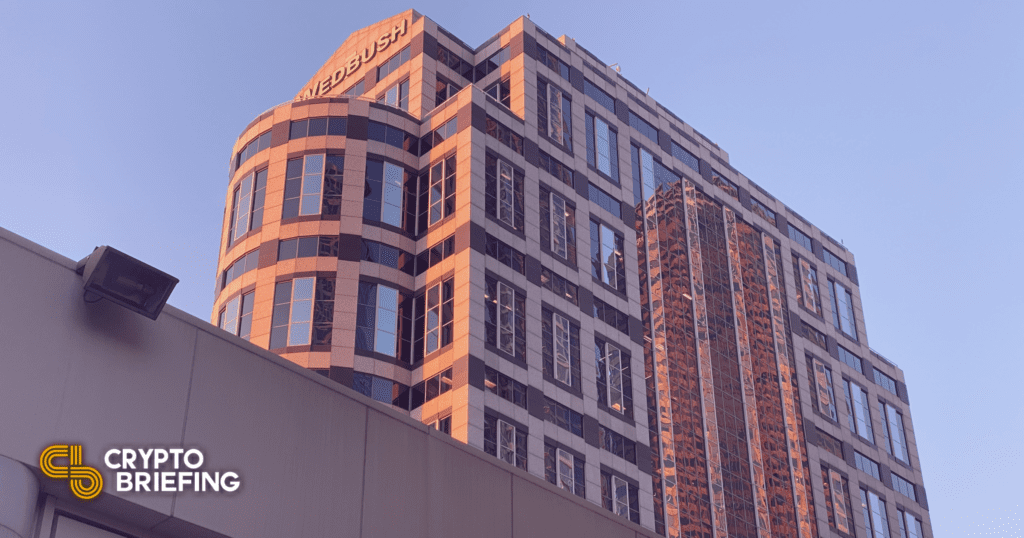 Paxos welcomes another big player.
Wedbush Joins Blockchain Settlement Network
Wedbush, a U.S. investment firm with roughly $2.4 billion in assets under management, is leveraging blockchain technology to settle stocks.
The firm has joined the Paxos Network, following the likes of Bank of America, Credit Suisse, Nomura's Instinet, and Societe Generale to leverage the project's blockchain infrastructure.
Paxos uses its own version of Ethereum to allow firms to settle stock trades in minutes. It means two parties can enter a trade and process it the same day. That's not the case with the traditional equity markets, which often rely on Depository Trust & Clearing Corp. With that service, trades take up to two days.
The Securities and Exchange Commission allowed Paxos to launch a program to settle trades in 2019. The network has since attracted the attention of many big players from the traditional finance world, though it only has two remaining slots to fill on its network.
Paxos closed a $300 million funding round in April, with participants including PayPal and Credit Suisse AG. The raise put the company's valuation at $2.4 billion. It's one of many blockchain projects to have completed a mammoth raise this year, suggesting that venture capital is closely watching the space develop.
Alongside Silicon Valley's venture capitalists, many banking institutions are starting to get involved in crypto amid a boom across the industry. In addition to firms like Wedbush joining Paxos, JP Morgan, Goldman Sachs, and Morgan Stanley have all shown clear interest in the space this year.
Wedbush's team of researchers regularly cover Bitcoin and the crypto market. On Monday, the firm highlighted a recent dip in the price of Binance Smart Chain coin CAKE as "an attractive buying opportunity in the near term." It's also one of a few clearing firms to offer Bitcoin futures.