Weekly Roundup: Golf, Gaming and Gamesmanship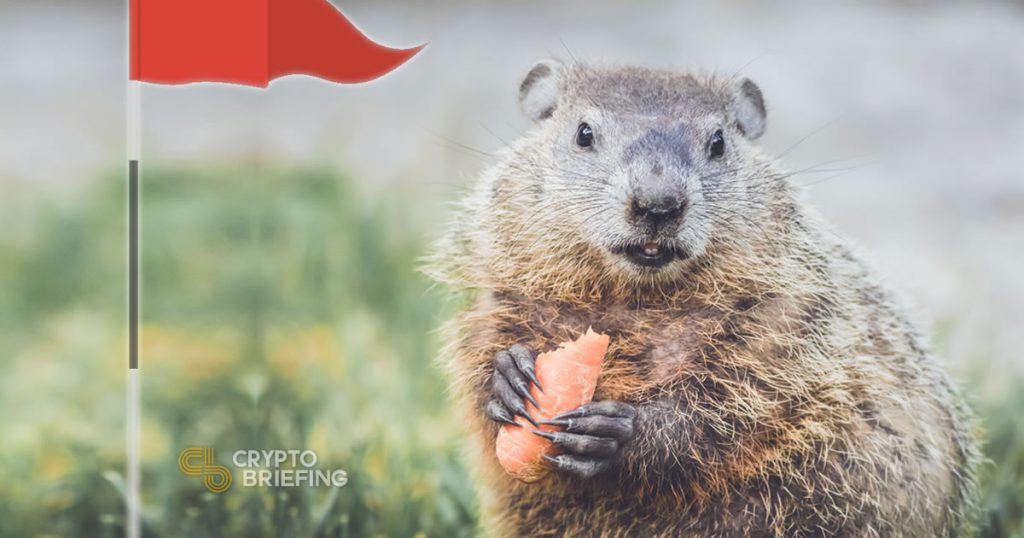 TGIF isn't just an awful restaurant–it's also a welcome valediction when a long week finally concludes. The expression itself is a bit of a relic from the days when work, and markets, stopped for the weekend. But it could stand for something else. "Thank Goodness It's Falling, so I can buy the dip," would be a better descriptor for the past five days, but TGIFSICBD just doesn't have the same ring to it.
With Green Mining and Dish adopting Bitcoin Cash, and Blockchain tech scoring hits in retail and medicine, there are plenty of stories that don't make the front page. In the past week, there have been hacked wallets and golf tournaments, embarrassing leaks and more obituaries than we can count.
Here are four of our favorite stories from this week's gossip columns:
---
Unhackable Wallet Makes a Pretty Good Gaming system
Say what you like about the Unhackable wallet, but BitFi did one thing right. The unhackable wallet may be useless for storage or wallet security, but at least you can use it for video games.
Fifteen-year-old Saleem Rashid went viral on Twitter earlier this week, after successfully converting the secure wallet to play DOOM—a game almost twice as old as he is.
The device, described by manufacturers as "the most sophisticated instrument in the world," has a $250,000 bug bounty. After disassembling the device, some critics announced it to be a stripped-down phone with a few extras:
Update on the BitFi device so far

Most of the firmware looks just like a normal MTK phone, including:
– A Baidu GPS/WIFI tracker
– The well-known Adups FOTA malware suite
– The entire Mediatek library of example apps
– A tracker, capable of logging all activity on the device
1/2

— OverSoft (@OverSoftNL) July 30, 2018
Saleem previously attainted internet fame after finding an exploit in the Ledger wallet—which didn't even have any good games. Still, it could be worse. At least he didn't have to pay for loot boxes.
---
Is Bitcoin Dead Yet?
Speaking of video games, it seems to be game over for Bitcoin… again. Jeff DeGraaf, a leading technical analyst for Macro Renaissance Research, advised the firm's clients to bet against Bitcoin if it continues to fall through supports, CNBC reports.
"Parabolic moves are notoriously dangerous for short‐sellers," DeGraaf told his clients. "Once the top is complete on the support violation, the security in question can often be considered permanently impaired or even 'game‐over'." The comment was accompanied by a handy diagram: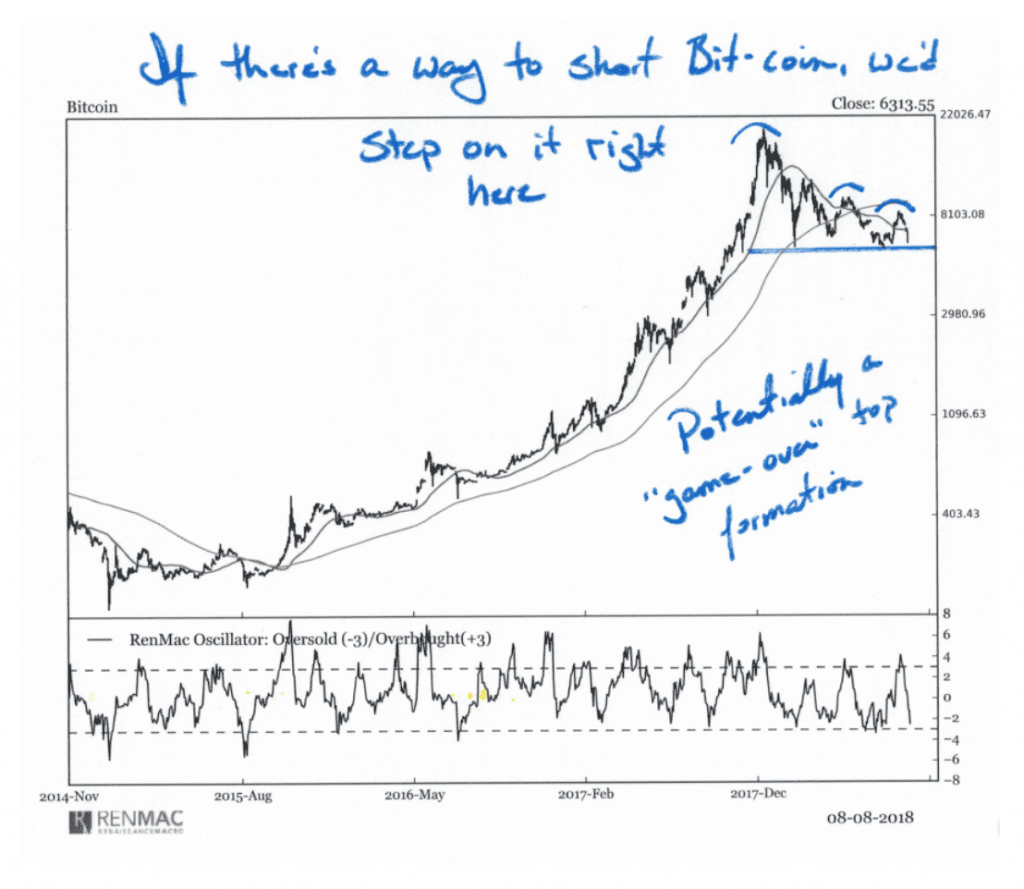 We try to avoid playing the prediction game, mainly because it's so easy to be wrong. Needless to say, DeGraaf is not the first person to write crypto's obituary.
This isn't the first time Bitcoin has faced a Boss Battle, and it's possible that it may lose a life or two. But if the last nine years are any indication, crypto players still have a lot of quarters.
---
Iota Foundation
Some partnerships handle disagreements with dignity, others…. not so much. An internal conference of the Iota Foundation went viral after one disgruntled board member published the board's chat logs, revealing petty bickerings and feuds in the leadership of the ninth-largest crypto community.
The crux of the disagreement seems to have been over whether the admission of two new board members—but it quickly descended into a spat about whether the Foundation its board meetings by recorded phone calls rather than Instant Messenger. Although it probably wasn't great for Iota, it give the rest of us a good look at their dirty laundry:

Don't worry, they'll kiss and make up once this is all over.
---
PGA Hackers Demand Bitcoin Ransom
An ingenious team of brilliant hackers has achieved the unthinkable: making golf interesting. According to a report in Golfweek, a team of "shadowy bandits" penetrated the servers of the Professional Golf Association, encrypting important data and holding the Associations' files hostage.
Staffers were hit by the hack on Tuesday, when they opened files to discover an ominous message: "Your network has been penetrated. All files on each host in the network have been encrypted with a strong algorythm." Unique spelling, but the message is clear… so far.
The hijacked data included creative and promotional materials for the PGA Championship at Bellerive, where total prizes will exceed $10.5 million.
Along with the ominous message, hackers included a bitcoin and email address, with the promise to decrypt two files to show their "honest intentions." Although unusually sophisticated for a ransomware attack, they did forget an important step.
According to Golfweek:
"[N]o specific ransom amount was demanded for the return of the files."
No matter how much it was, it probably wasn't as much as John Daly (the only interesting golfer in the world besides Happy Gilmore, and the spitting image of John C. Reilly) spends on beer in a week.
And that's all FORE! now.
The author has investments in Bitcoin and other cryptocurrencies.