Whale Watching: $94M of ETH Acquired in Seven Days
In a span of just seven days, four major Ether holders have acquired an estimated $94 million, or 56,100 ETH.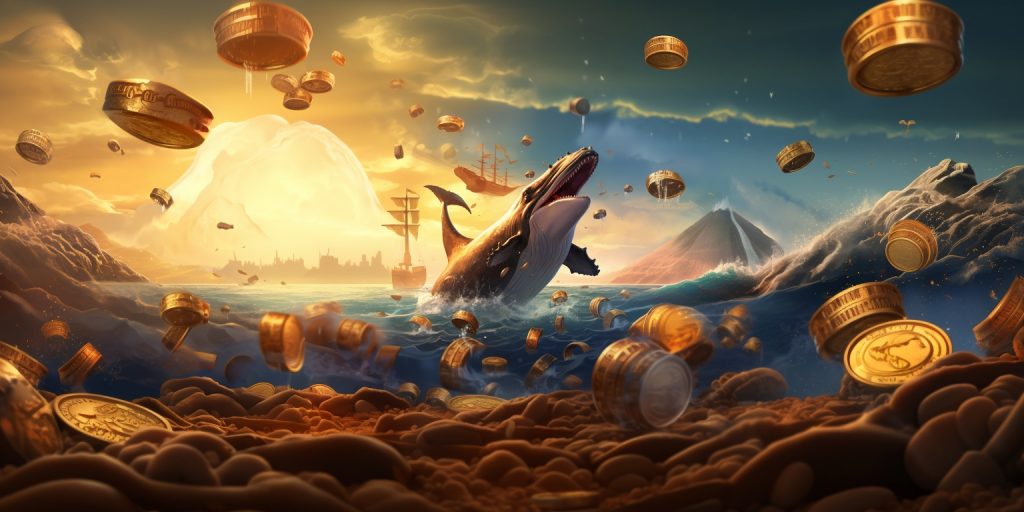 Four major ETH investors accumulated approximately $94 million worth of the digital asset within a week, as highlighted by analytics provider, Lookonchain.
Whales are accumulating $ETH from the bottom!

4 whales accumulated 56.1K $ETH ($94M) in the past 7 days.

– 0x3CEE accumulated 18K $ETH($30M);

– 0x3478 accumulated 2K $ETH($3.4M);

– 0x5bA3 accumulated 17.9K $ETH($30M);

– smartestmoney.eth accumulated 18.2K $ETH($30.6M). pic.twitter.com/M93Mhkpn6p

— Lookonchain (@lookonchain) August 24, 2023
Roughly 112 holders each with more than 10,000 ETH in their portfolios have undertaken adjustments since February, Ali Charts tweeted, primarily consisting of sales or redistribution of Ethereum assets.
Dormant Wallets Stirring
An Ethereum Name Service domain, darkmarket.eth, reclaimed 39,712 ETH, equivalent to $119 million, on July 31. Despite ENS founder and developer Nick Johnson's reminders to the owner to reclaim the assets in 2021, they had remained untouched.
Check your own addresses at https://t.co/d2bnAdgx4w. There's still over 100k deeds unclaimed, holding tens of thousands of ETH. https://t.co/1LpsJt5CnX

— nick.eth (@nicksdjohnson) July 31, 2023
Notable dormant wallet activations have also been recorded this past year. One wallet, inactive for eight years and holding pre-mined Ether, transferred assets worth $116 million to a Kraken exchange address on July 19. Another wallet, dormant until recently, made a substantial Bitcoin transfer, originally bought when Bitcoin's value was approximately $4.92.
💤 💤 💤 💤 💤 💤 💤 💤 💤 💤 A dormant pre-mine address containing 61,216 #ETH (116,396,127 USD) has just been activated after 8.0 years!https://t.co/f79T0fYa7b

— Whale Alert (@whale_alert) July 18, 2023
While Ether sees distinct activities, Bitcoin also has its fair share of whales. An unidentified entity has acquired 118,300 BTC on August 23, now valued over $3 billion. While the owner's true identity remains to be known, speculations range from major financial institutions to centralized companies like Gemini or BlackRock.