What Is FunFair Network?  Introduction to FUN Token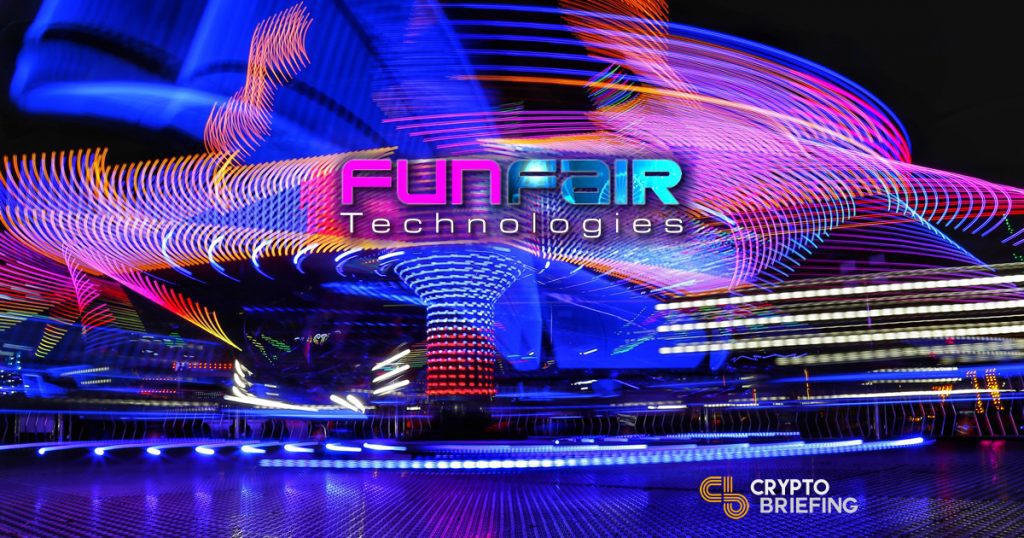 What Is FunFair Network?
FunFair is a decentralized, cryptocurrency-based casino gaming platform built on the Ethereum smart-contract blockchain. It uses offchain processing through Fate Channels to speed up network transactions and lower fee costs. The FUN token is the proprietary ERC-20 cryptocurrency token for the FunFair platform. FunFair isn't a casino operator itself; instead it licenses its technology and games to casino operators.
According to industry analysts, the online gambling market will be worth approximately $60 billion by 2020. It represents approximately 10 percent of the gambling industry's total annual revenue and that segment is growing. Like every other application category, online gambling is moving to a mobile-first model.
If there's an industry more tightly regulated than banking, it's gambling. The Nevada Gaming Control Board and Gaming Commission, for example, is the most important regulator in that entire state, and everyone from the alcohol to cannabis and fighting industries must kiss the ring.
Those with a foothold in this profitable industry aren't looking to share in the profits, but they underestimated the social aspect of gaming. Younger generations are drawn to the mobile online games because of their social integrations, but a small oligopoly controls most traditional casino gaming development.
London-based FunFair hopes to use the Ethereum blockchain to create an open development platform that can be used as a turnkey solution for casino operators. It's an open lane that can generate a lot of revenue for operators, players, and developers.
We'll start our exploration of this online casino platform with a review of the cryptocurrency market performance of FUN, FunFair's proprietary ERC-20 token.
---
FUN Cryptocurrency Summary
There is a total supply of 10,999,873,621 FUN. The peak price of FUN so far was $0.191369 on January 9, 2018.
The FunFair ICO token sale ended June 22, 2017 and raised approximately $20 million worth of BTC, ETH, and ZEC.
No more FUN will be minted, so there is no mining. FUN tokens act as digital casino chips, so they're paid by developers to publish games, casinos for licensing the platform, and players to place bets in games. All transactions on the FunFair platform are tokenized using FUN, which is placed in cold storage after being paid to the network.
For a casino operator to cover betting odds, it must stake enough FUN to cover the loss. This ensures players are guaranteed token payouts.
Over $4 million worth of FUN is traded on a daily basis. Cryptocurrency exchange markets that support FUN include Binance, LATOKEN, Bitrue, HitBTC, and Ethfinex. FUN trading pairs include ETH, BTC, UDST, and even fiat USD.
As an ERC-20 token, FUN can be stored in any ERC20-compatible cryptocurrency wallet, including MyEtherWallet and the Nano Ledger S hardware wallet.
---
Fun Stuff Isn't Always Fair
Casinos always preferred using tokens instead of cash. Branded chips are used as currency in brick-and-mortar casinos, so the idea of using cryptocurrency tokens for online gambling isn't a stretch at all.
And mobile games use the same virtual currency swap to tokenize freemium in-game microtransactions. The intersection of these two markets is where FunFair is targeting, and it's hoping that leveraging third-party development will give it the edge it needs to compete. Here's how it works.
Users register through FunPass, an age and identification KYC verification platform, which then marks your Ethereum wallet as approved. Think of it as getting your hand stamped so you can get back into the club.
From there, an Ethereum smart contract is created between the player and a game developer, like buying chips at a table. You'll pay an initial fee for converting your funds into FUN, but once the smart contract is set, all calculations for the game itself are played on a Fate Channel sidechain.
When the player completes their session, the win-loss record and final balance is then recorded back on the Ethereum blockchain. This architecture speeds up gameplay while minimizing transaction fees.
The game selection is determined by the open developer market, and casino staples like slots, blackjack, craps, baccarat, roulette, and poker have been available on the beta network since May 2018.
The company also partnered with Spike Games and Big Wave Gaming to create even more blockchain-based gaming content. RaketheRake and CasinoFair are among the first casino operators to commit to using the FunFair platform.
While these casino partners work on gathering players, the FunFair team, led by co-founders Jez San Obe, Jeremy Longley, and Oliver Hopton, are working through the mounds of paperwork needed to legalize a gaming entity in markets around the world.
In the U.S., for example, online gaming companies are required to apply for a state license, with Nevada being the only state willing to do so thus far. Throughout the years, operators of online gaming sites like Full Tilt Poker, PokerStars, and Absolute Poker have taken heat, and players have had their funds frozen just like cryptocurrency hodlers when exchanges are raided.
And FunFair isn't the only gambling platform on Ethereum, although it's not technically competing with a prediction platform like Augur. The types of bets being made are different, and it promises to separate itself from the rest of the pack with a transparent platform. Many casino games (online or brick-and-mortar) advertise false odds or use bots to simulate artificial engagement and unrealistic payouts.
If FunFair can get properly licensed and its licensed casino operators can attract enough players, this platform is a win. But that's easier said than done.
---
FunFair Summary
FunFair isn't an online casino, but it does operate a blockchain-based network for casino operators to license. Surviving in this multi-billion-dollar industry isn't easy, but partnerships with game developers and casino operators can make this project a success. It's odds are determined by these key factors.
FunFair uses Fate Channel state channels to operate table sessions between players and game developers. The Ethereum mainnet is only used at the beginning and end of the session. (Note: state channels can be a particularly complicated technology, as evidenced by their continuing development at other companies that specialize in this tech. Fate Channels are described by FunFair as a "proprietary version of generalized state channel technology.)
Players exchange currency for FUN ERC-20 tokens to play games. This is only possible after registering with FunPass to have your Ethereum wallet white-listed.
FUN has a fixed, pre-mined supply, and FunFair holds all fees collected in cold storage to encourage inflation.
With these pieces in place, FunFair is an ambitious project targeting a lucrative market. If it can walk the fine line between competition (blockchain-based and legacy) and regulation, both FunFair and its partners can make a lot of money.
But like everything else in life, they're ultimately rolling the dice and taking a calculated risk.