What Is GXChain Network? Introduction to GXC and GXS Tokens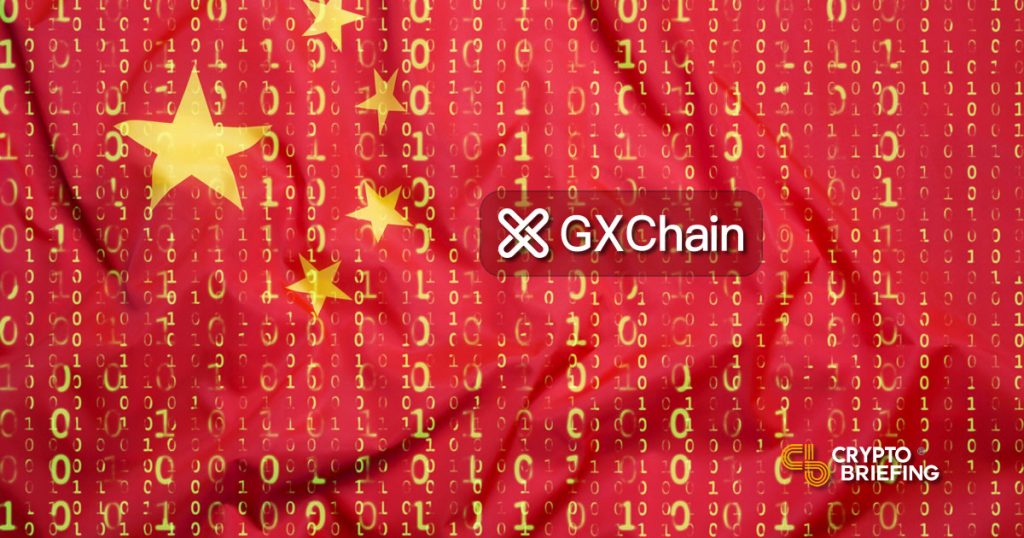 What Is GXChain?
GXChain is an industrial-level, permissionless blockchain meant to create a trusted data internet of value. It was created by the KPX team to gather millions of verified ID users and trusted nodes to facilitate a secure environment. GXchain uses two cryptocurrency tokens: GXS (originally issued) and GXC, which uses Delegated Proof of Stake (DPoS) consensus.
The GXChain team says they're building a trusted internet of value, and that's a double-edged sword with today's blurred privacy lines. Facebook somewhat acts in this manner – using our Facebook accounts to login for comments on many major media platforms keeps an air of civility in conversations.
On a government level, Social Security Numbers are used to track American citizens for tax purposes. That identification number can also be used to find credit history, job history, and other id verification needed to approve loans, employment, taxes, and more.
GXChain's infrastructure addresses key concerns in data ownership, security, and integrity.
The first major development on GXChain so far is Blockcity, one of the most active blockchain communities in the world, with approximately 2.2 million users as of the beginning of 2019. Blockcity is a mobile dApp that consolidates user data into an encrypted file that can the be used to earn GXC.
And according to China's Global Blockchain Assessment Index, GXChain is the fourth best blockchain on the planet – or at least, it was in July 2018.
So what is it about GXchain that has so many people flocking to its products and staying happy?
Before exploring the project's technology, let's review GXS and GXC, the proprietary cryptocurrency token used on the GXChain network.
---
GXC Cryptocurrency Summary
GXChain has a total supply of 100,000,000 GXS. The peak price of GXC so far was $10.38 on January 13, 2018.
The GXChain ICO private sale ended April 5, 2017, with 10,000,000 GXS sold. Of the remaining supply:
5,000,000 for mining pool
9,490,000 for developer support
51,000,000 for GXS Foundation
The GXChain whitepaper outlines plans for a GXS to GXC token swap, which was eventually held in the fourth quarter of 2018 at a 1:1 ratio.
GXC is mined using a dual Delegated Proof-of-Stake (DPoS) consensus mechanism. A block is mined every 3 seconds. At its core, DPoS is performed on a Graphene layer in which delegates are elected to run one of 21 GXChain TrustedNodes. These nodes process on-chain transactions to generate fee and block rewards, which are then distributed among themselves.
GXS/GXC is traded on Binance, Gate.io, Indodax, and BitMart, with Binance handling the bulk of the trading volume. GXS trading pairs include BTC, ETH, and USDT.
An official GXS/GXC wallet is available on Github, and versions are available for mobile, web, and desktop. No third-party wallet support is available as of the beginning of 2019.
---
Under the Hood of GXChain
As mentioned above, one of the most important concerns GXChain addresses is trust on the blockchain. ID verification, known in the financial industry is Know-Your-Customer (KYC), is the foundation of our data-driven society working the way that it is. Think about it.
When you login to devices like a PlayStation, iPhone, or Fire TV stick, you're logging into a trusted ecosystem. Anything you purchase on your Sony, Apple, or Amazon account can easily be tracked. You're trusting the organizations with your personal information and habits because it makes the device easier to use.
This tradeoff happens in every aspect of our lives, from our citizen identification documents to our financial records, TV Everywhere applications, and even general login information. Third-party apps like LastPass exist to enable single sign-on (SSO) because we can't even keep up with the amount of logins needed anymore. The average personal user has 7 passwords to keep track of on top of the 191 passwords necessary for the average business employee to remember.
With big data can come big problems, and GXChain's Blockcity dApp has so many users because it provides a centralized place to store information on an encrypted smart contract within a blockchain.
And GXChain is also heavily focused on cross-compatibility, as every blockchain 3.0 project should be. This means it'll support off-chain transactions and interactions with any off-chain data platform. The GXChain API is available through a Blockchain as a Service (BaaS) model, and GXX gas fees are paid to perform transactions.
Personal users can feel however they want about data tracking, but governments like China's and Korea's (where GXChain is based) and corporations are very interested in this information. They've already been using it, and GXChain is more of a tool for us to maintain some type of control over how that information is used.
GXChain can supposedly support transaction speeds up to 100,000 TPS and block sizes are dynamically adjusted. It's open-source, and aims to become a decentralized data exchange used by banks, loan companies, medical, government, insurance, and other enterprise users.
In the U.S., employment verification is done through E-Verify, credit reporting agencies Equifax, Experian, and TransUnion track most financial matters, and ChexSystems tracks your financial history for banks.
Whether GXChain hopes to replace these legacy systems or work with them, it has a long road ahead securing these types of high-level government and financial contracts in countries around the world.
---
GXChain Summary
GXChain is an open-source public trust network built on the blockchain for enterprise users. Government agencies and corporations needs to track sensitive personal data for a variety of reasons, and very few are as nefarious as conspiracy theorists would have you believe. Its success hinges on these key factors:
GXChain stores personally identifiable information (PII) on encrypted smart contracts. This data is used for a variety of KYC and verification purposes.
GXS/GXC is the native cryptocurrency coin used for tokenized transactions on the GXChain blockchain. It is mined using a DPoS consensus mechanism.
GXChain is one of the top-endorsed blockchains in China, and its Blockcity app is one of the most-used decentralized applications in the world.
With these pieces in place, GXChain is well-poised for success. Because it's dealing with government contracts, it'll likely move slowly and without much marketing fanfare. That doen't mean it's not making progress, however, and for every government it get on board, it'll gain huge incentives along with it.