What Is ICON: Introduction To ICX Token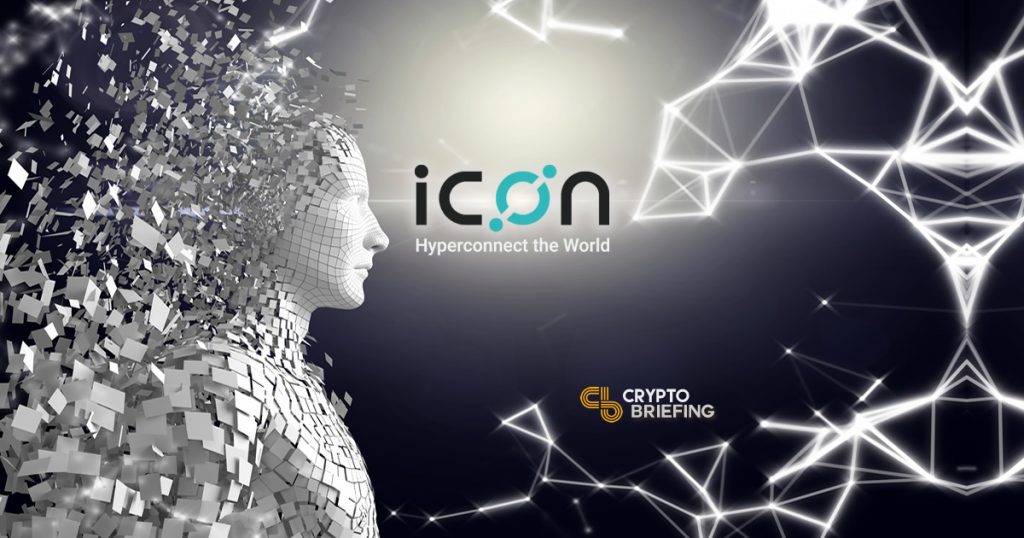 What Is ICON?
ICON is a decentralized blockchain network, purpose-built to facilitate interoperability between communities of independent chains. The ultimate aim of ICON is to serve as the framework for a web of chains comprising enterprises and organizations from industries like banking, health care and education. Each can each formulate their own governance system, while remaining connected through the "loopchain". Its native token is ICX.
---
Introduction to ICON
Cryptocurrency is popular globally, but Southeast Asia is probably the largest booming market. When PCs and even smartphones were released, U.S. operating systems like Windows, iOS, and Android became worldwide standards. Cryptocurrency and blockchain technology are quickly decentralizing this and changing the way technology works globally.
While this small handful of OS operators controls that digital layer, regional blockchains are being developed around the world for a variety of reasons.
South Korea is a cryptocurrency tiger economy and Binance has now announced it will set up shop in the country in the new future. So South Korea is a big deal in the crypto news, but it's not alone.
NEO, for example, is a Chinese-based Ethereum. ICON is South Korea's answer to both and one of the first Korean-based blockchains to gain support within the country's borders. Tourist meccas like Singapore and Thailand focus more on value-based cryptos, but ICON is a development platform.
ICON utilizes an AI-based component for governance and reward distribution called the Incentives Scoring System (IISS). The reward each node receives is calculated according to a number of factors, which include the amount of frozen ICX, C-Rep status, total ICX exchange volume, exchange volume of the whole community, and DEX-trading volume (if the community has one).
In other words, higher participation in the network results in higher rewards.
With so many countries building so many blockchains, why are so many people betting the ICON project will survive?
We'll answer that question in a minute, but first let's review the performance of the ICX coin and ICO in terms of market cap and total supply.
---
Background on ICX Coin
The ICON cryptocurrency has a total supply of 800,460,000. Its peak price as of this writing was $12.11 on January 9, 2018.
ICX is tradable on Binance (where it's primarily paired to BTC and USDT), DragonEX, ABCC, Upbit, and HitBTC. Like Ethereum and Gas, ICX tokens are used to tokenize smart contract transactions on the main net blockchain.
ICX tokens were ERC20 tokens that can be stored in any Ethereum wallet, but a token swap migrated them to the mainnet June 2018. ICON's blockchain is more like the Plasma or Ontology blockchain in that its purpose is to act as an intermediary between other blockchains and networks. This interconnectability makes the ICON project worth keeping an eye on over the next decade.
The Korean financial technology company that founded it, Dayli Financial Group, is worth over $4 billion. Those familiar with the crypto news in Korea recognize Dayli as the owner of Coinone, a popular cryptocurrency exchange in the country. ICON is a strong pivot platform that leverages A.I., dApps, and an incentive scoring system to fill in any gaps in any compatible blockchain network.
ICONex is the developer's official wallet app, and ICONic is the project's proprietary wallet address system.
---
The South Shall Rise Again (Korea, that is…)
North and South Korea have been rivals for several generations, although peace talks are burgeoning. The Korean peninsula is clearly focused on working together toward common goals. This spirit is imbued into the heart of ICON.
The ICON Project is an ecosystem of blockchain communities connected through its proprietary ICON Republic Community. The Republic (aptly named after represented government) acts as a United Nations which allows each individual community to decide what's best for its network while acting as an intermediary to keep them all functioning in relation to each other.
Each ICON Republic Community has its own community nodes (called C-Nodes) that allow them to operate in accordance to their own rules. Citizens can register as Citizen nodes to use dApps on the network (i.e. a wallet), but they have no governing power in any community nor the ICON Republic itself.
The only nodes with voting rights are community reps elected by their respective communities. These representatives are responsible for transaction verification and other matters, and are compensated with ICX tokens for the time and resources.
ICON also has a decentralized exchange (DEX) embedded that sets currency reserves for each C-Node to enable real-time exchanges between networks. So essentially both technology and value transfers are both done at optimized speeds.
But that's not all – the ICON blockchain takes smart contracts to another level with the implementation of artificial intelligence.
---
AI (Artificial Intelligence) on the Blockchain
Most talk around the scalability of blockchain technology focuses on transactions per second. Bitcoin and Ethereum were crippled as their ledgers scaled, and mining costs skyrocketed as municipalities wrestled with regulations.
Sidechains are widely regarded as the cure-all for mass scalability, but what's missing from the conversation is the current disruption of A.I. technology.
Adobe estimates 31 percent of enterprises will be using A.I. this year. Price Waterhouse Cooper found 72 percent of business leaders see A.I. as a business advantage. The deep machine learning leveraged by A.I. is expected to make decision-making easier in IT, marketing, accounting, and even blockchain consensus.
ICON's A.I.-calculated IISS is based on the DAVinCI financial A.I., and the DEX enables OTC exchange trades that save exchange fees. This backend A.I. will continue adapting and the technology will eventually become an advantage for ICON as adoption spreads past the Korean peninsula.
Most crypto trading (even of projects like ETH) are based on speculative value more than real-world need of the currency. There's a chance ICON's main real-world dApp usage will remain in Korea, but that's enough to gain it a lot of value.
South Korea alone hosts Samsung, LG, and Hyundai headquarters, and mass global acceptance is easy with a partnership in a project like Samsung Pay, for example. Samsung is also developing crypto mining rigs and could leverage ICON's blockchain to connect each section of the industry.
Even if it only becomes the official blockchain of Korea, it'll be supporting a $1.411 trillion economy. There's plenty of room for big fish in that pond.
The real key to a good speculative investment in crypto is the same as in stocks, bonds, or commodities on Wall Street – invest in future growth. In 20 years, ICON will still be a viable technology, and someone will find use for it. It just hasn't happened yet, but a lot of smart investors are betting it will.
---
ICON (ICX) Summary
ICON is poised to be South Korea's first big hit blockchain. Its connective design and A.I. pricing solution makes it a great value and data exchange platform. While a strong start, it still has a few bases to touch before scoring the run. Here's what makes ICON 2018's Rookie of the Year:
ICX is an ERC20 token, and ICON is an independent chain that connects multiple Community sidechains, enabling cross-platform data and value communication. It also supports dApps.
ICON was created by Dayli Financial Group, a well-founded FinTech firm that also owns a crypto exchange. It's gaining acceptance in South Korea.
ICON Dex is an on-chain decentralized exchange for OTC exchanges. In addition, incentives are determined through an A.I. based on DAVinCI.
With these key pieces in place, ICON is poised for future success. However, anything can happen between now and then, so invest in ICON cryptocurrency at your own risk.