What Is Metaverse? Introduction To ETP Token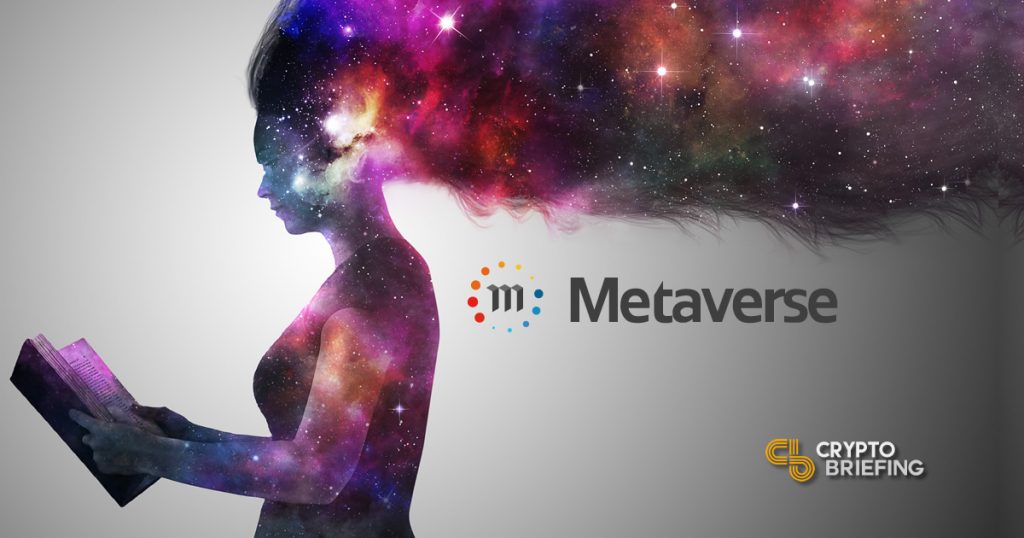 What Is Metaverse?
Metaverse is a public and open-source blockchain that provides digital assets, digital identities, and oracles in a smart contract network. The concept is building a network of smart properties and a decentralized exchange for a smart and secure infrastructure.
Founded in 2016 by CEO Eric Gu and CTO Chen Hao, Metaverse was launched in February 2017. Gu is notable as one of the original co-founders of Neo, along with his involvement in other high-profile blockchain projects.
It already has the Supernova upgrade running on the mainnet, and Pillars of Creation is in testnet. Metaverse also introduced the Metaverse Smart Token (MST) token standard, which is similar to ERC-20 and NEP-5 on Ethereum and NEO.
Will Metaverse truly be an Ethereum killer, or is it more likely to be its partner in the fight against NEO/Gas domination?
To find out, let's start with an examination of Entropy, the ETP in Metaverse ETP, on the cryptocurrency market.
---
Breakdown of Entropy (there's an ironic phrase)
Metaverse has a total supply of 100,000,000 ETP. Its peak price so far was $5.96 on June 6, 2017, and it's notable that it also experienced a spike in October. When the rest of the industry peaked in December and January 2017, it hit two more spikes, but neither were as high as the previous two.
This makes Metaverse ETP a unique crypto in that it existed prior to the Q4 cryptocurrency price spike, but its ICO price was higher than the peaks it experienced during that timeframe. It also experienced huge gains in late 2018.
Metaverse ETP is used to value or collateralize smart contracts on the Metaverse blockchain network. It's also used to pay transaction/gas fees. ETP was initially generated through PoW mining, although a hybrid model including Proof-of-Stake (PoS) was introduced January 2019 with plans to introduce a third (Delegated Proof-of-Stake, or DPoS) by the end of the year.
The Metaverse ETP ICO occurred on September 5, 2016 at a rate of 6000 BTC per 1 ETP. It also held a second ICO concurrent with the release of the mainnet and wallet in February 2017. Combined, 50,000,000 ETP was sold during both ICOs.
ETP is tradeable on a wide variety of exchanged, ranging from TOPBTC, Bitfinex, and RightBTC to HitBTC, Bit-Z, and Coinsuper, among others. The ETP price, though, is a world away from the Bitcoin price.
There are several wallets supporting ETP, including the official Metaverse Wallet for desktop, web, and mobile, along with third-party options like Cloud Wallet and MyETPWallet's Metaverse Lightwallet.
---
Reinventing the Wheel?
Just because it's not as high-profile as Ethereum or Neo doesn't mean Metaverse blockchain can be dismissed easily. Its three-pronged approach to blockchains could prove to be a more scalable solution than others on the market.
First, Metaverse tokenizes smart contracts using the Metaverse Smart Token (MST). These decentralized assets can be spent, registered, transferred, issued, deposited, or even burnt. Next, Metaverse uses a digital identity called Avatars to score reputation on the network. Last, oracles are service providers that act as network intermediaries.
To help encourage on-chain development, Metaverse created the Metaverse Foundation, which invests in and incubates Metaverse-based startups.
It's selling its platform as a Blockchain as a Service (BaaS) solution, and one of the first developed projects to take advantage is Zen Gold, which backs crypto assets with physical gold that can then be bought, sold, and tracked globally.
While governance is currently limited to PoW, a hybrid PoS model is expected to be introduced to the mainnet within the next year.
Many of the tokenization aspects of Metaverse seem almost destined for financial services. From real estate to lending and money transfers, Metaverse is almost custom built to service your every need.
---
Forging the Right Partnerships
Because it's based in China, English information about the project is limited, but the team does its best to communicate to a global audience.
Metaverse is low on partnerships, but what it does have works well for them so far. It is working with Lexit to tokenize intellectual property. This would make tracing digital content and assigning rights easier.
It also partnered with Moscow-based Kickico, a crowdfunding blockchain project and CyberTrust, a crypto investment bank with a focus on the Russian and Chinese markets.
It's depending on the partnerships it has forged to kickstart a sustainable ecosystem of tools to cater to a wide audience. It's a risky strategy attempted by many crypto startups. We'll have to wait to see whether it pays off in the long term for Metaverse ETP.
---
Metaverse ETP Summary
Metaverse ETP is another Ethereum killer based in China. But it's also competing with other so-called Ethereum killers like Neo for the crown. A lack of partnerships keeps the project from gaining more ground, but it's still a rare crypto that wasn't fully tethered to Bitcoin's pricing in 2017 and 2018. Metaverse has a few other tricks up its sleeves too.
Metaverse supports digital identities, assets, oracles, and exchanges, making it a versatile blockchain 3.0 solution.
The Metaverse development ecosystem already has a gold-backed crypto trading app on the market. Many more are in development for release before 2020.
ETP is tradeable on a wide array of crypto exchanges. Its current PoW model will soon be supplemented by a PoS hybrid.
If Metaverse secures the right government or corporate partnerships, it'll have a successful project on its hands. So far, it's up in the air – the tech exists and seems to be coming along well. But if nobody uses it, it could become a victim of the blockchain bubble.