What Is Ontology? Introduction To ONT Token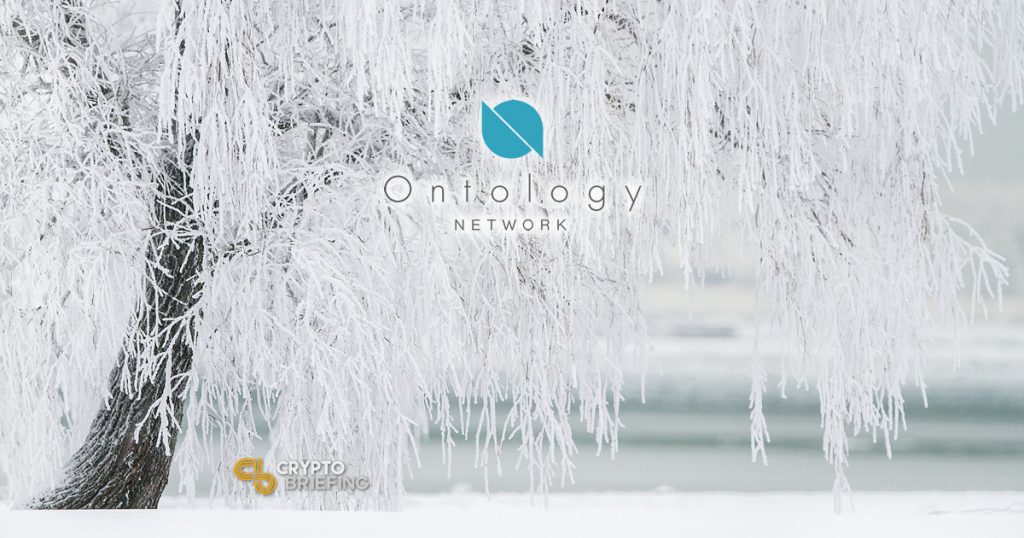 What is Ontology?
Ontology is an enterprise-grade blockchain project that provides secure and unique client chains, designed to protect data and systems. The platform is considered a 'private room' in a public blockchain, with the aim of bringing the distributed ledger to big business in usable form. ONT is the Ontology cryptocurrency token.
---
Introduction to Ontology
Onchain is a Chinese tech company that's been building blockchains and Distributed Network Architecture (DNA) for businesses since 2014. Co-founders CEO Da HongFei and CTO Erik Zhang created the NEO/GAS blockchain (originally called Antshares) in April 2016 after 22 months of development. Then in November 2017, Onchain launched Ontology.
There are differences between the Ontology and NEO blockchains. First, while HonFei and Zhang launched NEO, it's a separate entity from Onchain. Ontology Network is another separate company from both Onchain and NEO. Ontology is actually a network of blockchains, rather than one single blockchain project, and it's designed to help migrate proprietary enterprise platforms onto a distributed ledger model without compromising them.
Both blockchains are designed to run as smart contract platforms and host Dapps. Each is a direct competitor to Ethereum (think of Ontology as Plasma), and they work in partnership with each other. The major problem with Ethereum from an enterprise perspective is it's open-source, which means major companies are hesitant to trust it with their proprietary data.
Ontology's blockchain network (and Onchain's DNA) aims to fix this issue while acting as a bridge between existing systems and the NEO blockchain. It's not seeking to be a consumer-facing currency like Bitcoin – Ontology Network is dedicated to serving enterprise and isn't concerned with cryptocurrency exchanges. That's what has everyone excited about this blockchain.
Before diving more into why this is important (and likely to sustain value), let's dive into the Ontology tokens, their market cap and their reception in the cryptocurrency market.
---
What Are ONT and ONG Tokens?
The total supply will cap at 1,000,000,000 ONT. Over $50 million worth of Ontology ONT is traded daily, and USDT is its main trading pair. Other ONT trading pairs include BTC and ETH.
Only 12 percent of the ONT supply is distributed to the Ontology community, while 28 percent is owned by institutional partners, 10 percent is held by the NEO Council, 35 percent is held by Ontology (with 25 percent set aside for development and 10 percent for technical community reward), and the remaining 15 percent was distributed to the Ontology core team.
Instead of a traditional ICO, Ontology opted for a series of airdrops on the NEO blockchain in February 2018. Airdrops were distributed to Ontology's newsletter subscribers (1000 ONT airdop), NEO DevCon attendees (500 ONT airdrop), and NEO holders (.01 ONT per NEO airdrop). More airdrops will occur in the future.
Binance, Huobi, Bitfinex, KuCoin, Allcoin, Livecoin, and OKEX all support ONT airdrops. Not all of these exchanges support U.S. crypto investors, though. If you want to buy ONT, you'll need to do so on an exchange that supports NEP-5 tokens.
---
Ontology ONT Token Due An Update
That's because the current iteration of the ONT token is actually an NEP-5 token on the NEO blockchain. Ontology's mainnet is expected to launch Q2 2018. When it does, NEP-5 ONT tokens will be swapped into ONT tokens on the new network. Another ONT airdrop will also coincide with this launch. At this point, it's unclear if NEP-5 tokens will remain active or be repossessed.
Once the ONT mainnet launches, it will be a dual-token blockchain, just like NEO/GAS. ONT is the NEO of the Ontology blockchain, while ONG is the GAS. Hodlers of ONT will receive ONG for participating in network decisions, etc. So, every NEP-5 ONT token currently held has the potential to draw at least 2 extra tokens.
Like NEO/GAS, ONT is indivisible, while ONG will be divisible by multiple decimals. ONG will be generated over a period of 22 years, with 16 percent generated in year one, 52 percent generated by year four, and 80 percent generated by year 12. Spent ONG is redistributed to ONT hodlers.
The Ontology ONG token is not related to the onG.social coin listed on CoinMarketCap and a handful of exchanges as ONG. That is an Ethereum ERC-20 token from OneName Global, Inc, a Delaware-based social media dashboard that runs both on the Ethereum and Waves blockchains. They're separate projects that just happened to choose the same three-letter designation, which could mean ONG is listed with a different callsign on exchanges.
---
The Use Case of Ontology and Onchain's DNA
To understand why the Ontology Network is useful and needed, you need to understand how enterprise software platforms currently work. They released some great white papers we highly recommend you read, but we'll use the mortgage industry to illustrate why it was created and why the combo of NEO and Ontology is a serious competitor for Ethereum.
As discussed above, Ontology is not a single blockchain, but actually a network of blockchains. In this fashion, it operates like a cloud storage network (i.e. Amazon Web Services). A lot of governments and organizations store data on AWS, but it's only accessible to those entities. The AWS "cloud" is a network of servers hosting databases and folders, with each having its own permissions.
This concept is at the core of how enterprise software currently works.
In the mortgage industry, for example, most functions of servicing a loan aren't performed by the original lender (i.e. Fannie Mae or Freddie Mac) or even by the loan servicer (i.e. Bank of America or Wells Fargo). Most people think their servicer is actually their lender, but that's neither here nor there, because most account maintenance is actually outsourced to third-party vendors.
However, a bank like Bank of America won't just let anyone log in to its systems. That would compromise its security, and there's no reason for a foreclosure agent to have the access to the same information as a bank teller. Bank of America's data exists as a series of proprietary software platforms and reports.
So, the internal reps tracking mortgages and insurance for Bank of America do so using a custom-built platform from Fidelity National Information Services. A third-party rep accesses this same information through an FIS web portal that only provides limited access to the portfolio they were contracted for. A foreclosure rep would then access the same information through a web portal called Res.net.
Each of these three systems (FIS, FIS web portal, and Res.net) are synced and reconciled on a daily (sometimes hourly) basis. This is done through a series of queries and reports which populate and verify fields within each system against a centralized BofA backend. Even within BofA, access to the full system is limited to ensure checks and balances.
Migrating this existing infrastructure to Ethereum (or even NEO) is basically impossible (or at least impractical from the organizational perspective), although Plasma could change this. Organizations like governments, hospitals, insurance companies, banks, etc. want to keep data private to protect both themselves and their customers. You wouldn't want just anyone being able to access your mortgage, bank account, medical records, or social security data.
There are also Safe Harbor laws, HIPAA, and other data privacy regulations in place to protect data. Although the Ethereum and NEO blockchains were built to support enterprise, many enterprises are hesitant to use them because they would lose control of their data. This is where the Ontology blockchain comes in.
Ontology acts as the FIS system for Bank of America's mortgage operations. It allows the enterprise to control and operate its own proprietary blockchain that's separate from everyone else's. It can then pick and choose what information to share with the general ledger of NEO, which acts as the public portal.
The bank could still run its series of queries and reports, and access to the full backend would not be compromised. Its ONT blockchain would be separate from every other bank's ONT blockchain, so proprietary data is more controlled.
Having consulted with businesses on DNA for the past four years, Onchain understands this hurdle, and the Ontology blockchain project was developed to address these concerns and create a platform that's more enterprise-friendly. This is Blockchain as a Service, which is threatening to become one of the biggest offshoot industries of the cryptocurrency revolution.
And as of April 2019, there were 21 dApps on Ontology with over 1.5 million transactions logged.
---
Ontology Summary
Ontology isn't trying to be a currency like Bitcoin. It's not even trying to be the next Ethereum. What it is doing is acting as the Robin to NEO's Batman. Together, they're a powerful team with the potential to disrupt the business world using blockchain technology.
Ontology was created by the same team responsible for NEO but exists as a separate entity.
Ontology is actually a network of blockchains instead of one single blockchain.
Ontology follows NEO's dual-token model with the ONT and ONG tokens.
There is no public ICO – airdrops are the only way to receive ONT and ONG.
Onchain certainly understands why so many institutions are hesitant to adopt blockchain technology. Whether or not Ontology will convince these late bloomers to join the party remains to be seen, but it's one of the best shots we've seen so far.