What Is Power Ledger?  Introduction to POWR and Sparkz Tokens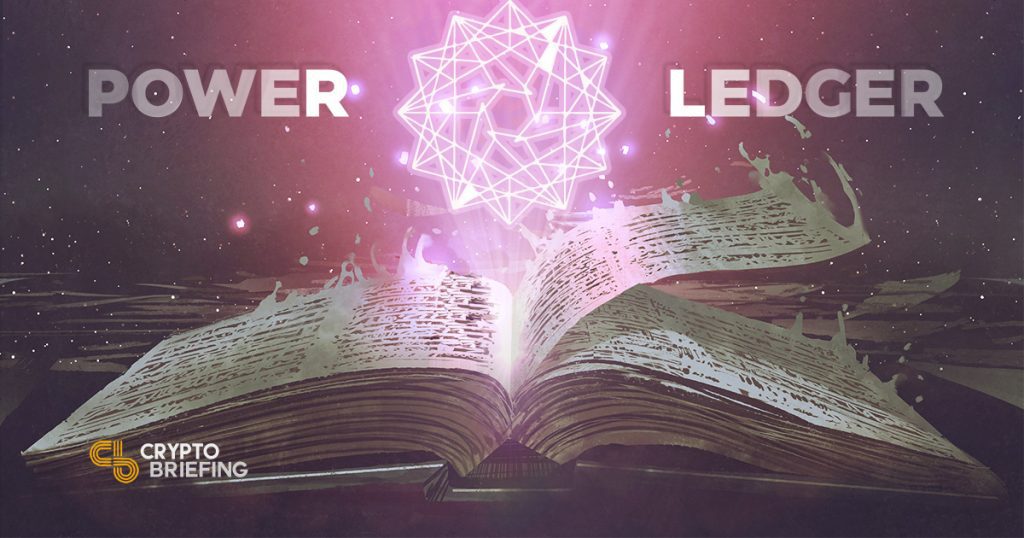 What Is Power Ledger?
Power Ledger (POWR) is a dual-layer blockchain-based, peer-to-peer energy platform that lets users buy and sell electricity. The Australian platform uses dual-chain architecture, with one layer residing on Ethereum and using POWR ERC-20 tokens and the other using the Ecochain platform and using Sparkz. Each is exchanged through an Ethereum smart contract that tracks energy generation and payments.
Electricity is one of the most valuable resources we have, and cryptocurrency especially relies on it. Analysts estimate another 123 GW of solar photovoltaic energy generation will be added to the global grid in 2019.
Yet solar power isn't as easy to manage as people think – during peak hours in a sunny state like California, solar power actually needs to be bottlenecked to avoid overloading the grid. And homeowners are being told that they use all the power they generate, selling the overages to the electric company. But that's not how it actually works.
In most municipalities, solar power generation more closely resembles sharecropping, where all power is sold to the electric company at a rate it determines, and the individual's power is sold back to them at a rate it determines.
The differences in these wholesale and retail rates (along with tax issues in states where electric companies successfully lobbied against solar) make it an expensive proposition.
Being able to sell electricity to each other seems like the perfect solution, and companies like Kansai Electric Power Company and Sharing Energy are on board with Power Ledger having the answer.
Co-founders Dr. Jemma Green, David Martin, and John Bullich built a strong team with roots in Harvard, Bitfury, and the venture capital world. Does it have what it takes to truly change the world through blockchain and cryptocurrency technologies?
Let's start our exploration of the Power Ledger Network by reviewing POWR and Sparkz, the native cryptocurrency tokens it uses.
---
POWR and Sparkz Cryptocurrency Summary
The Power Ledger Token (POWR) Ethereum-based ERC-20 utility token with a total supply of 1,000,000,000 POWR. The peak price of POWR so far occurred on January 4, 2018, at $1.79.
Power Ledger held both an ICO presale to accredited investors and an ICO token crowdsale to the public. By October 6, 2017, 350,000,000 POWR was distributed, raising a total of $34 million (AUD) worth of ETH. The remaining 650,000,000 POWR was retained by the Foundation to pay future development costs and distributions to early investors.
The Power Ledger team also received an $8 million (AUD) grant from the Australian Government to assist in further development costs.
POWR is accepted on a variety of cryptocurrency exchanges, including LATOKEN, UPbit, Binance, Bithumb, Bittrex, Digifinex, ABCC, and Huobi Global. Over $1.2 million worth of POWR is traded on a daily basis, with trading pairs including ETH, KRW, BTC, and BNB.
As an ERC-20 token, POWR can be stored in any ERC20-compatible wallet, including MyEtherWallet, Trust Wallet, and hardware wallets from Archos, Trezor, and Ledger.
Power Ledger also uses Sparkz, which is an Ecochain stablecoin token tethered to the value of the local currency in which it's purchased. In the U.S., one Sparkz equates to $1USD, etc. Sparkz are used as the on-chain currency to purchase electricity through the Power Ledger network.
Sparkz has no supply limit and is generated by exchanging fiat currency. It's then destroyed upon redemption. Sparkz is only redeemable within the Power Ledger Ecosystem.
While neither Sparkz nor POWR is technically "mined," it is generated through elecricity usage. DApp hosts trade POWR for Sparkz using a smart contract on the Ethereum blockchain. This locks the POWR in escrow until the required Sparkz have been received, i.e., the electrical power.
---
The Power Ledger Lightning Round
The Power Ledger network uses this economy to power a variety of electricity-trading marketplaces. In xGrid, for example, P2P trading occurs across the electrical grid, say, from house to house. With uGrid, this trading occurs between the mater electric meter for the property.
The team even built Power Port and C6/C6+, which help track electric vehicle usage and carbon credits and certifications.
Each avenue the team opens provides new ways for consumers and businesses to connect to each other, with less need for the centralized authority of the electric company. Solar being over-generated in places like California and Australia during peak generation can be distributed in a more efficient manner.
Solar energy is widely lauded as a sustainable, long-term solution to the world's energy crisis, no matter what the current White House administration thinks. And Australia is one of the leading nations in pushing for more solar-friendly regulation.
It's no wonder partners like Tech Mahindra in India, Clean Energy Blockchain Network in North America, Kansai Electric Power Co in Japan, Vector Ltd in New Zealand, and BCPG Apartment Microgrid in Thailand are joining over a dozen Australian organizations backing this blockchain.
When combined with blockchains like VeChain (VET/THOR) and Internet of Services Token (IOST), blockchain is clearly being built into our infrastructure in exciting new ways.
---
Summary
Power Ledger is a dual-chain, dual-layer platform that enables a decentralized, peer-to-peer energy-trading marketplace. It uses two coins to create smart contracts to let anyone sell their excess electricity either on- or off-grid. The success of the project hinges on these key factors.
POWR is the ERC-20 utility token used to grant access to the Power Ledger Network. Sparkz is the Ecochain stablecoin token used as currency to purchase energy through and Ethereum smart contract.

Power Ledger is an Australian-based project with backing from the Australian government. It also expanded its partnerships throughout the Asian Pacific region and North America.

Power Ledger supports electric vehicles, solar power, wind power, and a variety of sustainable methods of electricity generation.
With these pieces in place, it's no wonder Power Ledger isn't already a top 10 cryptocurrency. It has all the necessary ingredients for success. The only thing that seems to be holding it back may be the legacy electric and utility company lobbyists.