Winklevoss-led Gemini Exchange Raises $400M at $7.1B Valuation
The twins are expected to retain 75% ownership over the company following the raise, almost doubling their combined net worth.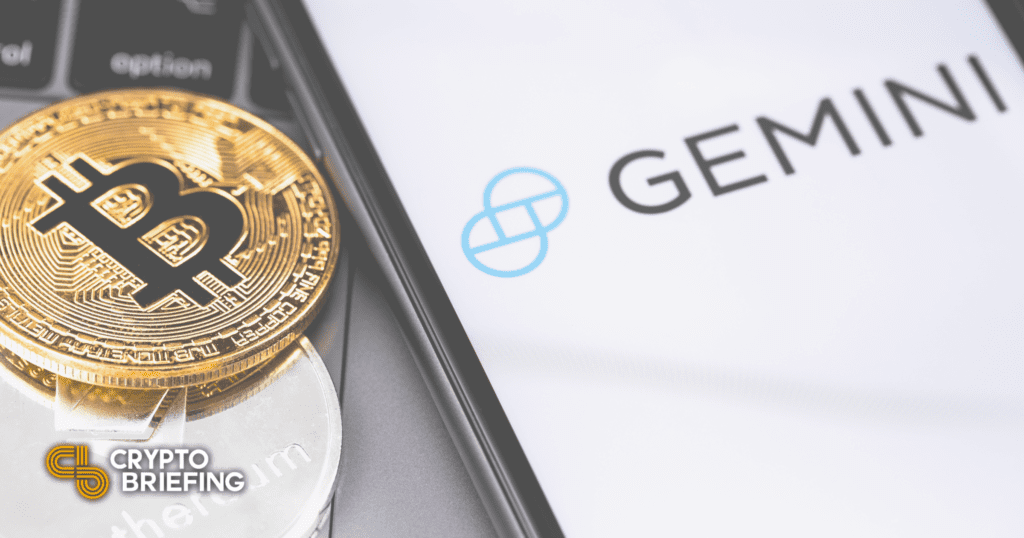 Key Takeaways
Crypto exchange Gemini is closing a $400 million fundraising deal that would value the company at $7.1 billion.
If successful, the deal would bring the Winklevoss twins' combined personal net worth to about $10.5 billion.
Instead of building brick and mortar branches in "meatspace," the Winklevii want to bring Gemini to the metaverse.
According to a Forbes report, founders of New York-based crypto exchange Gemini, Tyler and Cameron Winklevoss are in the final stages of closing a $400 million fundraising deal that would value the company at about $7.1 billion.
The Winklevoss Twins Want to Bring Gemini to the Metaverse
The Series D capital raise was led by capital management firm Morgan Creek Digital and brought in money from crypto venture capital firm ParaFi Capital, Pantera, VanEck, Jay-Z's Marcy Venture Partners, former Disney chairman Jeffrey Katzenberg's WnderCo, the Commonwealth Bank of Australia, and private equity firm 10T, amongst others.
According to the Forbes' report, Morgan Creek invested $75 million, and general partner Sachin Jaitly became the third member of Gemini's board of directors, joining Tyler and Cameron as the remaining two board members.
The $400 million raise would value the Gemini parent company at $7.1 billion. On the other hand, the twins, who are expected to retain 75% ownership of the company, would see their combined net worth almost double, from $6 billion in Apr. to $10.5 billion today.
The Winklevoss twins became popular around 2004 when they sued Mark Zuckerberg for allegedly stealing their HarvardConnection (later renamed ConnectU) idea to create the largely successful social networking site Facebook. After first discovering Bitcoin in 2012, the twins got more heavily involved in crypto, eventually founding Gemini two years later, in 2014.
Now the Winklevii seem ready to take on Zuckerberg in the metaverse. In 2019, two years before Facebook announced their rebranding to Meta, Gemini bought NFT marketplace Nifty, marking their first venture into the metaverse. Since then, they have been heavily investing in related projects. For example, besides investing in projects like The Sandbox and Decentraland in a personal capacity, more than half of Gemini Frontier Fund's portfolio consists of firms related to the metaverse.
Commenting on their strategic shift away from the "meatspace," the Winklevoss twins told Forbes that they want to see the Gemini exchange being used by traders in the metaverse. They said:
"Instead of building brick and mortar bank branches in meatspace, we're gonna build a Gemini experience in different metaverses, where you can go into Gemini, and trade but it would be immersive instead of on your phone."
With the latest deal, Gemini is joining a long roster of crypto-focused companies, including ConsenSys, larger rival Coinbase, and FTX, in taking advantage of the favorable market conditions in crypto to raise money at impressive valuations. In Oct., ConsenSys raised $65 million at a $3 billion valuation, Coinbase went public in June at an $85 billion valuation, while in July FTX raised $900 million at an $18 billion in the largest raise in crypto history.
Disclosure: At the time of writing, the author of this feature owned ETH, SUSHI, and several other cryptocurrencies.