Wood's ARK Slashes $75M in Coinbase Shares From Its Funds
Three ARK Invest funds sold a combined 1.41 million Coinbase shares Tuesday.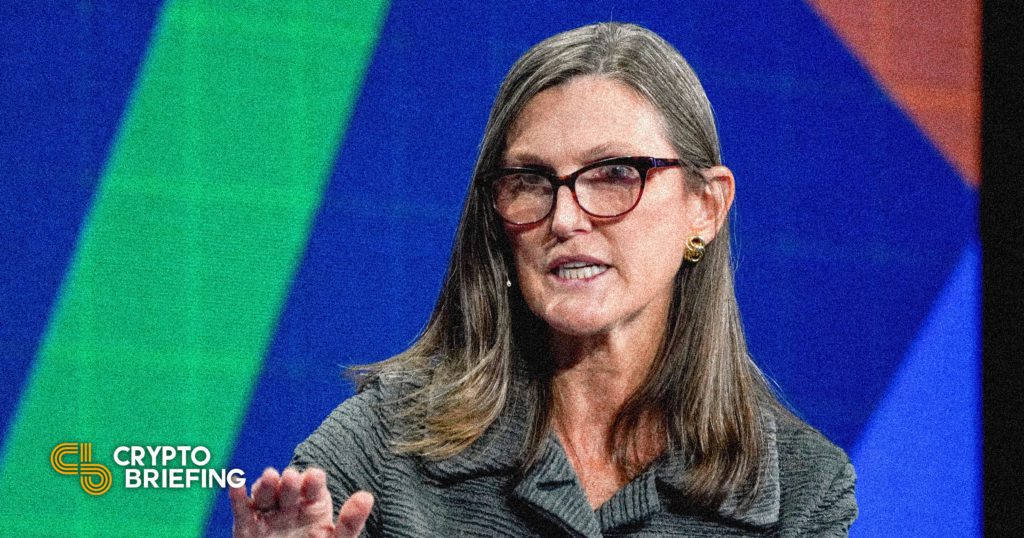 ARK's Innovation fund sold 1.13 million Coinbase shares at around $53 after purchasing them for an average cost of $254.65.
Ark Invest Dumps Coinbase Shares
Cathie Wood's ARK Invest is locking in losses on its Coinbase shares.
Three ARK Invest exchange-traded funds (ETFs) have sold a combined 1.41 million Coinbase shares during Tuesday's trading session, according to the firm's Wednesday daily trading email.
The ARK Innovation ETF, the firm's flagship product, offloaded approximately 1.13 million shares, while the ARK Next Generation Internet ETF and ARK Fintech Innovation ETF sold smaller amounts. The combined value of Coinbase shares sold amounted to around $75 million.
The selling likely contributed to Coinbase shares losing 21% of their value Tuesday, ending the day trading at $52.93. The depressing price action extended the stock's downward trajectory since the start of the year. Due to a combination of the current crypto bear market, broader macroeconomic difficulties, and failed initiatives such as Coinbase NFT, the company's shares have fallen 78.9% since January.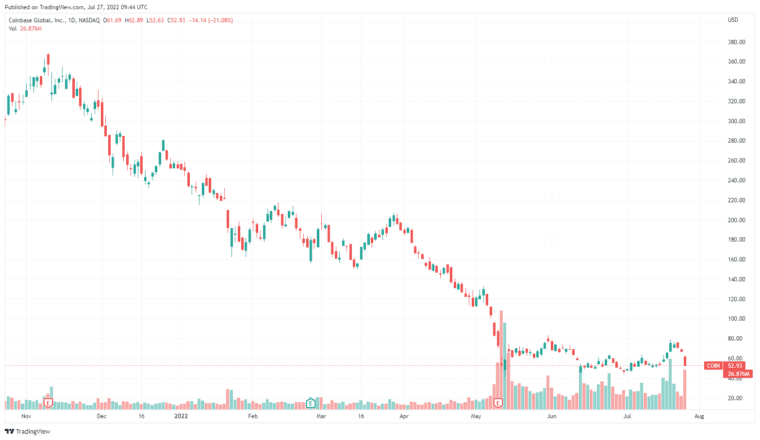 It's estimated that ARK's Innovation ETF bought its COIN shares at an average cost of $254.65 and sold them closer to $53 apiece. This means the fund lost approximately $285 million on its investment in Coinbase. The ARK Innovation ETF still holds 4.9 million Coinbase shares, accounting for 2.93% of the ETF's value.
Last week, Coinbase also came under fire from the SEC after the regulator charged a former Coinbase employee and two of his accomplices of trading crypto assets using insider information. In the same suit, the SEC accused Coinbase of allowing American customers to trade in nine tokens that should have been registered as securities. The insider trading lawsuit and SEC investigation have weighed heavily on Coinbase investor sentiment.