Bada Bing, Bada Boom: JPMorgan Fined Another $65 Million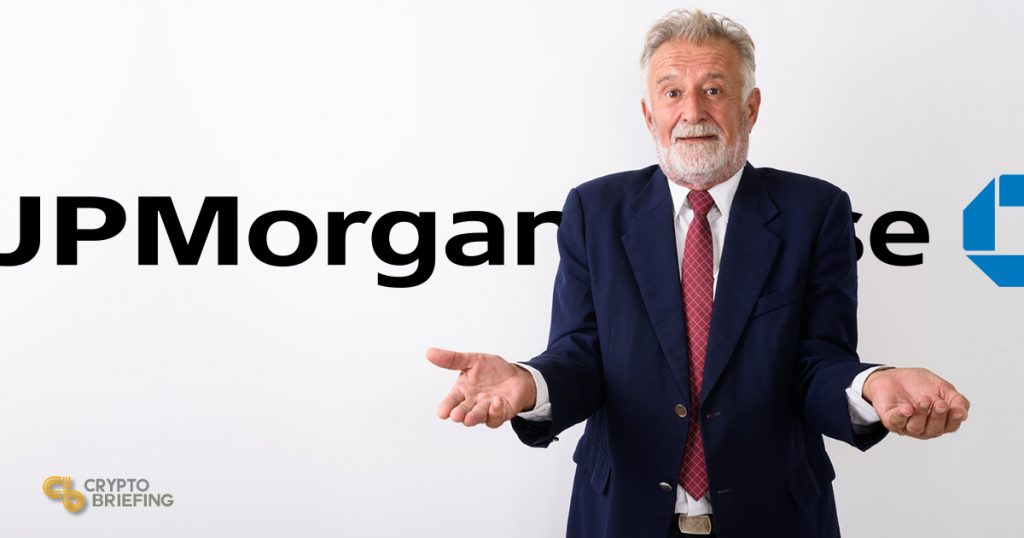 Wall Street yawned yesterday as JPMorgan Chase & Co, the largest American bank, agreed to pay a fine of $65 million dollars for market manipulation. The fine was issued by the Commodity Futures Trading Commission as penalty after discovering that traders had intentionally manipulated exchange rates in the $300-trillion-dollar swap market.
The CFTC found that, over a five year period between 2007 and 2012, JPMorgan "made false reports and attempted to manipulate the US dollar International Swaps and Derivatives Association Fix." The ISDAFix is a widely-used benchmark to price interest rate swaps and related derivatives.
According to the allegations, which came to the surprise of absolutely noone in the world of finance, JPMorgan traders intentionally placed trades at off-market prices in order to "muscle the fix at 11." The dummy trades were made at or around 11 am each day, when the ISDAFix is calculated.
News of the scandal sent markets shrugging on Monday. Trading continued on Wall Street without interruption, and JPMorgan stock climbed 0.95 points by the closing bell. Most financial journals relegated the story—which did not feature any nascent or industry-disrupting technologies—to the second page.
JPMorgan won't be the only kid in detention, since Goldman Sachs also manipulated the ISDAFix during the same time period. Goldman paid fines of $120 million in a case which CFTC Director of Enforcement Aitan Goelman said "demonstrates the breadth of this kind of misconduct across the industry." Barclays and Deutsche Bank Securities have also been caught fixing the Fix, paying fines of $115 million and $70 million, respectively.
Electronic communications captured by investigators reveal that cheating was part of the game, and traders "openly joked" about their ability to nudge the ISDAFix in their favor. One text, sent by a senior trader, read: "remember when i moved the screen in 2y spreads at the 11am setting? fvcking awesome…noone was paying attention and i lifted it up and then it went down."
It's the largest fine levied against JPMorgan since 2017, when the company was fined $900,000 for financial supervision failures. And 2016, when it paid $130 million for violating the Foreign Corrupt Practices Act. And 2014, when it paid $310 million in penalties for fixing the Foreign Exchange rate.
The revelation of corruption at the heart of finance prompted absolutely zero calls for regulatory reform, and did not result in legions of business journalists scrabbling to find synonyms for "inevitable downfall" or "broken promises".
Warren Buffett, who has previously used terms like "rat poison squared" to describe Bitcoin, has not said anything on the record about the misdeeds of either company. In a statement that he failed to make, Buffett clearly and decisively did not state that investing in JPMorgan stock was a gamble. Berkshire Hathaway owns nearly eleven million shares of Goldman Sachs, and is in a joint venture with JPMorgan.
Disclaimer: The author is invested in rat poison, as well as other cryptocurrencies and tokens.