Xbox Head Hesitant on NFTs
Though he is not against all NFTs, he expressed concerns that some may be "exploitive."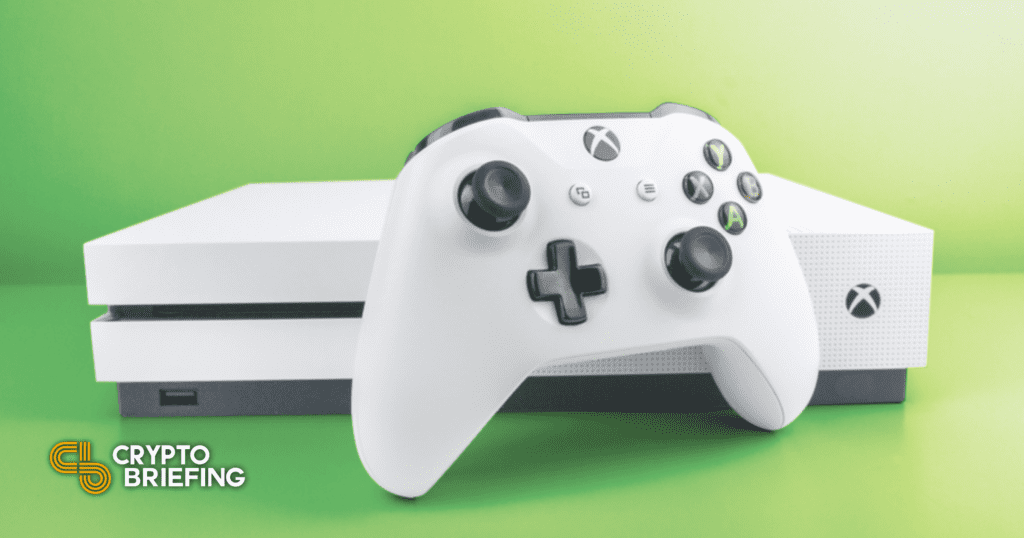 Key Takeaways
Microsoft head of gaming Phil Spencer has criticized NFTs, calling many collectible crypto tokens "exploitive."
Though he does not feel this way about all NFTs, he is hesitant to allow them in the Xbox store at present.
Microsoft has previously used blockchain for Xbox royalties and polled users about accepting crypto as payment.
Microsoft head of gaming Phil Spencer has commented on non-fungible tokens and their role in video game marketplaces.
Xbox Head Comments on NFTs
In an interview with Axios, Spencer said that he believes there is "a lot of speculation and experimentation" that is happening in the NFT space. However, he also said that some of what he has seen "feels more exploitive than about entertainment."
He continued by saying that although he does not see every NFT as exploitive, "early on you see a lot of things that probably are not things you want to have in your store."
Spencer added that Microsoft and Xbox would probably not accept anything in its own storefront that it feels is exploitive. "We don't want that kind of content," he concluded.
Though Spencer did not express specific concerns about NFTs, context suggests that he is concerned with whether NFTs are overvalued and whether the NFT market is prone to fraud and scams.
Recent notable controversies include a $2.7 million rug pull involving the Evolved Ape NFT collection, as well as various NFTs that have been made from plagiarized artwork.
The Broader NFT Landscape
Non-fungible tokens (NFTs) are unique or limited-run collectible tokens issued on a blockchain. They can be used to represent in-game items, costumes, and customizations.
It is worth noting that Spencer's statements only describe his own feelings towards NFTs. Microsoft appears to have more positive sentiments towards crypto in general.
Microsoft previously used an enterprise blockchain in cooperation with Ernst & Young to handle royalty Xbox royalty payments. And, earlier this year, Microsoft reportedly polled users about their interest in Bitcoin payments on the Xbox Games Store.
Other gaming companies have expressed mixed views on NFTs. Steam has banned games with crypto and NFTs features entirely, while Epic Games has expressed interest. Gamestop, meanwhile, appears to be building its own NFT marketplace on Loopring.
There is no sign that Microsoft plans to adopt NFTs in the near future; if it does not, the path to adoption will likely be forged by its competitors.
Disclosure: At the time of writing this author held less than $100 of Bitcoin, Ethereum, and altcoins.