Ripple Pumps 1bn XRP Into New Content Sharing Platform
Ripple is trying to turn XRP into more than a settlements solution.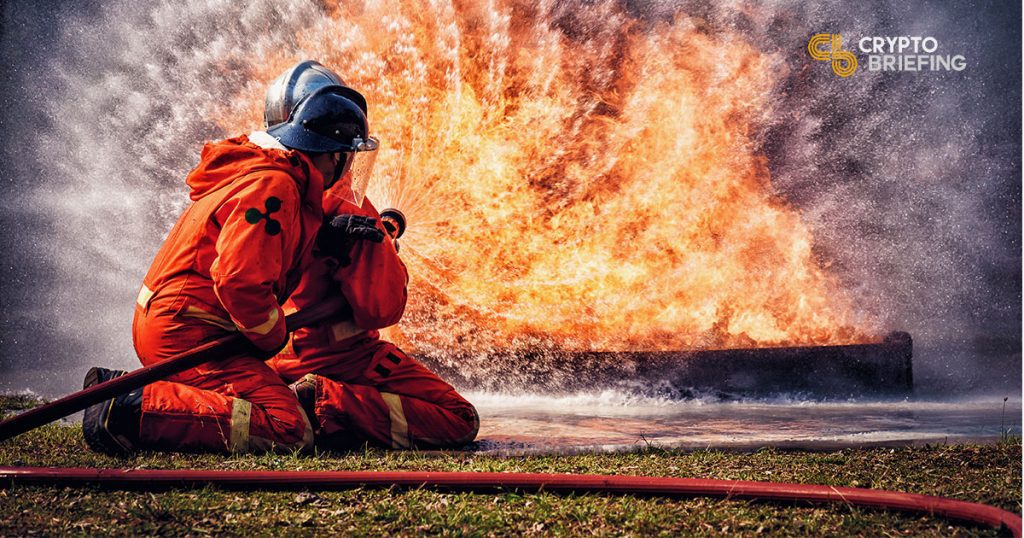 Ripple's funding initiative Xpring has granted a billion XRP tokens – roughly $250M at current prices – to Coil, a new sharing and monetization platform that rewards content creators with micropayments.
According to the announcement, Coil will use the grant to build out an ecosystem in which creators, companies and developers can share and reward content. Some of it will also go towards marketing, raising brand awareness among content creators as well as other potential business partners.
Coil, which announced a partnership and $20M investment into Imgur earlier this year, launched its monetization platform back in May. Users pay a $5 monthly subscription, which is paid out to content creators on a streaming basis depending on the amount of content on their site.
Coil's CEO, Stefan Thomas, is the former CTO of Ripple Labs.
Since launching the platform in May, Coil has sent more than 10 billion micropayments to content creators, who can withdraw funds in either U.S. dollars or XRP. The company plans to increase the number of payment options – crypto and fiat – in the near future.
"The low cost and fast transactions of XRP makes it an ideal tool for Coil to offer an alternative monetization method and have a positive impact on creators," explained Ethan Beard, Xpring's Senior Vice President. "At Xpring, we build infrastructure and support projects that enable the Internet of Value and increase the utilization of XRP."
Xpring was the only external entity in Coil's $4M seed round, which concluded earlier this month. The total investment came directly from Ripple's own balance sheet, according to Beard. Thomas, the CEO, also contributed.
Ripple launched Xpring last year to support projects that enhance XRP's use cases. In July, Xpring claimed to have invested more than $500M into new XRP projects. Roughly $100m of that went into a separate fund co-managed by themselves and Forte, a blockchain gaming startup.
Xpring isn't the only initiative trying to grow the XRP economy. Last month, a small community-run fund launched to finance new features and projects on the XRP ledger, as well as incentives for developers to create tools.
While XRP remains largely a settlements solution, it's still unclear quite how many banks or other financial institutions are actually using xRapid. The bid to expand XRP's utility might be an attempt on the part of Ripple to ensure they are not putting all their eggs in one basket.
While Coil is probably thrilled with the grant, they probably won't convert their new tokens into fiat anytime soon. XRP is currently trading at a yearly low at around $0.26 per token. That's down approximately 37% from prices at the beginning of July.
Talk about bad timing….