XRP Surges As 'No News Whatsoever' Excites Legions Of Ripple Fans
XRP's market cap nearly touched $12bn earlier today.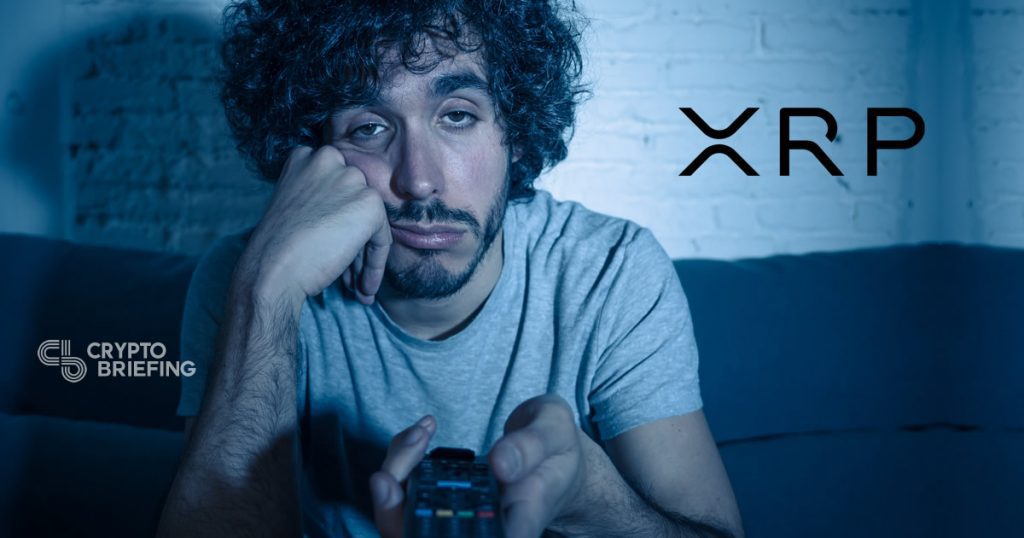 The sudden uptick in the value of XRP has left many traders and analysts scratching their heads. In what is otherwise a very quiet market at the start of the week, an 8% surge in a top-ten coin catches one's attention.
XRP's price had been flat-lining prior today's move, trading within a very tight range of around $0.01 over the weekend. Things began to change in the small hours of Monday morning with a sudden surge taking the market cap up by $500M in the space of an hour.
Holding steady for a couple more hours, XRP began to rise again around 10:00 BST, getting close to the $12bn barrier sometime before noon. Individual tokens were trading at $0.276 at the time of writing, giving it a market cap of $11.9bn based on circulating supply.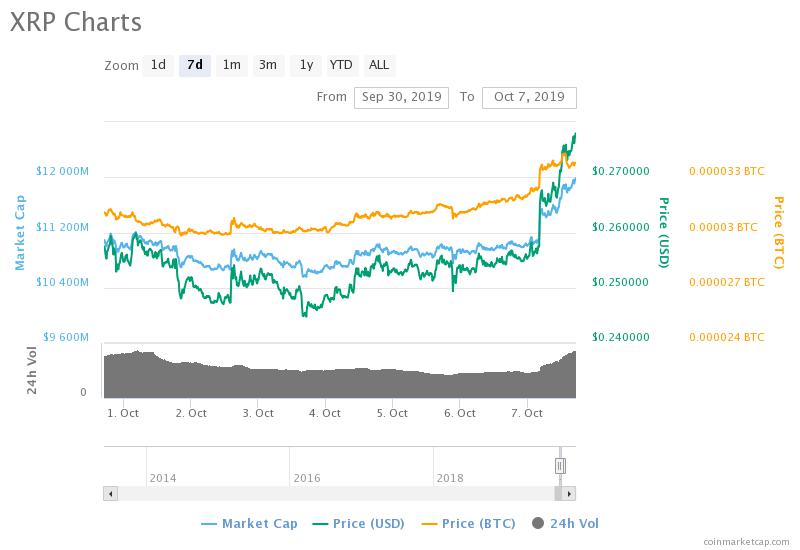 As a general rule, unaccountable or unexplained rises in a crypto's price are usually evidence that its fundamentals remain unchanged. There were a series of somewhat positive news stories last week, including a new Samsung partnership with a RippleNet member, and public musings on an XRP-collateralized stablecoin.
But that was last week, and there were few fundamental developments over the weekend, much less today. Analysis from The TIE shows investor sentiment towards XRP is still below where it was at the end of last week. The NVTweet Ratio suggests the recent price movement is not down to additional funds coming in from retail investors pushed to buy on bullish news.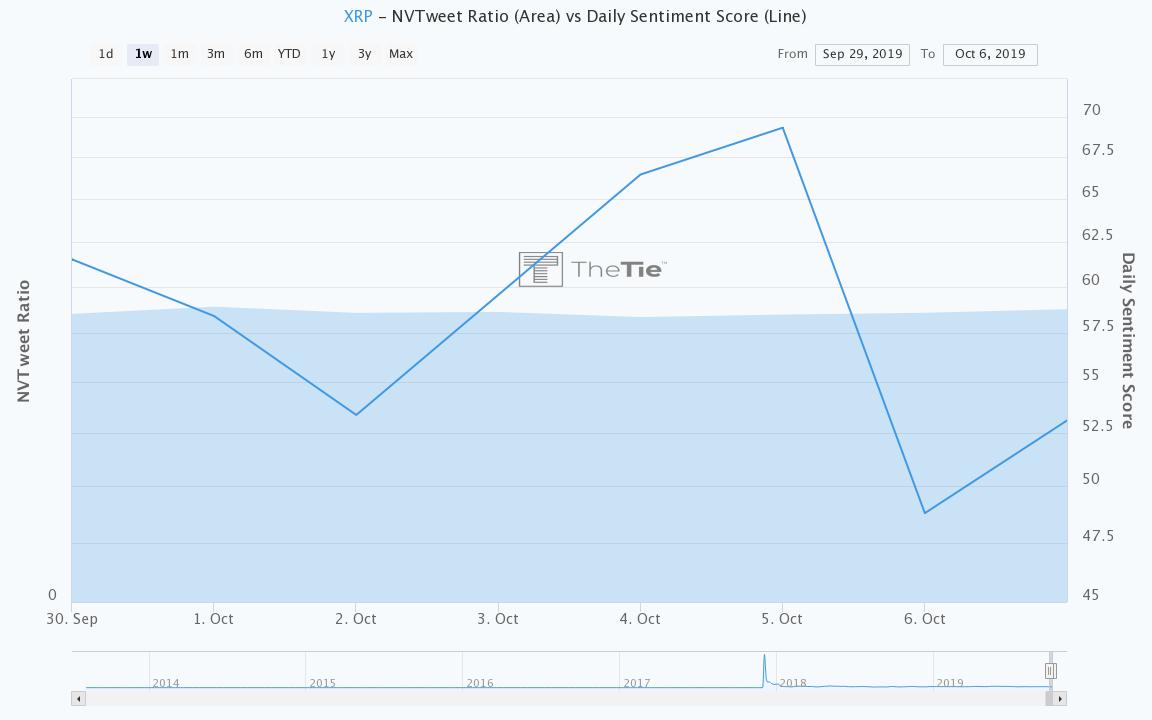 It has been postulated by some commentators that the rise in price could be due to an impending conference hosted by Ripple Labs, the promoters of the XRP token – but a glance at the schedule suggests that the 'fireside chat' over 'Digital Assets: Regulatory Outlook for the Foreseeable Future' featuring Ben Lawsky, Head of Regulatory Affairs at NYDIG, & Stu Alderoty, General Counsel at Ripple, is perhaps an unlikely catalyst for the price spike.
Large volume cryptocurrencies are prone to short bursts of volatility following a period of relative price stability. Both Bitcoin (BTC) and Ether (ETH) have experienced such sudden breakouts just in the past month; the same thing could be happening with XRP.
"The initial spike came at 4:00 am London time, which is generally a time of low liquidity in most markets," explained Mati Greenspan, senior market analyst at eToro. A large buy could rapidly fill multiple sells, leading to a jump in the spot price and sparking off a parabolic price move.
Unlike a short squeeze, where a rise in the spot price forces short sellers to liquidate their positions en masse, "the subsequent movement has been a lot more fluid", points out Greenspan. With last week's news providing a "tidy narrative", newly encouraged traders could be "reacting to momentum over the last few hours", contributing to the rise in the XRP value.
Speculators like volatility because it makes it easier to identify and exploit points to take advantage of quick price changes. The rise in XRP's value wasn't expected today, but many traders won't turn down the opportunity to turn a quick profit when one shows up.