yEarn Finance Token YFI Jumps 50% After Listing on Binance
Binance's DeFi frenzy continues with YFI listing.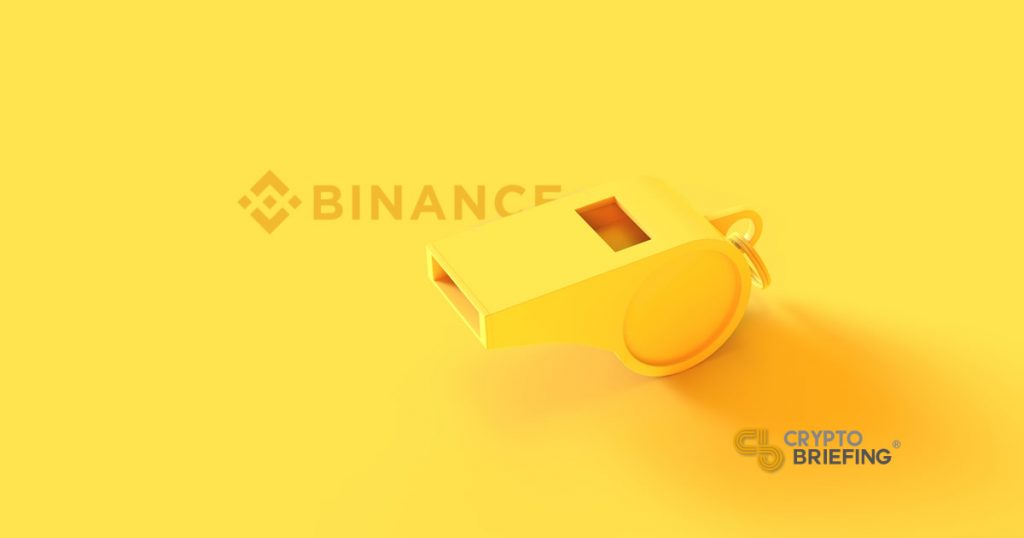 Binance continued its foray in DeFi, announcing that will list YFI with trade commencing at 12 PM UTC. The token's price reacted positively to the news but had already begun its upward trajectory before Binance's announcement went public.
Binance Bets on DeFi, YFI Wins
yEarn Finance's YFI token will be listed on Binance's spot market against BTC, BNB, BUSD, and USDT. yEarn is one of the hottest projects in DeFi today, with $150 million of assets locked up.
Its price rocketed in response to the news, causing the token to peak at $6,990. Interestingly, YFI's rally began 20 minutes before Binance publicized its intent to list the token on Twitter and Telegram.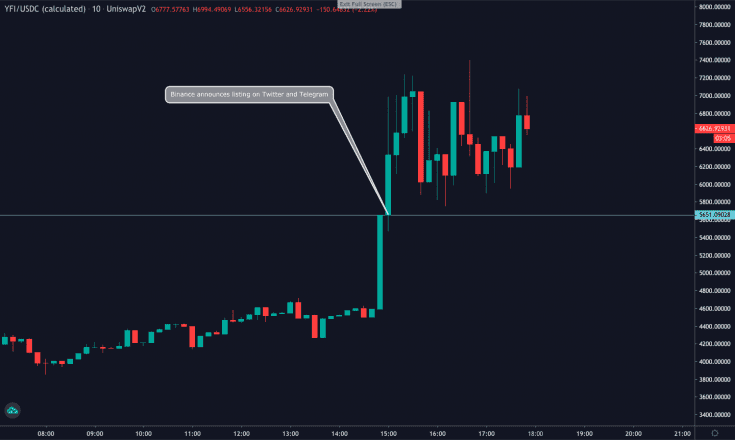 Centralized exchanges have been on a DeFi listing spree led by FTX.
YFI, however, is not your run of the mill DeFi token. There are only 30,000 tokens in existence today, and liquidity is fragmented across both centralized and decentralized exchanges.
Binance, however, has a propensity to attract liquidity. Within a few hours post-listing, Binance became the second most liquid market for SNX, Synthetix's native token. This effect was observed with Balancer's BAL and Maker's MKR too.
The same scenario is not a given with YFI due to the token's low liquidity.
Disclosure: Andre Cronje is an equity-holder in Crypto Briefing.