Yearn Finance Mints YFI Tokens Worth $200 Million
The DeFi project's maximum supply has been increased from 30,000 YFI to 36,666 YFI.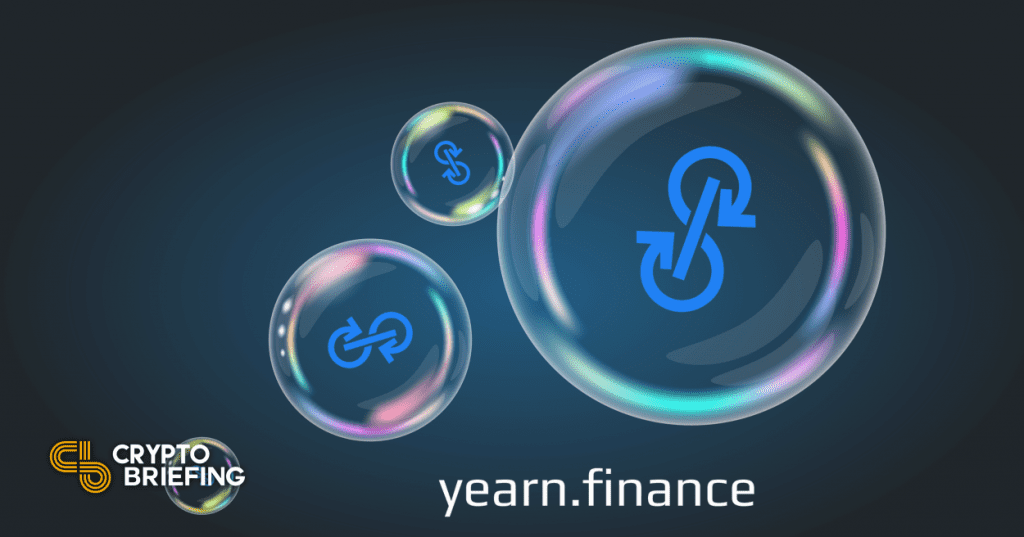 Key Takeaways
Yearn Finance will mint 6,666 YFI tokens, reaching a total of 36,666 YFI tokens in total.
2,222 YFI tokens will be given to the leading contributors, while 4,444 YFI tokens will be handed over to the treasury.
This proposal was introduced to attract contributors, retain existing talent and grow the Yearn ecosystem.
Yearn Finance has passed a proposal to increase the maximum supply of its YFI token, according to the project's governance pages.
Yearn Finance Breaks Its Supply Cap
Yearn Finance's proposal to increase the maximum supply of YFI by 22% and mint 6,666 YFI has passed successfully. The vote attracted roughly 1,670 YFI in favor and 331 YFI against.
The authors of the proposal chose to increase the cap by 22% as it was the minimum viable amount to meet the project's needs. Funds in the Yearn Treasury can be used to incentivize new contributors, fund liquidity mining and staking rewards, acquire talent, and provide new cross-protocol incentives.
Now that the proposal has passed successfully, the 6,666 YFI tokens should be minted in 3 days.
Allocation of Funds
Of the newly created funds, 2,222 YFI ($69.32 million) will be given to leading contributors. There will be a vesting period on these tokens.
Those funds will be allocated and distributed through a multi-signature setup, which will be coordinated by the members of a new Compensation Working Group.
Another 4,444 YFI, amounting to $138.64 million, will be given to the Yearn Treasury. The operations fund will hold these tokens. These tokens cannot be used to vote on governance proposals.
In Dec, 2020, Yearn Finance released a report which revealed that the protocol holds $581,000 in assets without any liabilities.
At the time of writing this author held Ethereum (ETH).