Yellen Focuses on Stablecoins in First Crypto Speech
The Treasury wants to help ensure the "responsible innovation" of cryptocurrency technology in the U.S.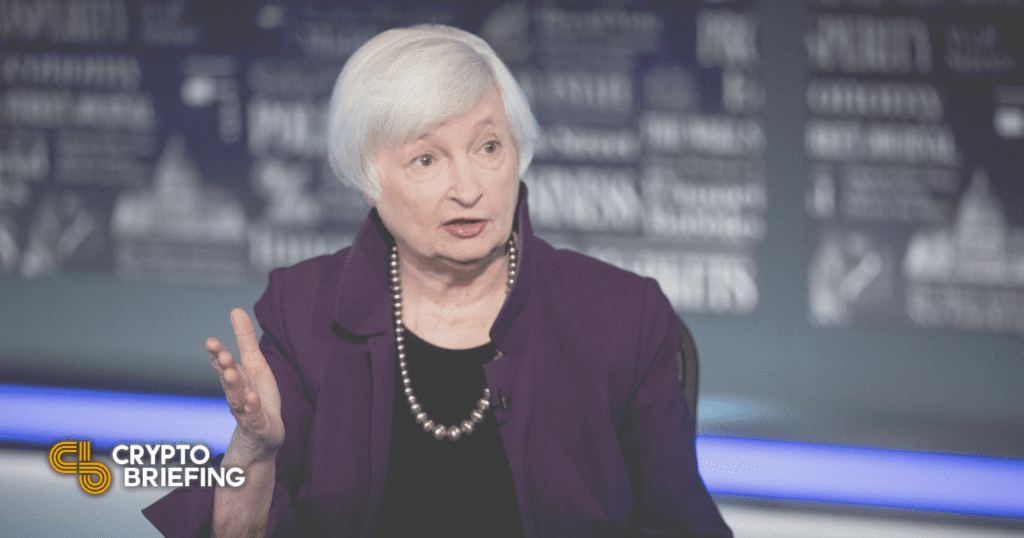 Treasury Secretary Janet Yellen has delivered her first full-length speech on cryptocurrencies following President Biden's crypto-focused Executive Order at the beginning of March.
Yellen Shares Stablecoin Concerns
Stablecoins appear to be the Treasury's top priority for crypto regulation.
Speaking at the American University in Washington, DC, Thursday, Treasury Secretary Janet Yellen covered her organization's approach to cryptocurrency regulation in light of President Biden's crypto-focused Executive Order released at the beginning of March.
"President Biden's Executive Order tasked experts across the federal government with conducting in-depth analysis to balance the responsible development of digital assets with the risks they present," said Yellen, highlighting six crypto policy objectives. These objectives focus on protecting consumers, maintaining financial stability, and supporting "responsible innovation."
In particular, Yellen highlighted the risks that stablecoins could potentially pose to the broader U.S. economy. She stated that although most stablecoin providers say traditional assets back their coins, there is currently no legislation ensuring that stablecoins can be converted back into dollars. "We're now working with Congress to advance legislation to help ensure stablecoins are resilient to risk that could endanger consumers and the broader financial system," she added.
Aside from providing the Treasury's intention to regulate the stablecoin market, the remainder of Yellen's speech refrained from making specific assertions on cryptocurrency regulation. Yellen opined about the benefits of technological innovation to the financial system while explaining that any further regulatory developments will be based on the "risks and activities" rather than the underlying technology. "Whenever possible, regulation should be technology-neutral," she said.
Yellen's remarks broadly follow her previous public statements concerning cryptocurrency regulation. Despite appearing to double down on her opinion that regulators must act quickly on stablecoins, she also considered the benefits of blockchain technologies and how they could help improve the lives of millions of Americans.
For now, it appears that the Treasury will continue to take a more conservative approach to crypto regulation. Yellen has indicated that ensuring stablecoins do not expose individual investors or the broader economy to systemic risks is a top priority before considering more nuanced regulations.
Disclosure: At the time of writing this piece, the author owned ETH and several other cryptocurrencies.