Yield Guild Games Token Launch Crashed by 32 Whales
The entire offering of 25 million tokens was bought in seconds.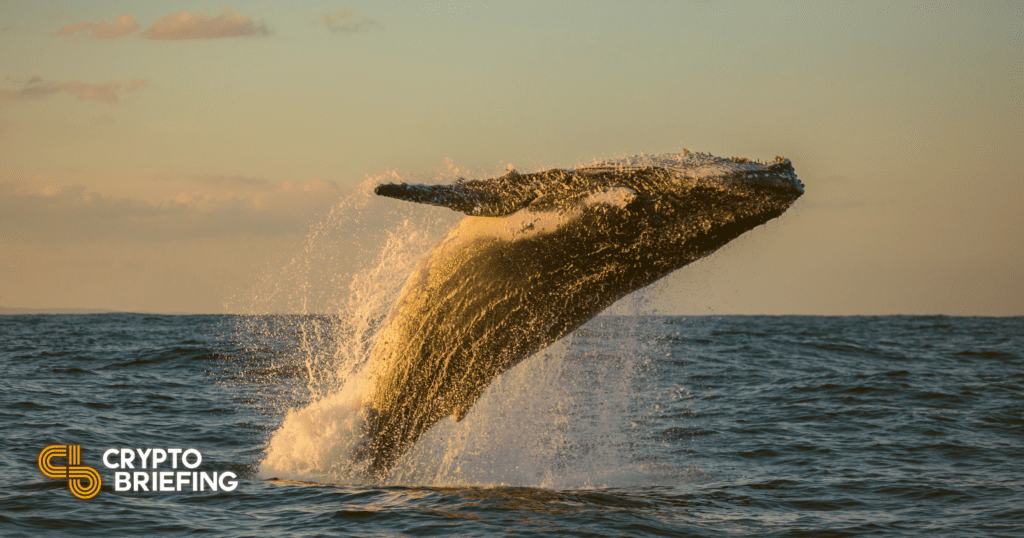 Yield Guild Games has launched its new community token. However, only 32 addresses have bought the entire supply.
Whales Buy YGG Token on Launch
The popular play-to-earn gaming guild Yield Guild Games launched its YGG community token via an initial DEX offering (IDO) Tuesday. Within seconds of the IDO going live, the entire offering of 25 million tokens was bought by only 32 different addresses for a combined value of $12.5 million. Of the 32 buyers, the largest single buy came in at 4.5 million tokens, presumed to be from a pool.
Many hopeful buyers took to Twitter to voice their frustrations of being locked out of participation.
https://twitter.com/BeyondMimesis/status/1420022370794975234?s=20
According to an official blog post announcing the offering in June, the aim of the YGG token launch was to decentralize ownership of the guild to stakeholders and players. However, of a maximum of 87.9 million tokens, 25 million have been bought by 32 whales during the IDO. Yield Guild Games will distribute the remaining 62.9 million tokens to current guild members for their participation in the YGG community to date.
Conducted on SushiSwap's MISO platform, the IDO was run using a Dutch auction method, where the price drops until all tokens are sold. IDOs often use this method to avoid token scalping and to give smaller-scale investors a chance to buy. This time, it seems the initial price of the token was set too low, as whales proceeded to buy the entire offering in a matter of seconds. Tokens were initially priced at $0.50.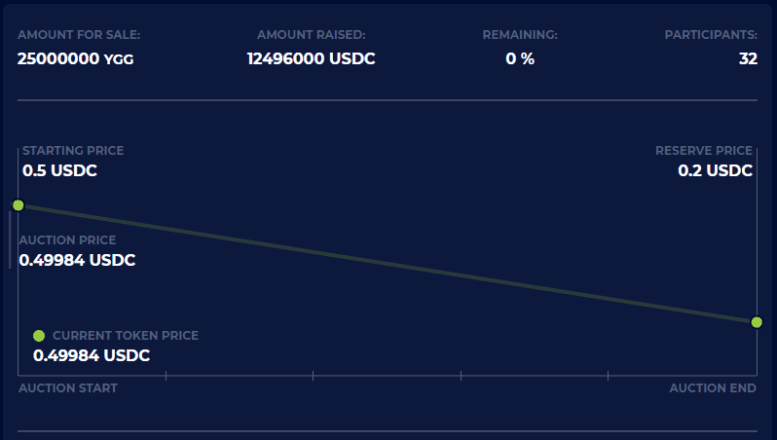 It's likely that many have taken an interest in YGG following the surge in popularity of the play-to-earn game Axie Infinity. Over the last month, Axie Infinity has become the most profitable blockchain protocol, generating over $135 million in revenue and attracting more than 350,000 daily users. As Yield Guild Games is one of the biggest scholarship providers for Axie Infinity, the game's success should also translate into guilds organizing around it.
Disclaimer: At the time of writing this article, the author owned BTC and ETH.