YouTube Is Hiring an Executive to Lead Web3 Strategy
A new LinkedIn post has hinted at YouTube's hiring push for Web3.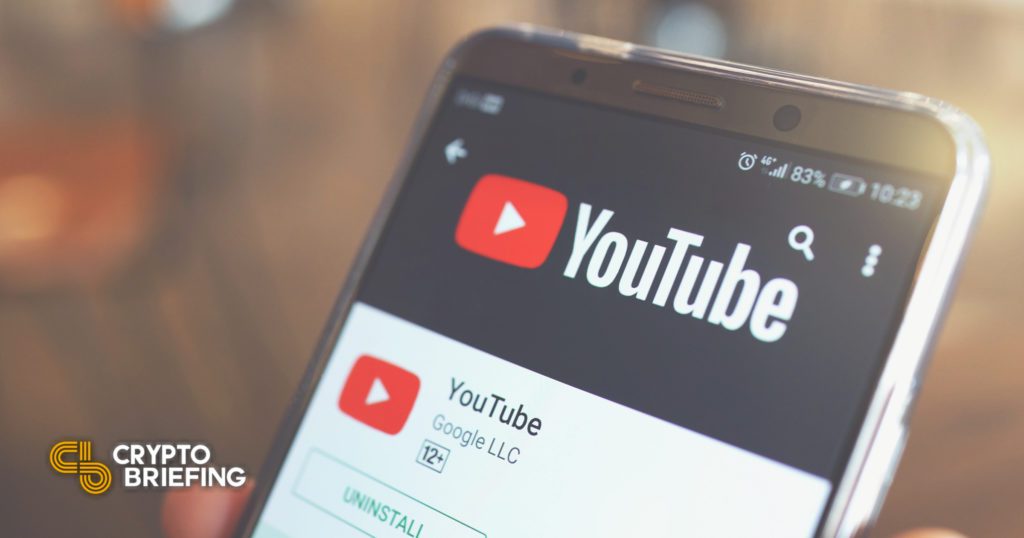 YouTube is looking for a new product management director with experience in the crypto space to lead the company's Web3 strategy.
Video Giant Posts Web3

Job Ad
YouTube, the world's biggest video sharing platform, will hire a product management director to lead its Web3 strategy.
Per a new hiring ad posted on LinkedIn, the Google-owned company is scouting for an executive who will "define, communicate, and execute the vision, strategy, and roadmap for Web3 at YouTube."
Web3 is a term used to describe the next iteration of the Internet that is decentralized and relies on public blockchains like Ethereum. A core feature of Web3 is that users can independently own digital assets, whether they be crypto assets or non-fungible tokens, that denote ownership of digital art, social media avatars, or even virtual real estate.
According to YouTube's ad post, the company is seeking a candidate with 15 years of experience in product management or design while working in "consumer Internet and crypto."
The post also includes other preferred qualifications, such as an "understanding of Web3 technologies like cryptocurrencies, blockchain, consensus mechanisms, and NFTs." In addition, the preferred candidate should be experienced in owning and trading crypto assets.
Over the last six months, Web3 has attracted the interest of social media giants like Facebook, Twitter, Reddit, and now YouTube. These platforms have revealed plans to let social media users showcase their own NFTs as profile pictures and help creators monetize their content using NFTs.
In January, YouTube CEO Susan Wojcicki said the platform was exploring NFTs to provide an additional source of revenue to its content creators. Furthermore, YouTube's chief product officer Neal Mohan explained in a blog post last week his view that "technologies like blockchain and NFTs can allow creators to build deeper relationships with their fans."
Disclosure: At the time of writing, the author of this piece owned ETH.