Zcash Completes First-Ever Halving, Eliminates Founders' Reward
The upgrade also eliminates Zcash's controversial Founders' Reward.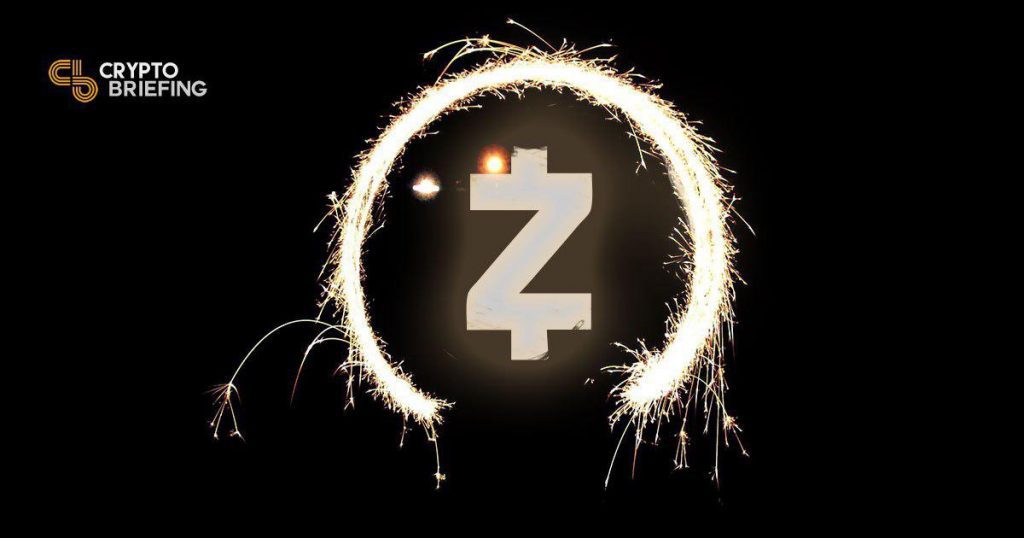 Key Takeaways
Zcash completed its Canopy upgrade at 12:37 UTC on Nov. 12.
The upgrade reduces miner block rewards by half.
Canopy also eliminates Zcash's Founders' Reward, and will allocate some of those rewards to a development fund.
Privacy coin Zcash has completed its latest upgrade, reducing miner rewards and eliminating its controversial Founders' Reward.
Zcash Halving Reduces Rewards
Zcash passed block height 1,046,400 at 12:37 UTC on Nov. 18, triggering the first block halving since the project's 2016 launch.
The upgrade reduced miner block rewards from 6.25 ZEC to 3.125 ZEC.
Though miner rewards have been reduced in absolute terms, the halving is intended to reduce inflation, which should drive up the market value of Zcash in the long run. Bitcoin underwent a similar halving this year.
The project's next halving will take place in 2024 and will reduce block rewards to 1.5625 ZEC.
Upgrade Eliminates Founders' Reward
The event also marked the project's "Canopy" upgrade, which removes Zcash's Founders' Reward.
Before this upgrade, 20% of rewards were given to the Electric Coin Company, the Zcash Foundation, and founders. Miners received only 80% of block rewards.
In the future, miners will still receive 80% of block rewards, and the Zcash Foundation and Electric Coin Company will still receive 12% of rewards. However, 8% of rewards will go toward a new funding reserve—the Major Grants Fund—which will support "large-scale, long-term projects administered by the Zcash Foundation, with extra community input and scrutiny."
The community has considered ending the Founders' Reward since November 2019. The proposal gained significant support during a vote in February 2020.
The upgrade also includes several minor security improvements. However, the removal of the Founders' Reward is the main attraction for most of the community.