ZED RUN Gets In-Game Ethereum to Polygon Bridge
ZED RUN is integrating a bridge that will allow players to transfer assets between Ethereum and Polygon.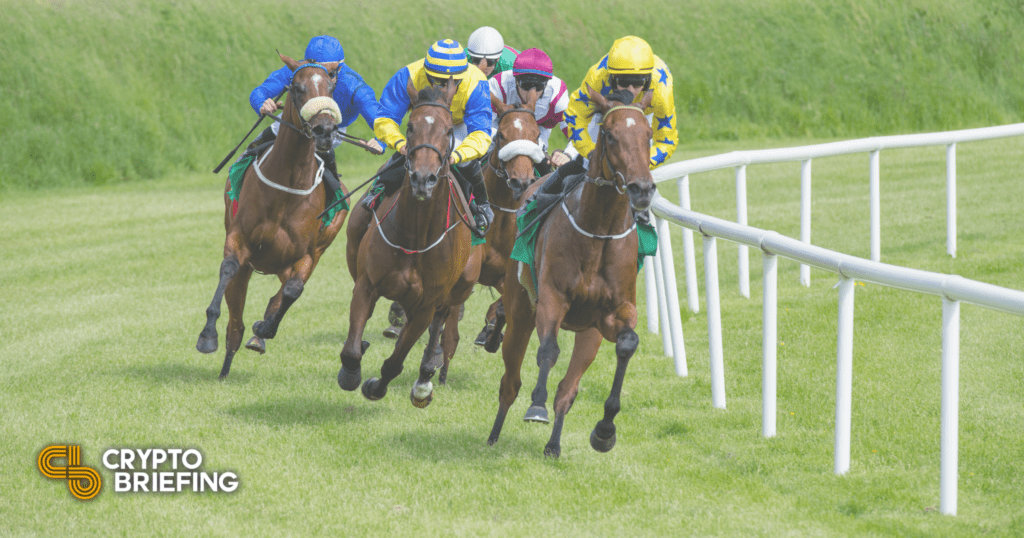 Key Takeaways
NFT-based game ZED RUN has deployed a cross-chain bridge solution provided by Biconomy.
The integration will help gamers transfer assets between Ethereum and Polygon.
It should give users faster access to their funds.
ZED RUN has integrated a native bridge with Biconomy to transfer assets between Polygon and Ethereum.
ZED RUN Integrated Biconomy Bridge
Virtually Human Studio, the creators of the popular NFT-based racing game ZED RUN, announced today that it has deployed a cross-chain bridge solution provided by Biconomy.
Known as Hyphen, the solution allows for instant asset transfers between various Ethereum Virtual Machine (EVM)-compatible chains. The integration will enable ZED RUN gamers to instantly transfer funds from Ethereum to Polygon and vice versa.
According to Virtually Human Studio, the previous bridging process created a bad experience for users switching between the Polygon bridge and the dApp.
ZED RUN lets gamers breed, purchase, and race digital NFT horses. Players can participate in various NFT-based activities in the game and become stable owners, race track owners, horse breeders, and more.
To get started, users need to send ETH from Ethereum mainnet to Polygon via the sidechain bridge to pay for in-game NFTs. However, using the Polygon network bridge was a complex and time-consuming process for many users.
The deployment of Biconomy's Hyphen means that ZED RUN users will be able to stay on the gaming dApp and directly bridge their funds from Ethereum at a higher speed.
Biconomy, a project backed by Coinbase Ventures, has been working on various bridging solutions with Polygon's core team. Polygon, which is often described as an Ethereum commit chain, has recently seen parabolic growth in daily active addresses thanks to its booming NFT-based gaming space.
Discussing the new integration, chief technology officer and co-founder of Virtually Human Studio Geoff Wellman said that the team was "thrilled to be one of the first to implement a native cross-chain bridge into a gaming dApp." Ahmed Al-Balaghi, CEO at Biconomy added that Hyphen would fix the issues with "complicated onboarding processes" on blockchain games via in-game bridging.
Biconomy has worked closely with ZED RUN in the past; it powered the game's gasless transactions and has processed 24 million to date.
As an increasing number of projects aim for a more user-friendly experience, direct native bridges like those ZED RUN is integrating may become more commonplace across DeFi, gaming, and NFTs in the future. Besides Biconomy, a growing number of bridging solutions in the Ethereum ecosystem, such as Hop Protocol, Celer, and AnySwap, are already helping users transfer assets across blockchains and scaling networks.
The ZED RUN bridge is due to go live later this month.
Disclaimer: The author of this article owns ETH and MATIC at the time of this article.