Zilliqa News: Dev Team Unveil Scilla 'Bug Resistant' Language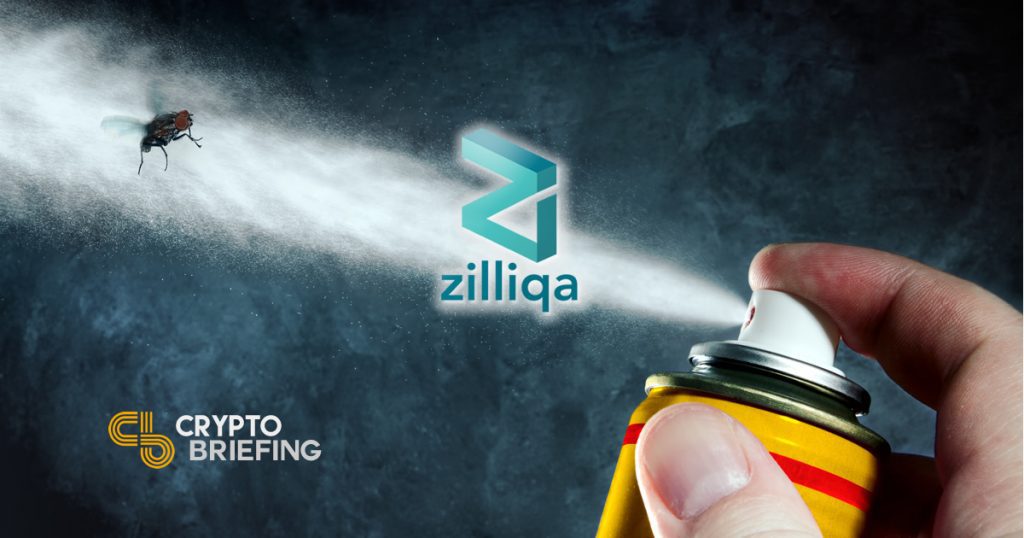 The development team behind sharding coin Zilliqa (ZIL) will be using a new smart contract coding language, Scilla, which they claim will be resistant to bugs.
Zilliqa unveiled the new programming language at an event held in Singapore on Wednesday. Designed for smart contracts, Scilla will enable developers to prove properties about their contracts before they go live.
"We set out to create a better blockchain platform that is scalable and secure, and we are getting closer every day," said Dr. Xinshu Dong, CEO of Zilliqa. "The future is truly bright for Zilliqa."
---
Initially designed by a team of academics at the National University of Singapore, Zilliqa started out as a project to implement sharding technology and create a network that could easily scale; issues with scalability have plagued other cryptos, such as Bitcoin and Ethereum.
In the past, smart contracts have been known to suffer from a severe lack of security. Academic researchers, including Zilliqa's Chief Scientific Advisor, Prateek Saxena, published a paper which indicated that 34,000 live smart contracts were exposed to exploits from hackers.
At the beginning of May, the Zilliqa market cap pushed past the $1bn. mark; the coin, which held its ICO in January, only began publically trading in early February.
At the event, which was held just by the National University's campus, Zilliqa's development team also announced the launch of a $5m grant program to help projects develop on their network as well as a strategic partnership with the creative agency, Mindshare.
Although details are still thin on the ground, the partnership is expected to see Mindshare use the Zilliqa platform for two digital advertising campaigns, which will involve two companies, publically listed on the New York Stock Exchange and Nasdaq.
Like the rest of the market, ZIL is currently experiencing a downturn in its price, having dropped by 9.6% to $0.13, giving the coin a total value of $960m, according to CoinMarketCap.