Exclusive: Japanese Card Exchange To Use AELF To Solve $1.2bn Shortfall
Blockchain can create whole new efficiencies.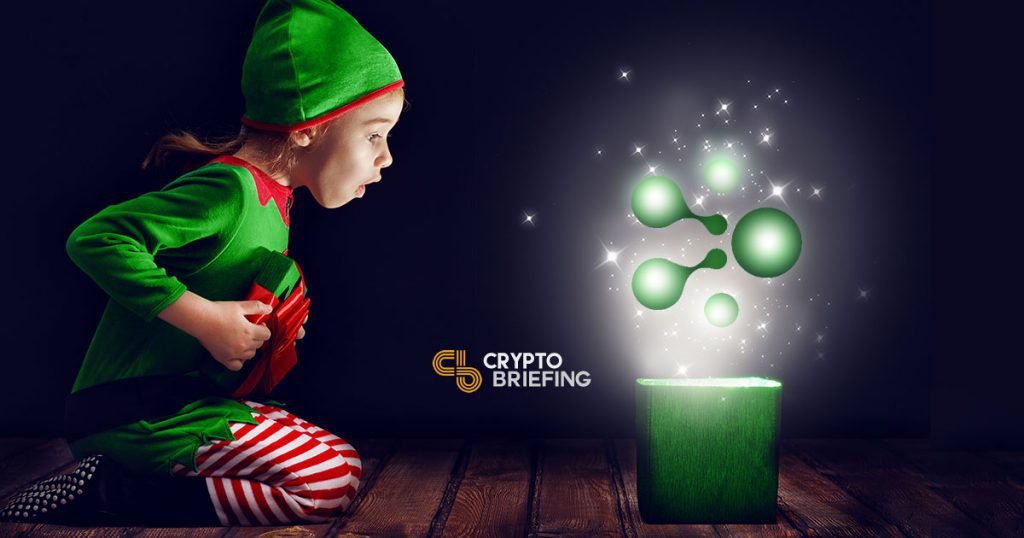 The largest gift card exchange in Japan will use the aelf (ELF) blockchain in order to radically improve the issuance, distribution and traceability of gift cards.
Amaten, which processed more than a million transactions altogether last year with 132,000 users, said it will be developing a new gift card marketplace on top of the aelf blockchain, enabling it to expand into neighbouring markets, such as Korea and China.
There is an estimated $320bn worth of value held on gift cards, more than the current market cap of the cosmetics industry and presently $40bn more than that of the crypto industry.
Amaten alone reported a total turnover of $110M in 2018, making up nearly half of all gift card transactions.
But the system is also fraught with difficulties. Physical cards are expensive to manufacture and distribute, and their digital alternatives can easily be hacked. In Japan alone – which accounts for $21bn of the gift card market – around $1.2bn went unused last year because gift cards were either lost or became irretrievable.
"The current system and technology used for gift cards is completely obsolete and dates all the way back to the mid-90s," Tom Kanazawa, Amaten Chairman. "[aelf] offer the scalability, dedicated sidechains and smart contract modules that we very much need to build our service rapidly and most cost-effectively."
Using the aelf blockchain, Amaten can hardwire 'ownership' into digital gift cards as well as validate the value held on it. The traceability aspect makes it easier to track gift cards owned as well as the amount held on each, something aelf co-founder and COO Zhuling Chen believes could "greatly bolster liquidity".
Built as a platform network aelf allows Amaten to create traceable and secure gift cards with few overheads. Using cluster nodes enables it to react to fluctuating volumes, protecting itself against bottlenecks. During testnet trials last summer, aelf reached just under 15,000tps, making it one of the fastest blockchains currently active.
Initially launching in Japan, the new Amaten service will be rolled out in Korea as well as other regions in SE Asia, before breaking into the Chinese market. The plan is for the token to be added later once authorities have given it the greenlight.
aelf is one of the few cryptocurrency projects recognized by Chinese authorities. Although this does not currently extend to ELF, Chen previously suggested that it might represent a softening or more nuanced position towards digital assets.