Aelf Gets Accredited: Is China Pivoting Back To Crypto?
But ELF tokens are not included in the certification.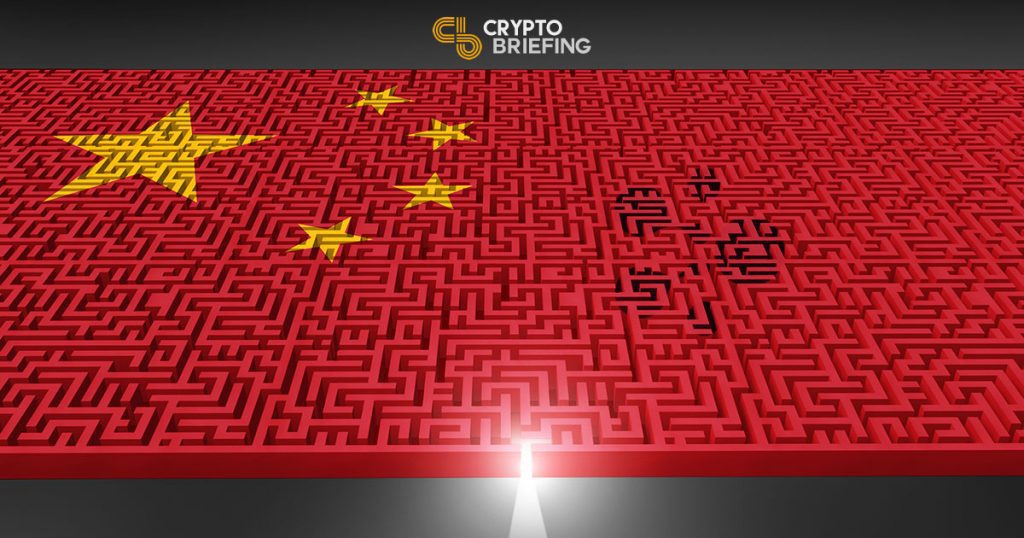 A Chinese Government agency has provided accreditation to the decentralized cloud-computing network aelf (ELF), marking the first time a project with a cryptocurrency has received official certification by the national government.
aelf announced today it had passed the Standard Blockchain System Function Test, an accreditation scheme run by the China Electronics Technology Standardization Institute (CESI).
The certificate means aelf has fulfilled certain criteria relating to its architecture, stability and basic performance expectations. Although it isn't mandatory, CESI accreditation acts as a seal of approval to make it easier to develop partnerships.
aelf has joined the suite of #Alibaba and #Tencent alike sealed by #CESI, a government authorization institute in China. With a globally recognized status rank as #Lenovo and #Alipay, #aelf is better equipped with more credentials to work with large, international corporates. pic.twitter.com/bAvN1PYzEf

— ælf (@aelfblockchain) July 22, 2019
aelf is designed as a platform network which uses cloud-computing to radically improve scalability. The project hosted a private ICO, open only to VCs and accredited investors, in December 2017. An aelf testnet reached 15,000 TPS back in August.
CESI, which is a part of the Ministry of Industry and Information Technology (MIIT), has only certified thirty companies, including Tencent and Alipay, since the scheme launched in late 2017.
"This certification shows the quality and core ability of not only our developers, but our blockchain platform," explained Aelf's CEO and Founder, Ma Haobo. "It is designed to meet the strict quality large enterprises are given to expect, and indeed require, to ensure they can function at the performance their clients expect."
---
China's record on crypto
The Chinese government plays a far more active role in industry than its Western counterparts. Authorities issue standards and guidelines, as well as subsidies, that shape the early direction of development.
But in this case, CESI accreditation could mean more than a company meeting the industry standard. It could be a sign that government attitudes are beginning to soften towards digital assets.
aelf is the first, and so far only, blockchain project with a cryptocurrency to be recognized by CESI. Although ELF tokens are emphatically not included in the accreditation, it is still one of the few projects that have a cryptocurrency to have some sort of official recognition from the government.
China's government has largely supported distributed ledger technology, and provided 30% of the funds for a new $1.6bn blockchain incubator in September 2018.
But that support does not extend to virtual currencies. In September 2017, the government shut down all domestic cryptocurrency exchanges. Huobi, OKEx and a fledgeling Binance having to quickly move their servers out of the mainland.
Although the country remains a global hub for mining, restrictions on cryptocurrency trading remain tight. Authorities were quick to shutdown WeChat accounts that talked about cryptocurrencies in August 2018, as the South China Morning Post reported, and even warned hotels not to host events promoting crypto.
---
Are attitudes changing?
Speaking to Crypto Briefing, aelf co-founder Zhuling Chen suggested that China could be on the cusp of a major change. Regulators have reportedly "woken up" to cryptocurrencies ever since Facebook unveiled Libra earlier this year.
Digital assets may find a legitimate place in China as the next generation of the internet. A Chinese court last week ruled that Bitcoin (BTC) meets the criteria to be considered a commodity, which Analyst Cao Yin interpreted as a sign that "financial authorities are starting to loosen control over digital currency and virtual currency."
But some remain skeptical. Within the complex hierarchy of authorities of the Chinese State, CESI guidelines attract limited attention compared to a directive straight from MIIT. One source familiar with the Chinese regulatory process suggested that CESI is only an advisory body, meaning that none of its guidelines are legally binding.
Chen believes that aelf is unlikely to find a sanctioned role within the country's heavily-regulated financial sector, but it might be able to find a toehold in logistics and traceability.
It's still not possible to divine what the long-term effects of aelf's CESI certification may mean for cryptocurrencies in China. But it could be a sign that attitudes are slowly beginning to soften.